Gone are the days when carpets used to be a thing of luxury. It was seen only in high profile homes of celebrities or royal homes. The main reason behind this was that only they could afford to get help in cleaning the rugs. However, in modern times, with modern rugs the concept of the rug clad house has become common. Some places it's because of the weather and other places it's just used as decorative purposes. But they are being used extensively by the customers today.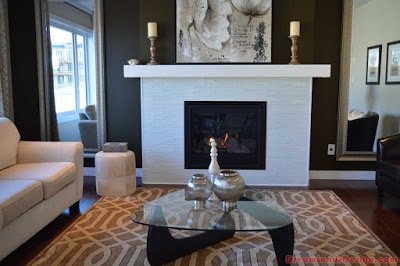 Modern Rugs
Modern rugs are easy to maintain and can fit every pocket. You can buy your kind of rug these days depending upon the budget and the need for your home. The rugs no longer have similar pattern as well. Now there is a lot of designers working on the designs that can be incorporated into the rugs and therefore we get a large range of designs to choose the best rug for our house. There are rugs that can be used for specific purposes as well like living room rugs, fireplace rugs, kids room rugs etc.
There are various types of modern rugs available and these can be divided based on various categories. Let's discuss a few of those categories here to have a clear idea about the type of rugs available.
Based On Design
There are a lot of designs that has rugs offer these days. There are floral pattern, symmetric or asymmetric designs, geometrical patterns, mosaic pattern rugs etc. apart from that every state or part of the world has their own particular designs and colors that they would like to use in their modern rugs. So these rugs are named on the basis of the origin of their pattern. For example, there are Nepalese rugs, Kashmiri rugs, Pakistani rugs, African rugs etc. some designs are universal while some depend on the place of origin. But the main thing to ponder over here is that whatever may be the origin, these rugs are being used extensively all around the world without actually bothering the place of their origin.
Based On Material Used
Modern rugs basically represent the hip style of living and therefore can be made of any material that makes them look beautiful. These days they are not just made of silk or cotton or wool. Now various chemical fibers like viscose, nylon, acrylic, polypropylene etc. are also being used. With natural fibers also industry is experimenting with other fibers like jute, coir, sisal etc. with this experimentation a lot of new textures are being provided to the rugs. The chemical fibers like acrylic, nylon are best for daily use purposes as they are easily washable in washing machines and do not catch stains very deeply. Also a rug with natural fiber become a bit expensive and does not suit all pockets. To match today's lifestyle it becomes inevitable to reach one and all and various materials help the manufacturers to reach their customers.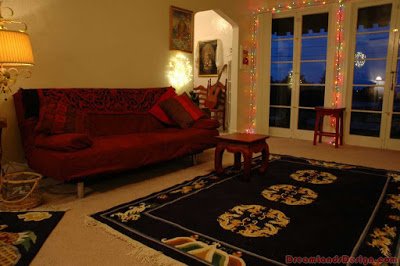 Rugs on maroon living room
Based On Usage
Rugs these days serve various purposes in our houses. Every room of our home has their own identity and therefore to suit the room different types of modern rugs are required. For instance, kids' room has rugs that are suitable for them. This will include color combination, patterns and fabric of the rug chosen. Same is the case with living room, fireplace, master bedroom and any other place in the home. So, modern rugs are categorized in categories like kids rugs, outdoor rugs, etc.
There are definitely various types of modern rugs available in the market and this makes it all the more interesting when you want to give your own home a different look.
Author bio – Robert is an expert of rugs and is involved in deciding what rug would be suitable for particular place. He has had lots of writing on www.landofrugs.co.uk related to modern rugs and believes that modern rugs have made it easier for us to decorate houses these days.