Do you own an orange sofa for which you need home decorating ideas? Learn how an orange couch can complement an earthy color scheme, stand out as a focal point of a room, or inspire décor from the past with these ideas for decorating a home with an orange sofa.

Decorating a home with an orange sofa could be a nightmare for many homeowners or interior designers. However, for someone looking for a unique or funky piece of furniture, a couch of this color is an exciting find and a decorating opportunity. An orange sofa can complement an earthy decorating scheme, stand out as a focal point of a room, or inspire décor from the past. Learn about how to decorate a home with an orange sofa including some recommended color schemes with these exciting home decorating tips.
Warm, Earthy Décor
Warm, earthy colors make for a comfortable and relaxing color scheme for any living room. If your couch is an earth-toned shade of orange, make the couch blend in by using browns, reds, golds, oranges, and even some greens in the room for a warm, earthy room. Paint the walls of your living room a warm brown like chestnut; you can also accent the wall behind the couch by using a lighter color or minimize it by using a darker brown. Select a lighter brown, tan, or beige carpet or area rug for the floor.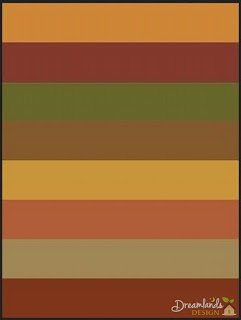 Earth Tones
For curtains, select a pattern that contains the color of your couch as well as other earth tones you want to include in the room; for example, a striped fabric that contains orange, gold, and green. Pull in the other colors from your curtains by adding pillows, blankets, vases, and other decorations in matching tones around the room. Paint or stain additional or existing pieces of furniture in complementing earth tones. Your orange sofa will blend in and make you feel right at home with this earthy living room décor.
Instead of blending your unique couch into the background of your room, why not showcase your orange sofa a focal point. To make any piece of furniture stand out, select contrasting but neutral colors for the rest of the room. For example, an orange couch will burst forth against colors like whites, creams, beiges, and tans.
Paint the walls of your room a like cream that is almost white. Use a sandy tan color for trim, window frames, and door frames. Select a beige or cream carpet. Buy a glass coffee table, side stable, and entertainment center, or paint your existing furniture the same colors as your walls. Make or buy throw pillows and blankets in light neutral tones. Your orange sofa will really pop against these light neutral tones.
Inspiration from the Past
Although the original décor from the 1960s and 1970s that is still lurking in some homes can be rather horrendous, using an orange sofa in a room inspired by the past can be a great option, especially if you update the look. To bring the feel of the 60s and 70s into your living room without the ugly upholstery and tacky accessories, choose a retro color scheme.
These decades were about bold but earthy colors. Select earth-toned browns, oranges, reds, yellows, and greens and lively blues. Think harvest gold and avocado green. Include a few funky pieces of furniture or accessories from the 60s or 70s like a lamp or side table, many of which can be found at second-hand or thrift stores. An orange sofa can give you the feeling of the past mid-century without feeling like you are stuck in the past mid-century.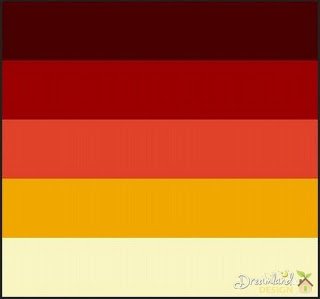 1960s and 1970s Colors Palettes
Although the thought of an orange sofa might make any home decorator cringe, this bold piece of furniture does not need to be tossed to the curb. Use an orange couch to complement an earth-toned color scheme, to stand out as a focal point of a room, or to inspire décor from the past. Decorating your home with an orange sofa / orange décor can be warm, exciting, or retro.
Couch and Sofa Decorating Ideas

Looking for ideas for how to decorate with a couch of a distinct color or fabric? Look no further than this series on decorating ideas for couches and sofas.

Using an Orange Sofa to Inspire Décor