Introduction To Energy Saving Tips For The Kitchen
WE are continually searching for the latest and best energy saving tips for the kitchen. We look for reviews and ideas that will save you money in the short term and in the long term help save the planet for future generations to come.
See our tips on, Recycling, Water Use, Water Filters, Slow Cooking and Oven Cooking and we have plenty more to come.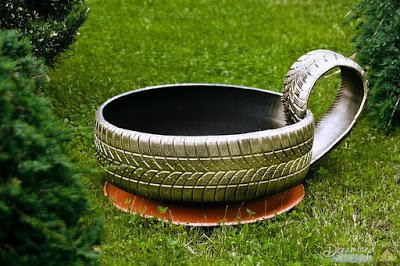 Recycling
Save Energy Tip 1 | Recycling
If you want to be Eco wise and save money in the kitchen recycling can go a long way to help. To save any unnecessary excess landfill you need to sort out all your kitchen garbage in to what can be recycled, all glass products and paper products can be put in to a separate recycle bin.
Don't put your glass bottles in the garbage bin put them in the recycle bin. Think of the environmental benefits of recycling just one glass bottle can have a huge impact on the environment because it takes thousands of years for it to decompose.
Here in Canada and in many other countries we consume hundreds of cans and bottles of soft drink, beer and coolers every year, consider the damage these thousands of cans and bottles do if they are junked into our landfill instead of recycled. It is worth remembering that many of these bottles and cans can be returned for money.
Save Energy Tip 2 | Water Use
Surprisingly 15% of our daily water consumption is used in the kitchen sink. Instead of filling the Kitchen sink every time you wash the dishes only fill half of what you normally do this way you are saving 50% of your water and only heating half as much water.
Reduce the amount of water used in the kitchen sink by having a kitchen tap aerator fitted; this will considerably reduce the amount of water you use and be a big saving on your water bill and huge benefit to the environment.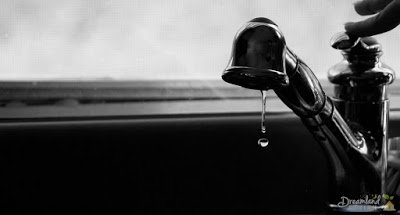 The kitchen sink
Save Energy Tip 3 | Water Filters
Many Canadian and other countries use bottled water on a daily basis which could mean you are spending well in excess of a thousand dollars a year on bottled water. Unfortunately the majority of bottled water comes in plastic and glass bottles that are not being recycled, around 95% will end up in landfill.
There are dozens of different types of water filters on the market; jugs with filters, water filters that can be fitted to your kitchen tap or stand alone water urns. The filtered water tastes just as good as bottled water, with a huge dollar saving to you every year and a huge benefit to the environment without all the plastic and glass being dumped in our landfill.
If you like to carry bottled water when you walk, exercise or go to work purchase a reusable bottle or recycle an old bottle and refill it with your filtered water.
Save Energy Tip 4 | Slow Cooker
Next time you are about to use the kitchen oven consider using a slow cooker or pressure cooker instead, cooking your meat and vegetable in a slow cooker for seven or eight hours uses only one third of the of the energy that cooking it in a conventional oven does.
Here in Canada and in many other countries we have cheap off peak electricity at night time, this is the perfect time to do all you're slow cooking.
Save Energy Tip 5 | Oven Cooking
One great little kitchen cooking tip is every time you switch the oven on don't cook in a half empty oven because you are using the same amount of energy to cook two or three roasts as cooking one in a half empty oven, by doing this you are effectively saving 50% of the energy used and cutting your cooking time in half.
This is not only a great tip for saving you money and energy but a terrific benefit to the environment for generations to come.