Essential Furniture Pieces Every Home Must Have — No matter what kind of home you have or the design you select for the interior design, there are essential pieces that never changes. These must-have furniture pieces are highly desirable, and every home should have them.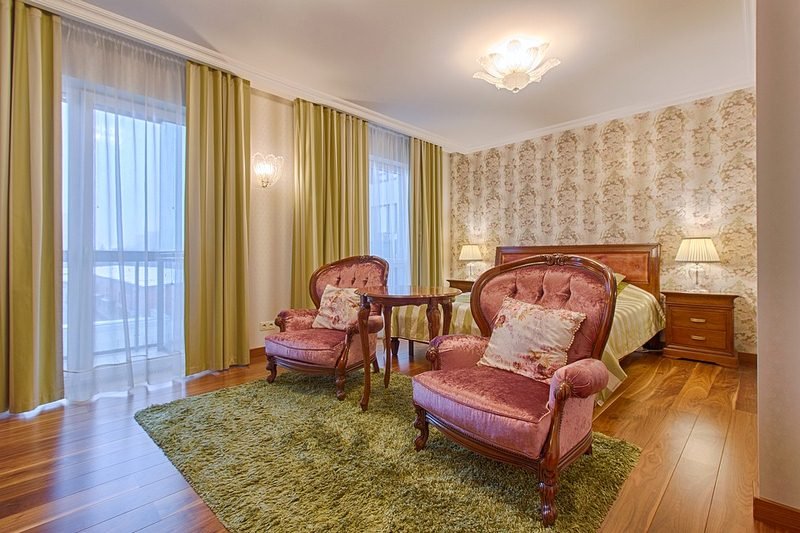 7 Essential Furniture Pieces Every Home Must Have
Avoid spending lots of money on cheap, non-worthy pieces of furniture and begin investing in long-lasting, good stuff. These high-quality pieces are suitable for any home and will surely last for decades.
Do not purchase pieces of furniture for your home just to fill the space. You need to choose the right one that can work well in different areas and can serve several purposes. For a little help, listed below are seven essential furniture pieces that every home must have.
A Nightstand
It is hard to imagine a bedroom without a nightstand. A nightstand is a very useful, functional piece of furniture. It lets you keep your magazines or books in place whenever you want to read them before sleeping.
Furthermore, it provides you with a place to set your phone, alarm clock, a glass of milk or water, and many more. But if you want to free up some space, then go for a built-in nightstand. And for a bedroom having at least two or more comfortable beds, one nightstand is enough. Just place it between the beds.
A Console Table
Having a console table is very important. It is one of the most significant parts of every living rooms decoration. A console table is a piece of furniture that is very versatile which you can use as a place for displaying different home decors, but they can also be functional if you need them to be.
You can place it against the wall or in an area that remains unused. For a powerful visual impact, you can place a piece of wall art or a mirror, just over the console table. Furthermore, a console table can have some cabinets or drawers that allows you to save some space by storing some things in it.
Console tables work well not only in the living room, but also in the dining area, in a foyer, in offices, or even below the storage for the television. This piece of furniture can go anywhere, and you will be able to move into your space easily in case you move-out.
Must Read:
Cozy Bed
Of course, the bed is one of the most important pieces of furniture in any home. Having a comfortable bed means that you can also have a nice and sound sleep. It is also important for our well-being and health.
Know that the size of the bed differs among the family members, that is why all family members must have their respective beds. Furthermore, make sure to purchase warm and cozy linens to have a complete night's sleep.
A Coffee Table
Normally, a living room does not feel or look complete without a coffee table that stands out. It is commonly placed between the armchairs and the sofa or in the middle of the living room.
Coffee tables are pieces of furniture that unite or associates all the components of the decorations around it. And they are very functional and useful. Some coffee tables even have storage compartments for which you can store some of your things.
A Comfortable Sofa
Sofas are probably the main stars of any living room, thus getting the right one is important. Regardless of your interest or style choice, go for a design that is elegant and chic so that it will effortlessly fit in any room design.
For the best choice, opt for a chesterfield with a long-lasting appeal. However, there are lots of less expensive choices that you can get that will equally create a grown-up, smart look. For instance, you can choose leather sofas that are attractively versatile and can work well with everything from country-style to contemporary living rooms.
Leather sofas will never go out of style, and they are ideal for homes that require a piece of furniture that will last for a long time. Try to find a leather sofa that has a classic look, elegant legs, and sleek lines. You can effortlessly purchase leather sofas in any online store like Deal Wiki.
An Attractive Table Lamp
Great lighting is important when it comes to having a homey and welcoming home. Thus table lamps have a crucial role in regulating the ambiance of a room. Look for table lamps in classic details like glass or silver and shapely base. Then pair it with a simple and plain shade to create a sense of peacefulness and balance.
Must Read:
A Bold, Big Rug
Area rugs are a form of art that carries loads of personality and character to any space. A big and bold rug is ideal for people who are not into the idea of adding paint color to their walls. Furthermore, area rugs are a smart decorating piece for highlighting spaces, particularly large open areas.
So be fearless and go for a big, bold rug that is aesthetically attractive and appealing. You can choose rugs in graphic patterns, or you can prefer simple color palette to have a functional base that will certainly work with different looks.
Takeaway
Incorporating the essential pieces of furniture is one of the many factors of what turns a house into a home. So by having these pieces in your home, you can build a space that is as pleasing and comfortable to the eyes. With the list above, you can certainly do your furniture shopping efficiently and effectively.