Fun and Easy Garden Arbor Ideas and Plans — Thinking of building, or buying a garden arbor? Here are some garden arbor ideas for your patio or garden area.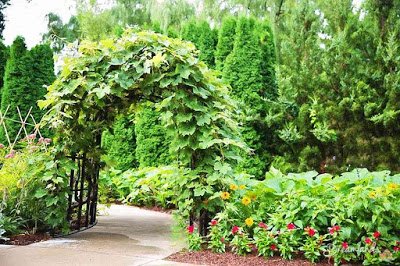 Fun and Easy Garden Arbor Ideas and Plans
Having an arbor or trellis in your yard is a fun, and an easy way to create a focal point to your home or garden. Consider the layout of your garden before buying or building an arbor. Arbors traditionally function as an entranceway or gateway to another entrance.
You can either build your own, or buy pre-crafted kits to put together; there are garden arbor ideas for plans to include benches, gates, planter boxers or even placement for a swing.
Different Kinds of Garden Arbors
Arbors can be made from many different materials wood, copper, metal, wrought iron, and vinyl. There are also many different style designs to choose from which may include gothic, gable, arch, pergola and many others. You can build garden arbors yourself, or buy them already hand-crafted.
Wooden garden arbors will give your garden a timeless elegance, with climbing roses growing on an arched wooden arbor or used as a wedding arbor. They can be affordably built and painted to your liking or you can weather wood arches, giving them a timeless aged look. Wooden arbors can be built from different types of wood to enhance your garden including: red cedar, redwood, or mahogany built with a flat, curved or arched header.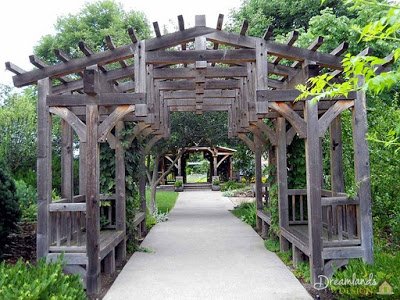 Vinyl garden arbors a lightweight alternative to a wood arbor with less upkeep. They don't need to be painted, sealed or resealed to maintain their looks, and they look like real wood. They won't crack, even after years of use.
Metal garden arbors give the garden a noble baroque style. Metal arbors show off garden climbers without being pretentious. Metal arbors are long lasting and strong, but need a durable metal such as aluminum, steel or iron or will rust quickly outdoors.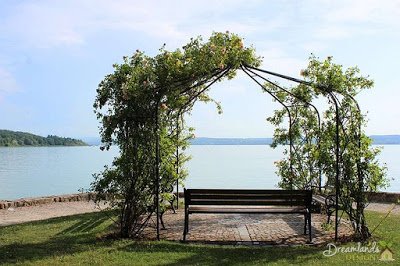 Pergola garden arbors may be simple with just an overhang structure attached to the back of the house to keep all your begonias, fuchsia, and petunia in hanging pots becoming a focal point of your yard and garden for entertaining. You can include a paved patio or path area with outdoor plants for a beautiful patio setting. A pergola arbor can be screened in or have a cover over it for more shade.
Take into consideration your home and landscape when building an arbor. An arbor will bring great beauty to your surroundings for years to come.
Must Read:
Flowers for Garden Arbors
The best part of having a trellis or garden arbor is having climbing plants. Your garden comes alive when you have climbing vines, and plants. Before you put up your arbor think about the kind of plants you want to grow on your garden arbor.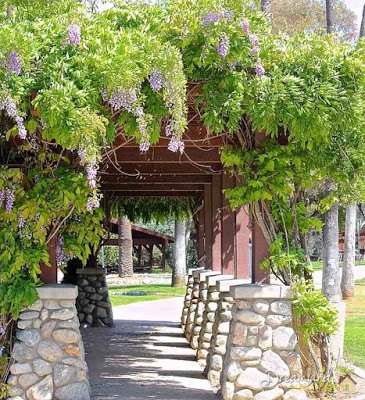 Choose an arbor or garden trellis that will support the vines so they will grab on and naturally grow. Consider the area for your garden arbor, and if it's a sunny area for climbing flowers you want on your garden arbor.
Black-eyed Susan vine
Nasturtium
Morning glory
Climbing Hydrangea
White Jasmine
Bougainvillea vine
Clematis
Wisteria
Climbing roses are popular, but wisteria is always a good choice for garden arbor ideas, and will take over your garden arbor in no time. Make sure this is a permanent area for your plants as you don't want to move them around a lot. Plant normally, but use a twist tie in the beginning to hold in place to train the vines to do their job, checking for new growth regularly.
Resources