A good sleep is vital if you want to appear lively the next morning. To achieve better sleep people are always testing new equipments and usually spend huge money on them. The memory foam mattress is a new radical technology in the realm of sleeping as it relieves the pressure points. This type of foam is generally made from polyurethane with added chemicals that increase its viscosity level thus the density. The mattresses memory foam has been quite popular recently due to the decreased manufacturing costs.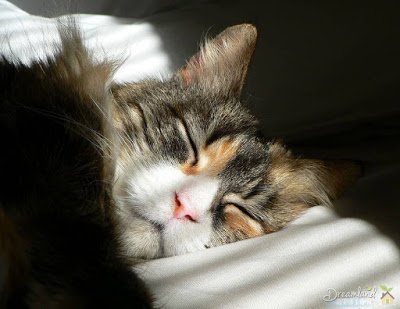 Memory Foam Mattress Is So Cosy
When it comes to essential home products, one of the most essential is having the right mattress in your master bedroom. Compared to a chair or couch, you are spending considerably more time on your bed, as you should be getting at least a few hours sleep every single night and ideally closer to the 8 hours that is recommended by health professionals so that you can hit your REM levels.
Although to sell of the foams the manufacturers usually advertise that the mattress is useful for everyone but the fact is it is not completely true. Firstly, some people find it hard getting used to the memory foam mattress. Also, some manufacturer use cheap materials in order to sell them at a cheaper rate thus making it less effective.
However, these mattresses are very helpful for those suffering from back or neck pains as it is very soft and fits with the body very well. It also helps to keep your spine in the right alignment. Memory foam mattresses are usually very cost-effective and serve very well. You can also save yourself a bit of money by using memory foam toppers if you already have a good old mattress.
Traditionally, almost all mattresses were made out of spring coils interlaced and spread out across each other to form the mattress. These would often lose their structure after a couple of years and would "dip" in the middle as a result of prolonged and constant use; which is what a good mattress is supposed to be for!
Before exploring the many benefits of memory foam mattresses compared to coiled mattresses, it's important to understand a brief history of memory foam mattresses. In 1966, NASA started developing the first memory foam mattresses to be used to improve the safety of aircraft cushions. It was then used in other commercial products ranging from padding in football helmets to x-ray table pads.
Then in 1991 the first memory foam mattress was available to the public from the company Fagerdala World Foams, now well known as the "Tempur-pedic Swedish mattress". From there, many other companies starting working with the unique material to create their own lines of memory foam mattresses.
The biggest advantage these mattresses is that it provides for a more comfortable sleep as it shapes itself to mould to your body size. Plus, since it's not a coil system, one can leave their side of the bed without really disturbing the other person, which is great for many couples of all ages.
Another advantage is that these mattresses have some heat retention properties so some people have credited this property with helping to relieve aching muscles and tension within the body. All in all, the memory foam mattresses are a scientific improvement over the traditional spring coil mattresses, and as they continue to become more reasonably priced they will continue to rise in popularity.


How To Select The Exact Mattress You Need ?
Mattress cover is not only to protect your mattress from dirt, dusts and scratches but also to prevent moisture components. If you look to shop mattresses that can avoid pollutions and unwanted things you have to do a thorough research on it.
So how will you start for this? The first step is to identify the types of mattresses. Mattresses are known by different names for their varieties in bedding protection.



Let Us See What They Are:
Mattress Protectors
Premium mattress cover and mattress protectors are the same only. Both of them refer to basic covering of the mattress which may or may not include waterproof feature. Mattress protectors have polycotton quilted cover that is removable as well as machine washable. Since the mattress toppers are single sided it does not require turning.
Mattress Encasings
These are also termed as mattress encasements covers that protect the entire mattress and are enclosed by a zipper. These are bit costlier as they provide full protection. Such zippered mattress protectors can provide excellent protection against bed bugs, and allergens such as dust mites. They are waterproof and come with at least 10-15 years of warranty.
Mattress Pads
These are primarily used for hygienic reasons and made up of thin cotton. However waterproof mattress pads are also available. You may get it as low as $25.
Mattress Toppers
These are designed for more comfort. You may have to spend hundreds of dollars for it depending on brand and design. Since mattress toppers are thicker and made up of foam or latex they provide more support and cushioning.
If you are looking for something cheap vinyl mattress covers are good ones. Even a fitted sheet type waterproof mattress cover may cost you little. Now when you know the difference in mattress covers it won't be a big problem for you to select the suitable one. You may also buy mattress topper memory foam for the best use of bed mattress.




The Benefits of Using Foam Mattress
Live Free from the Fear of Arthritis – Sleep Scientifically
Changing your mode of sleeping can change a lot of things. You may not realize this but you are exposed to continuous risk of arthritis and back pain. The main reasons of this fear are, the pillow and the mattress, you are sleeping on every night.
The normal pillow or mattress does not allow your body to be spread properly while you sleep. This means the curves of your body does not receive proper support and this does not allow your spine to be straight. The immediate result is pain in neck and back and the long term outcome is arthritis.
You can combat this with a little care. You have options to change the way you sleep. You may easily replace your normal pillow with memory foam cushion. This soft material not only allows you to sleep in peace at night, this reduces the fear of back pain also. This gives you ultimate comfort and required support. The best part with this foam is, you can sleep in any position without the fear of twisting your neck. This wears off the tension from your neck muscles. This one also cures the frozen shoulders problem, snoring problem and many other back related troubles.
Not only for your head and neck, you can ensure this type of comfort for your entire body. Memory foam mattress topper is the solution for your muscles pain related problems. This one moves as you apply pressure and comes back to the normal shape when you move away. This one is sensitive to body temperature and becomes softer while your body warms up.
This foam adjusts itself with the shape of your body and your spine stays straight due to this. Moreover, this foam allows your body to spread the weight evenly and therefore the risk of putting pressure over a particular part like you shoulder or hips reduces automatically. In addition to all these, the foam is hygienic and lessens the trouble of bed bug.