How to Design Small Kitchen and Bring the Rustic Cozy Charm — When it comes to designing the interior of your kitchen, the biggest challenge any homeowner can face is the small space in the kitchen. And if you are one of those cursed homeowners, then right now probably you are frowning and wondering how you will be able to manage the whole decoration, given to the restriction that a small kitchen brings with it.
But, do you know that you can think of many creative ideas to make the kitchen look stunning and welcoming? Well, if you are wondering how you will be able to do this, then here is a simple solution for you. Use the closeness of a small kitchen with the warmth of rustic charm.
Make your kitchen look like those cozy spaces where the most intimate conversation happens. After all, this is your personal space. Attributing such a unique character to it won't be a bad idea for you.
How to Design a Small Kitchen: 3 Tips to Bring the Rustic Cozy Charm
If you are thinking that your dream kitchen needs to be spacious enough to be adorned with classy décor and styles, then you are mistaken. You can make your limited space look like a grand kitchen if you can plan it right and choose the perfect cabinets, appliances, and accessories. How will you be able to do it? Take a look at the following points to know more.
---
Read Also:
---
Flexible Cabinetry in Wooden Texture or Neutral
It is necessary for you to get the right kind of cabinetry for your small kitchen. Since it is a small kitchen, it is necessary for you to opt for maximum storage space. Yet, you have to make sure that the cabinetry design will be flexible enough to fit into the restricted space.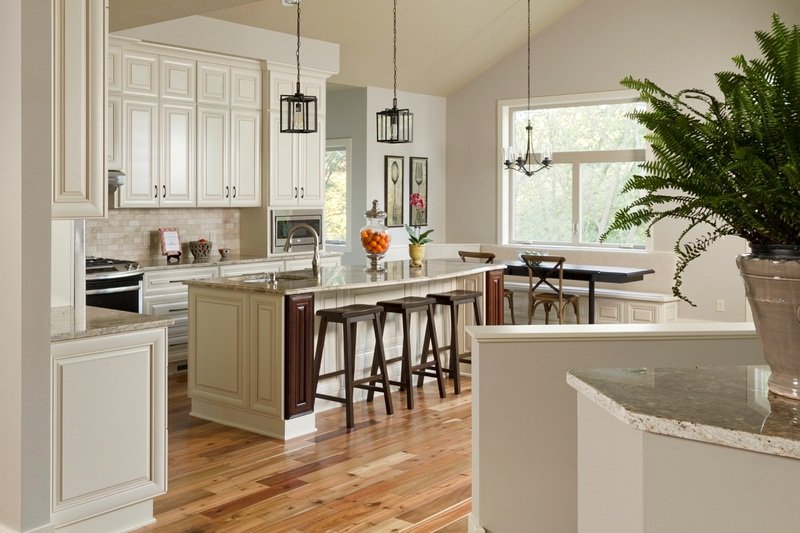 Wondering how you will make it happen? Opt for some stunning RTA Cabinets. These cabinets can suit any kitchen irrespective of their size and style. All you have to do is make the right overall measurement of your kitchen.
Make sure you are choosing the wooden texture for the cabinet exterior finish because this natural texture will perfectly suit the color of your kitchen. In case you are not a big fan of the textured style, you can opt for white shakers cabinets too as they are perfect to bring in the cozy welcoming feel with the neutral shade.
Choosing cabinets play a pivotal role in kitchen décor because it occupies most of the space. Hence, once you choose the right one, the rest will become easier to decide.
---
Read Also:
---
A Natural Focal Point
Since it is a small space, it is obvious that there will be a few flaws in the area that you might want to hide. Creating the illusion of space won't be an option here as you are planning a cozy rustic kitchen. Hence, choosing a natural focal point will be the best option for you.
The darker hickory wood floor will be perfect to offer such an appeal below the feet. Or to bring in the primitive charm, use the open brick style on at least one side of the wall. The rugged appeal will surely create an impressive visual impact.
Metal Accent
One of the most common elements of a rustic look is the metal accent. If you are thinking of adding a specific characteristic that will help you break the monotony, then adding a metal accent to your décor will be a perfect decision.
But while choosing metal pieces for your kitchen make sure that they are not too shiny. Rather, go for muted tone for handles, knobs or sink faucet.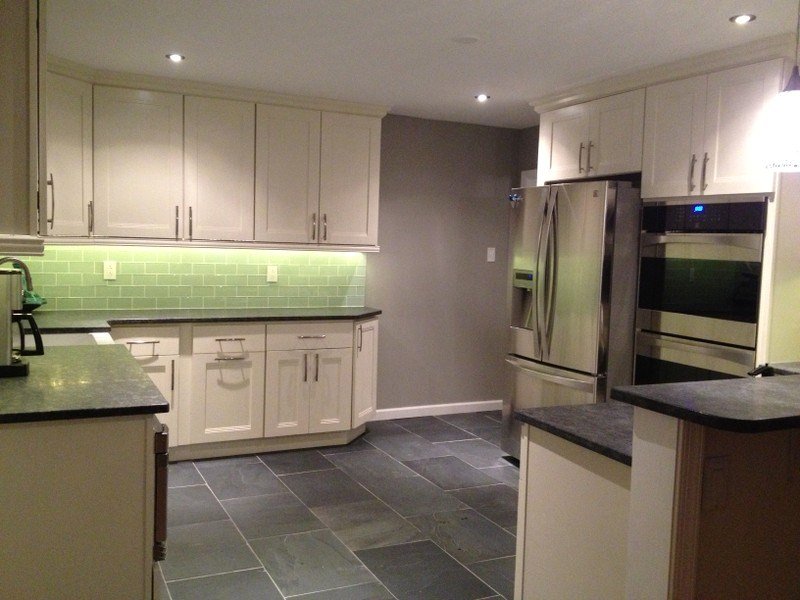 ---
 Read Also:
---
So, now as you are armored with these tips on how to design a small kitchen for adorning your kitchen with rustic charm, what are you waiting for? Go to a reputed store for purchasing wooden textured RTA cabinets, metal accents, etc. Also, find a reliable kitchen interior designer today who will put everything together perfectly to turn your dream kitchen into a reality.