So,
you want to redo your living space with some interior design remodeling. The personalities of popular home design shows make it all look so simple. The idea, the execution of said idea, and an amazing result can all be done with what seems to be very little fuss and/or muss. In reality, interior design takes more then what is shown in a thirty minute television show. In fact, it takes quite a bit of planning and even blue printing.
Planning For Interior Design Remodeling
Professionals will be able to draw up such plans with relative ease. They are, after all, professionals and know what they are doing, or at least they should know why else would you pay them? One of the main reasons people go with professional designers is that they make it all look so easy.
The importance of planning the actual project is important and those that are undertaking this project on their own should recognize this. Floor plans are crucial without which a major undertaking such as this is made harder and more time consuming. It takes more than a rough sketch and "guesstamations". Actual measurements and precise locations are needed.
Make sure to measure at least twice, though more than that just might be safer. Put everything to scale and make that scale easy to understand. Use templates for furniture so you can move it around on the paper instead of committing the idea to paper. This also saves on labor. Moving heavy furniture willy nilly is not the most efficient method of rearranging and redecorating. Put it on paper first before throwing out your back.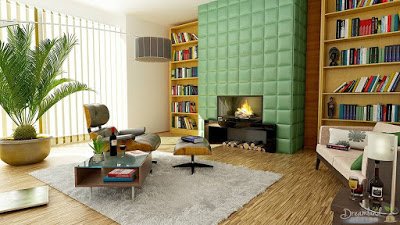 Interior Design, Home Remodeling, Fireplace
One of the major benefits of using a professional decorator is that you get to avoid taking any measurements. If you insist on doing it on your own it might be helpful to recruit another set of eyes. That way, risks of mistakes are greatly diminished.
Make copies of the floor plan you come up with. Having extras will be handy in case of mistakes and to set out various ideas and arrangements. Experimentation is easy this way and saves you redrawing the blue print over and over again.
As soon as you have your blueprint in hand you will finally be able to set out remodeling. For those undertaking such a project on their own, the internet is a great source of ideas. While you do not have to mimic the current trend you might find inspiration from it.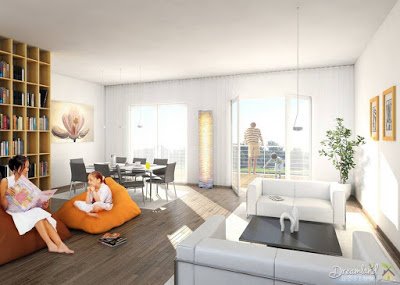 Home Remodeling, Interior Design, Living Room
As you search for ideas and new pieces, keep your floor plan in mind. While you may want a nice oriental screen you might not have any room for it. It is always best to keep clutter to a minimum. This is why a blueprint with an accurate scale representation of the room is vital. That way you can plan properly.
Most of the remodeling job is planning even though the fun part is the actual purchasing and placement of items. Many people fail to plan properly and find that their blue print is full of mistakes creating headaches and confusion. While interior design remodeling is fun you must first create a floor plan that is both accurate and to scale before you actually undertake the project.