With spring on the way it could be time for a change of scene. Why not freshen up your house and see in the new season in style. With a little bit of work and creativity, before you know it, the spring sun will be blushing through your window revealing a contemporary bedroom fit for the new season.
A bedroom is much more than somewhere to crash after a busy day, and there is more to furnishing it than just throwing a few pieces together and hoping for the best. There are certain elements common to every bedroom, with the key being not to cram in too much. Keep the furniture to a minimum and add character and warmth but adhering to the following tips: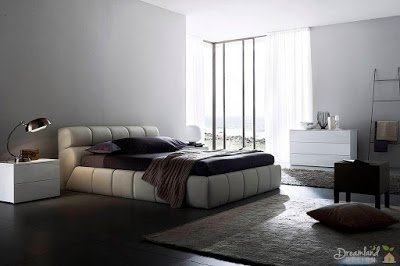 Redecorate Your Bedroom In A Contemporary Style
Introduce a new art piece into the bedroom is a simple way to transform your bedroom. A bright new piece of art can create a new focal point in the room. Canvas prints are a great contemporary choice and stretching your own photo across a canvas in now relatively inexpensive. Why not invest in a stylish clock or elegant ornament too, as these really accessorize the room and install character. Getting the home decor just right takes some practice, but the rewards will be worth it when completed!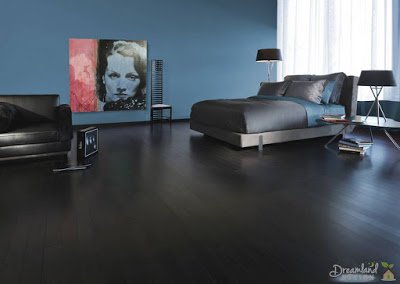 Contemporary Style Bedroom
Of course, one of the easiest ways to completely change the face of a room is to re-paint it. Switching the colour of your room will set a new tone to your room, be it a Moroccan red for that cosy feel, or a light cream for a fresh invigorating sense. Adding a new colour can also dictate other adjustments to your new room too.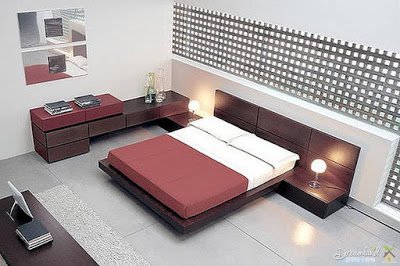 Bedroom Contemporary Ideas
Complement your newly coloured walls by adding new bedding which flatters the tone of your room. This inexpensive method will give your room a sense of symmetry and helps polish off the look of the room.
You may even want to change the window treatment to coordinate with the bedding and walls.
Follow these tips, and in no time at all your bedroom will have the look of a "spring" in it's step!