Rent to own furniture is a great option for home furnishing for someone who does not stay in one place for very long.
If you are a college student, rent to own furniture can be a great way to have a fashionable apartment without having to actually purchase furniture up front. Rent to own furniture is also a good option for people who are in professions that require a lot of moving, like families in the army, navy or other branches of the military.
Because rent to own furniture can just be returned to the store where you rented it, you can pick up and move much more easily and simply find another place to rent furniture where you next move.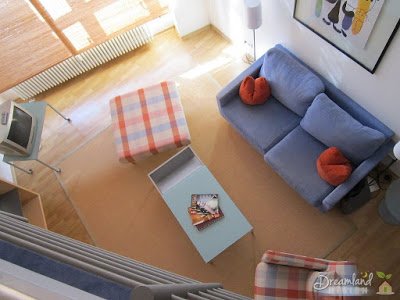 Rent To Own Furniture
Benefits
There is really only one benefit to choosing rent to own furniture, and that's that you don't own it. You aren't committed to any one type of furnishing for any length of time. It's all about flexibility.
So whether you're always on the move due to your job or even if you're just fickle and your tastes change as often as the wind changes direction, rent to own furniture is a good solution.
If you move a lot, you don't have to pack since you can just have the furniture retailer schedule a pick up.
And if you just don't like the furniture you rented for a few months, you can send it back and rent something else with no real hassle.
Drawbacks
Just like the benefits, there is only one real drawback to rental furniture: the cost. Choosing rent to own furniture over purchasing furniture is cheap in the short-term, but interest can really drive up the cost in the long term.
It's just not worth it to go for rent to own furniture if you are actually looking to settle on one specific furniture set. If you want to furnish your home permanently, just saving up and purchasing furniture is your best choice.
Things to Think About
If you aren't totally sure what style of furniture you want or if you are looking into purchasing one specific piece of furniture, like a couch or a television, trying out different pieces using a rent to own furniture contract might be a good solution.
You can just try out the piece for a month and change it to something – or else if you don't like it, and keep doing that until you settle on something you want to keep.
Why buy?
In the long run, buying a set of furniture is going to cost you a lot less money than going with rent to own furniture. If you save up enough to buy good quality furniture, it should last you a lifetime, so you are only looking at one big expense.
Rent to own furniture can ultimately end up costing you way more than a high quality furniture set that you just plunk down the money for and take home forever.
But at the end of the day, it's really up to every individual what is important to them when it comes to home furnishing.