There are many ways to upgrade the home but landscape lighting seems to provide multiple benefits; from a warm glow to a beautiful accent.
It is also something that can be used in many areas of the property, including along the walkway, driveway, on a water feature or garden. It helps to beautify the home and add a luminescent quality that is going to be appreciated.
Make the Right Landscape Lighting Choice for Your Needs
When landscape lighting is seen at night, it adds a beautiful atmosphere and is perfect for an outdoor living environment. Many people use it throughout the property in their swimming pools, fire pits, decks and elsewhere.
Those areas are no longer hidden in shadows but now they are a functional part of the home even after the sun goes down.
In addition, security is possible with landscape lighting as it helps to remove hazards such as tripping over something in the dark or even people sneaking around in your yard.
The following tips can help you to select the proper landscape lighting for your home and your lifestyle.
---
Read Also:
---
Q: What Should a Homeowner Do First One Considering Landscape Lighting?
A: There are many things to consider such as the price, placement, style and where the purchase will be made.
Another important decision is if you're going to do the project yourself or hire a landscape lighting in Houston professional. What you have things nailed down, you can begin to look for the products.
It may be tempting to shop online but most online stores don't have all of the options or good customer service and it can be a frustrating experience. It is a better idea to choose a local shop if you are doing a DIY installation.
Going to a local retailer can also point you in the right direction for a contractor. With their experience, they can help you to have the outdoor environment you want.
Q: What Is the Method Used to Determine Where the Lighting Should Be Positioned?
A: Most people tend to go overboard when it comes to landscape lighting but there is such a thing as overdoing it. It is a better idea to highlight some of the living space or a few features in the yard.
It could include the driveway, the entrance walkway but you don't want to overdo the lights. It could end up looking more like a runway than a walkway so fewer lights are best.
It is also important to highlight some natural features such as a tree or shrub. Other options may be a water feature or the columns on the front of the home. Architectural features are often highlighted to help make it look different than other homes in the area.
If you are considering the back of the home, the fire pit or deck area is the best choice. It lets you stay outside after the sun goes down.
Q: Is This a Common DIY Project?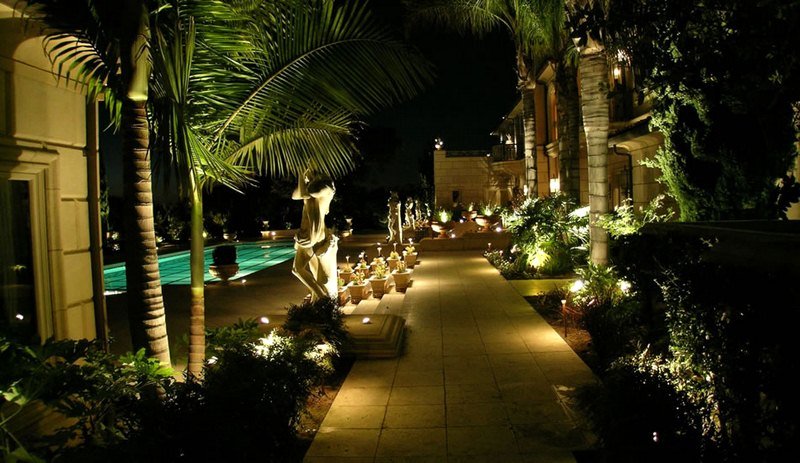 A: It is not always necessary to hire a contractor. The new style of LED lights is much easier to install. Even the wiring is easier because it is thin in comparison with the older, thicker wire from a few years ago.
In addition, you don't need to bury the wire as far because it is low-voltage. In other words, most homeowners can dig and place the wire on their own.
You might also find it easy to install the LED transformers. Of course, landscaping experts have the experience necessary to understand the full technical issues behind the installation.
If you decide to go the DIY route and run into a tough spot, you can contact us for assistance.
You may even find that the job is too big or too difficult to do on your own. In addition to providing assistance, we also have preferred contractors and we know what should be charged a fair price.
Q: What Landscape Lighting Styles Are Available?
A: After the layout is established, the lighting features can then be purchased. There are many features to choose from including spotlights, path lights and up lights. Some lights are well suited for water features and can be used in fountains, waterfalls, and ponds.
If you are lighting an outdoor space such as a walkway or patio, there are wall lights and step lights they can be included in decking or fencing. There are also some decorative options available that work well in a damp area.
These include strands and chandeliers. There are enough options available that you can choose landscape lighting for any space.
Q: What Are the Security and Safety Benefits?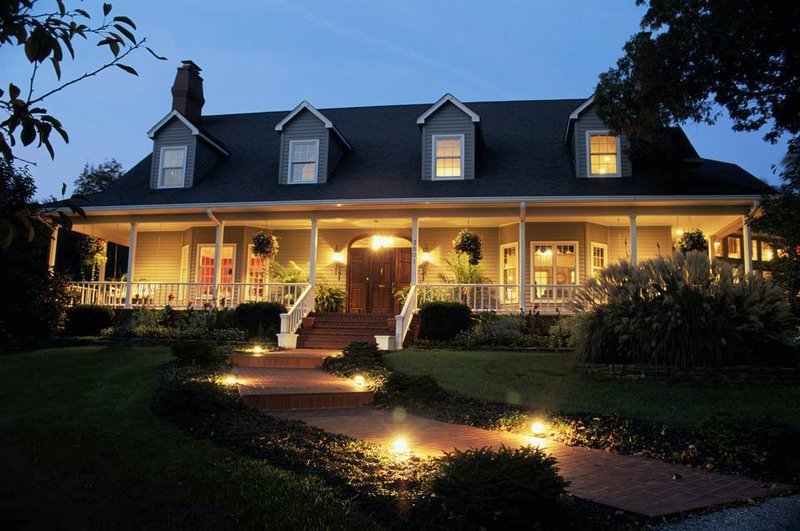 A: When you add a lighting feature, it provides a benefit of safety and security. You can add uplighting near the windows to make it less inviting for entry by intruders.
There are also a wide variety of lighting controls available that include timers and switches that are controlled by a mobile app. You can have the lighting turn off and on according to your schedule, making it look as if someone is home.
The safety that lighting provides is multifaceted. When you add lights to the pathways and decks, it helps to prevent slip and fall hazards. In addition, an area that is illuminated has the safety hazards reduced, including by the pool.
Q: Can a Homeowner Get a Visualization of What the Lighting Looks Like?
A: When you see the lights in person, it will give you an understanding of their scale. In most cases, a professional landscaper will have a lighting lab so homeowners can interact with the different options and see what works best for their needs.
This also includes the design and operation of outdoor lighting. Many people also use the Internet to check out the manufacturer's website. They may offer various galleries that show you what their fixtures look like once they are installed.
Q: What Landscape Lighting Mistake Should Be Avoided?
A: One of the most common mistakes is using too many lights. In addition, too many path lights are also a common problem.
If you add too many path lights, it may appear as if you are landing a plane rather than inviting people to your home. In addition, many homeowners choose the wrong light source.
LED offers many benefits and there is no reason to use incandescent lights any longer. Not only are they short-lived, but you may also end up with a problem with bugs. LED fixtures have also been developed by some manufacturers so the color temperature and beam can be adjusted for a wide variety of seasonal options.