Salt Lamp Decor — Salt lamps are one of the trendiest décor options available to us these days. They are great, not just for decorating your homes and gardens but your offices as well. After all, there isn't any place out there that will reap harm from good.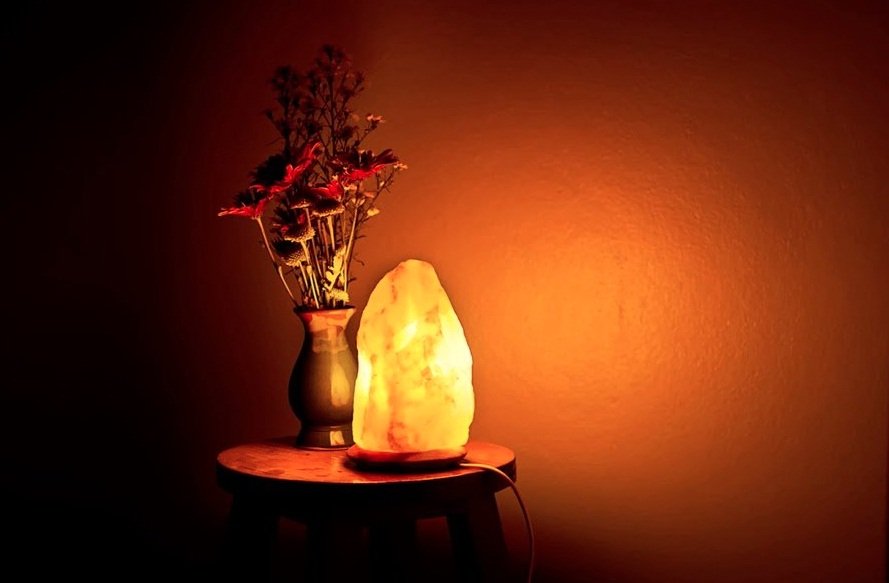 Salt Lamp Decor: Best Ways to Decorate Your Home and Office with Salt Lamps
I have actually tried putting up salt lamps in different places in my home because I am a décor fanatic (also they are so cheap) and have found some places in my home where a salt lamp can be a great addition! I have also placed one at my desk in my office, and I must say it fits right in!
So here are some ways you may consider while decorating your home and office with salt lamps:
Next to those Unhealthy Screens
All those screens we spend over half of our day looking at are positive-charge generators. What does a positive charge do? Makes you lethargic and depressed.
Salt lamps, with their lovely, warm glow generate a negative charge which makes you happy, calm, and stress-free.
So placing a salt lamp next to the large TV in your home or the desktop computer in your office will create a neutral environment that will keep stress from building up on your body.
Right on a Bookshelf
Salt lamps are so, very aesthetic! Do you know what else is aesthetic? Books. Stack some books together on a bookshelf and place a salt lamp right next to them. The aesthetic appeal will be spot-on and when you switch on the lamp in the darkness, its glow illuminating the books will be a great point for some photography.
Anywhere on Your Office Desk
There was no extra lamp on my office desk! I didn't really need a particularly glowing one to read because it seemed unnecessary. But the lack of a lamp made my desk look empty.
So I just bought a salt lamp from my supplier and placed it right next to the stack of books I had there! And you wouldn't believe it but I received a myriad of compliments from everyone who paid a visit!
In Your Living Room
I have these floor cushions inside my living room since I have people over almost all the time and there is not enough place to sit otherwise.
When my salt lamp craze was at its peak, I lined the cushions next to each other with some space in the middle and placed the lamps in the middle. To further enhance the feel I added green vinyl flooring and now my living room gives an ethereal garden look.
Next to a Big Window
Salt lamps don't need to be switched on all the time to flaunt their aesthetics. Their pink crystal design is itself an amazing décor option! So place the lamp next to a window in your house and see how it takes your plain old windowsills and tables to new levels of aesthetic appeal.
---
Read Also:
---
Line the Kitchen Cabinets
I have a row of transparent kitchen cabinets which are not of too much use to me (they are really high up). So I had this brilliant idea of storing a number of salt lamps in these cabinets, linking their connections, and lighting them up for a magical kitchen effect.
Sometimes when I have people over, I even take the pain of bringing one down and mining the salt from it and adding it to the food just to see people freak out around me!
With Vases
Picture this: A slender vase with a single rose, illuminating with the warm glow of the salt lamp next to it. So aesthetic!
..Or Other Decoration Pieces!
It's really not just limited to vases. You can do the same with framed motivational quotes, stuffed toys, or even indoor plants. It creates a great photography point and adds some much-needed flair to the room.
Next to Your Favorite Framed Photograph
You may also illuminate photographs of you and your loved ones with this lamp, just to give them more attention.
You may even use a photograph you have taken for aesthetic purposes, like a view of the sunset or that of a place you had an amazing vacation at. The possibilities are endless!