Are you the owner of a School? If yes then you need to opt for school refurbishment which includes:
Laboratory furniture
Food technology
Libraries & learning
IT suites
Academics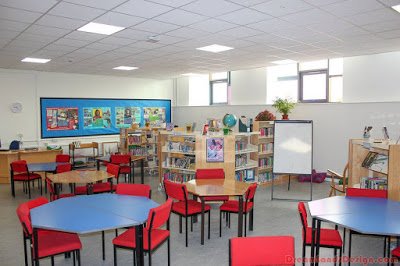 You can opt for refurbishment with any company that provides such kind solution.
Remember that the companies that provide this kind of solution have vast experience in designing, planning as well as installation of laboratories.
These companies are experts in handling any kind of refurbishments, may it be for school or office refurbishment or for any other institute.
Now let's have a look at some of the refurbishments that need to be done in schools and how:
Laboratory Design & Refurbishment
Complete work of ceilings, flooring, lighting/electrical, decoration as well as gas works and furniture installation
3D designs to shoe space usage
Laboratory designs that meet the criteria of living healthy
Flexible layouts to put up traditional as well as practical lectures
Designs comprise flexible benching and flexible tables
Libraries & Learning
Helps in providing a good space to provide good display excellence
Provides proper reading and comfort zone
Provides strong information signs as well as visual graphics
Installation of proper flooring to provide hard-wearing, durable to prevent dirt
Proper light as well as atmosphere
IT Suites
IT suites are treated in such a way so that every space is quite functional, inspirational as well as hardwearing. The solution providers treat IT suites in such a way so that they can prevent heat and provide anti-static finishes.
Provides full project management support
Provides flexible working environments
Prevents heat
Controls light
Thus, this is solution provider provides school refurbishments to enhance fame and get the positivity out of it.
So, you can create the right environment to ignite the right creativity. Make your school interior look better with these companies in the UK that provide the best interior solutions.