Plumbing is essential to every household. That's why homeowners must learn how to manage it to ensure that it'll last for several years.
Although people don't spend much time maintaining their plumbing, neglecting to address issues immediately could cause you to run into significant problems. Even worse, there are times when asbestos may be found loosely bound in your home.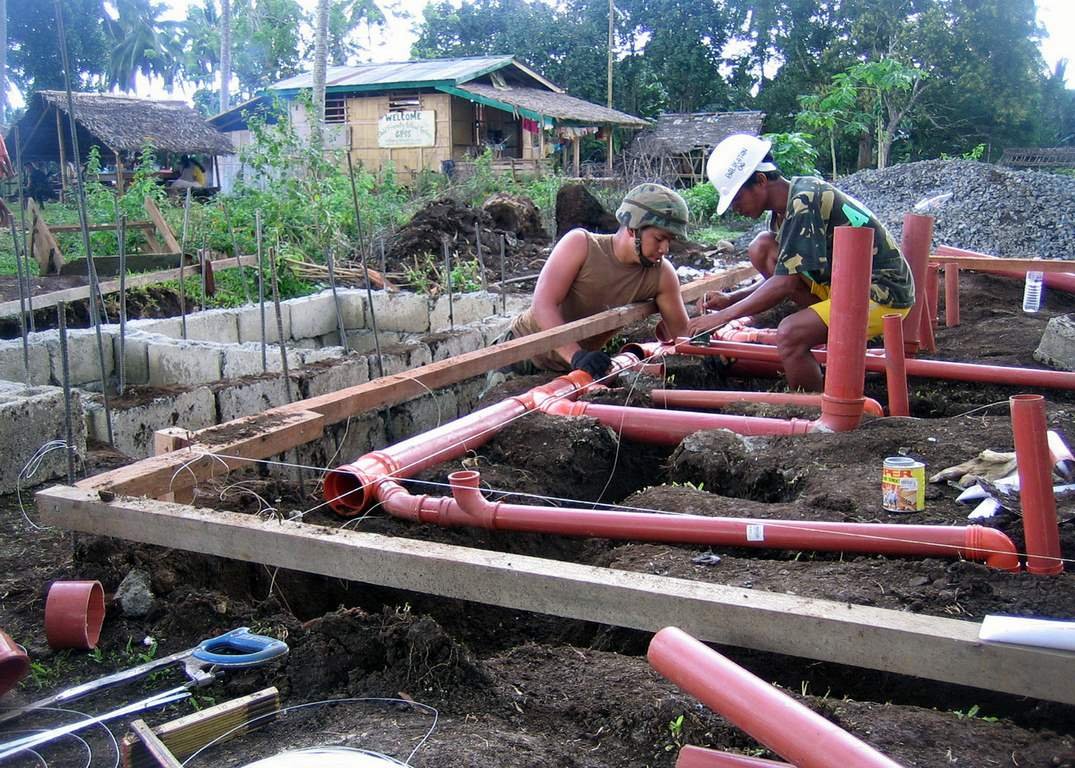 Running to plumbing and asbestos-related problems is frustrating and time-consuming. So, if you need a bit of help with plumbing or fast asbestos removal, here are a few tips to help you prevent some of the most common problems at home.
Top Plumbing Tips for Beginners
1.  Never Attempt to Dispose of Grease or Oil Down the Drain
You may not know it, but grease and oil can potentially damage your drain. Remember that grease and oil tend to build up gradually. Leaving it unattended can cause these materials to clog the pipes, leaving you with serious plumbing issues.
2.  Utilise a Strainer
Many homeowners would agree that one of the most common problems with plumbing is clogs. And it doesn't matter whether it comes from a sink drain or a shower; dealing with it can be gross and messy. One easy way to deal with such a problem is by using a basket strainer. Having one will help prevent unwanted dirt from getting stuck in the pipes.
---
Read Also:
---
3.  Be Mindful of What You Flush
There are things that you can't flush in the toilet, even if you badly want to do it. If you start flushing out toilet paper, together with other bodily excrements, then you might end up having severe clogs, which can be pretty problematic to address.
A few other items that you shouldn't flush down the drain are paper, cotton balls, and other hygiene products.
4.  Know the Main Water Valve's Location
Aside from the pipes, another factor that you need to consider with your plumbing is the main water valve. It's essential to know its location, especially if your pipes burst. When that happens, you need to turn off your home's main water valve so you can reduce the damage until you get some help.
5.  Protect Your Pipes from Freezing
Although it isn't a problem during the summer, the temperatures can damage your plumbing, particularly once the temperature drops.
To prevent this from happening and prevent the pipes from freezing solid, make sure to be mindful of your home's interior circulation. It's also advisable to insulate your outside wall plumbing lines to protect your plumbing from unwanted catastrophes.
6.  Ensure That You Have Access to The Main Sewer Drain
While plumbing is typically hidden in the walls and other crevices inside your home, it's still essential that you always have access to it anytime you need it. To make it easier, you can consider uncovering it so you can easily find where it is.
Benefits of Removing Asbestos
Protects you from asbestosis. Asbestosis is a progressive scar tissue that occurs in the lung's interior, adversely affecting breathing. It commonly happens when a person gets exposed to asbestos regularly for decades.
Reduces the risk of developing cancer. Aside from the nicotine that you get from smoking, a long period of asbestos exposure can also cause a person to develop lung cancer.
Shields, you from mesothelioma. Decades of asbestos exposure can also cause a person to develop mesothelioma. It is a type of cancer that affects the lung's pleura and covers the chest wall lining, the lung area, and the diaphragm.
Get the Professional Help That You Need
Remember that you may follow all the preventative measures on the list. But like anything else, your plumbing will soon succumb to wear and tear and cause you to have problems in the future.
So, whether you're dealing with plumbing issues or want to remove asbestos from your property legally, it's always best to ask help from trained professionals like a Glenmore Park plumber to assist you with any of your concerns.
Furthermore, consider working only with people who have the necessary skills and experience to handle asbestos material to reduce the release of asbestos fibers. You may also seek a professional opinion when starting a renovation project to ensure that you're safe from asbestos exposure.