Are you finally ready to redo a room in your home that is anything but, inspiring? Believe it or not there are several things you can do before you begin to shop for that perfect look, you so desire. I have worked in the furniture biz and as a designer and organizer for many years, answering and knowing these steps will help you achieve the look and feel you want.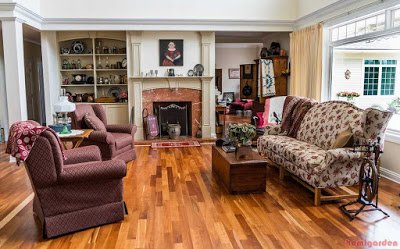 10 Things You Need to do Before Designing a Room
Define the room's purpose. Will you use it for relaxing, watching TV, entertaining, work etc?
How do you want to feel when you are in the room? Do you want the surroundings to calm from a busy day, invigorate, inspire and promote creativity?
Collect inspiration to help you verbalize these feelings and the purpose of the space. This will help when you are working with a designer or even a salesperson at your favorite store. Gather inspiration from magazines, pinterest, and a favorite artifact you already own. Keep pictures on your phone and create a folder to store your collections in.
Take measurements of your room; include size of windows, entryways, ceiling height and keep in a note book and bring it with you everywhere (just in case, you find that perfect piece while you are out and about) plus, keep a copy in your design folder.
Take pictures and collect samples of flooring, stonework, anything that is not going to change in your space.
Plan for the future. For example; If you currently do not have children (or pets) but are planning to have them in the future, you might want to rethink the white linen sofa and silk area rug.
Storage, this goes hand in hand with the room's purpose, but really is a separate subject. If you are redesigning your family room, think of to where to put video games, toys, magazines, books, barware or whatever the purpose or multi purpose of your room is.
Where is the room located? Do you see it when you first walk in the front door; is it located in the back by the kitchen or in the lower level? This helps define the type of furniture, window treatments and accessories you select.
Create a realistic budget. Do some research on pricing in different stores so you won't suffer from sticker shock and can realistically complete your vision
Start shopping for your room after you have a plan together. This way your space will not have that "Hodge podge" look and you won't achieve the ultimate feel that you were after in the first place. If your budget is smaller than your vision, just do it in stages. Create a priority list and start with number one. It will take a little longer but, in the end you will have the room you always dreamed of.