Are you planning to renovate your house next month? Have you hired the right contractors to do so? What else do you have in mind; budget, design or accessories?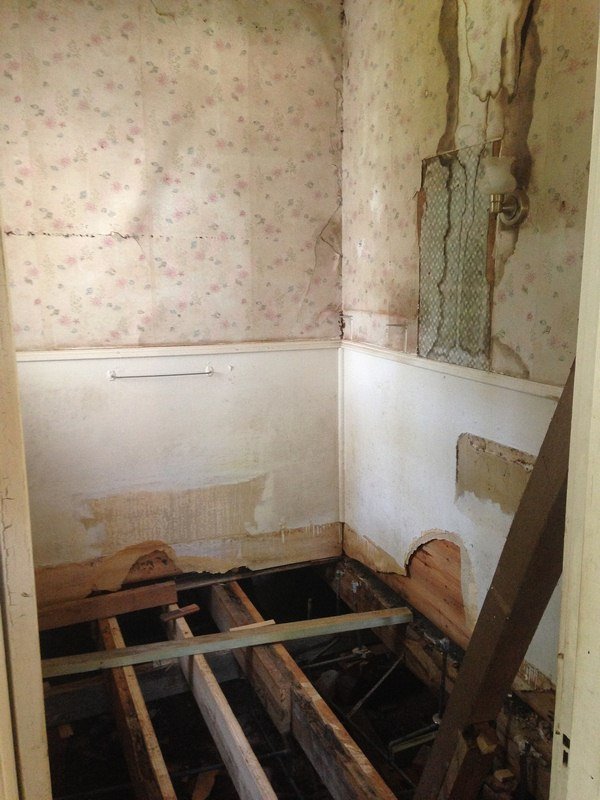 7 Efficient Ways To Handle Waste Generation While Remodelling Your House
But have you ever thought of the amount of waste that will be generated during the renovation? Make sure it gets disposed of with care. Read on to know the many ways A Better Service Ltd. experts have enlisted to ensure that:
List 'em Down
The approach that you need to take is to make sure nothing is thrown away without appropriate inspection. Make sure either you or the experts that you have hired make a list of all the items that will not be pulled off or are planned to be thrown away.
Segregate them into categories, wood, e-waste and what not! This will allow you to understand what needs to be thrown away and what can be repurposed or reused. This will reduce the actual amount of waste that will be generated after the remodelling is complete.
Wood Waste
The majority of the trash consists of wood because most parts of the house are made of wood or similar materials. Remodelling requires a lot of pieces to be pulled off which often breaks stuff. This should be your primary factor to consider before hiring professionals to get the job done because if you tell them your objective of producing as less waste as you possibly can, then they will make sure your goal is achieved.
Wood can be repurposed for other parts of the house, as even if huge pieces are broken, they can be used to build smaller structures, stands or stuff. You and the experts just need to have a creative mind and the desire to save up on this desirable natural resource. This will also reduce the need to buy additional materials; thus, lowering your overall remodelling costs.
Old Stuff
Do you have many things at your place that has been old and unused for many years? Wondering what to do with it? Instead of throwing it away as garbage, you can graciously donate it to charity. Apart from helping the needy and adding to your good deeds, it will also reduce the amount of waste that you are going to generate once the renovation is complete. That old stuff may also become useful after the remodelling, so hold on to it tightly before the work is finished.
Recyclable Items
There will be numerous recyclable items that will be considered trash if you don't inspect it thoroughly. These recyclable items can be used in the remodelling process or post that, as per your convenience, or it can be donated to charity, as already mentioned above, or it can be disposed of to companies which can repurpose it, as they have the right equipment to do so. All these ways are perfect for reducing waste generation and doing your bit for the environment.
---
Must Read:
---
E-waste
What are you planning to do with the e-waste that will be generated? Do you know what e-waste is and how harmful it is to the environment and you? E-waste is a waste, which consists of discarded electrical and electronic devices.
It is extremely dangerous to dispose of such waste without inspection because they release lead and similar harmful metals in the soil, which tampers with plant growth and also enter the food chain; causing severe diseases to humans and animals. Do you sincerely wish to be the reason for that? Dispose of e-waste at companies which can handle it with ease. They know which type of waste needs to be treated first and which should end in a landfill directly.
Professional Help
Professional help is necessary not only for the remodelling of your house but also to make sure you don't generate waste that you cannot take care of. You might have heard about the dangers attached to old buildings and houses, i.e. asbestos and other hazardous materials that can spread through the air and hamper your's or anyone else's health.
Planning to remodel it yourself can result in such consequences because you don't have the experience, knowledge and equipment to get the job done safely. Don't say 'no' to professional help because only experts can make sure that no one gets hurt during the process and all the generated waste is taken care of. This will also give you time to handle other important matters of your life and obviously offer you utmost convenience.
Liquid Waste
From blocked drains to broken pipes; these all result in liquid waste. Remodelling produces tons of liquid waste in the form of dirty water (rubble-mixed water) and cleaning chemicals. How are you planning to handle that? You need to hire experts that can make sure that this waste does not result in any public water body without being cleaned first, else it will destroy the aquatic ecosystem there. Many companies are there which deal with dirty water and ensure its cleanliness and appropriate disposal.
Don't just remodel your house; remodel your lifestyle along with it!