IF you're a student, you have very little scope for decorating, but have other considerations to take into account, such as the decoration that the landlord has done, and what you can do in the future, according to
the Landlord's wishes
. For students looking for flats in
Leeds
, or anywhere else, it's worth knowing some of the key things to look for when renting a property.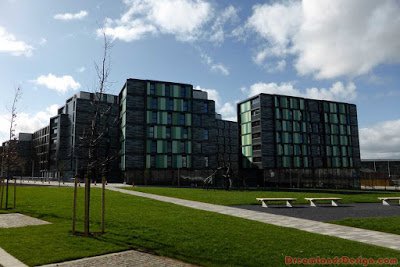 Student housing
One of the first things to look at is your tenancy agreement. The majority offered are Assured Shorthold Tenancy Agreements. As with anything that you put your signature to, take time to look at what your Agreement contains to make sure that you understand your obligations, and what the rental does and doesn't include.
Some landlords include heating, for example. Bills affect the overall cost of living for you, so make sure you are fully aware of what additional costs and bills you need to account for.
In terms of heating, it is also worth considering the energy efficiency of the property you choose. A double glazed property will cost less to keep warm in the winter months; even if it costs a bit more in rent per month, it may mean lower gas and electricity bills for you to pay.
Another aspect of the agreement between you and your landlord is your deposit. Usually the amount payable is a month's rent. All deposits must be held in an approved Tenancy Deposit Scheme. This protects your cash by holding it independently from the landlord, and is intended to pay for any damage which may occur to the property or its contents during your tenancy.
Most landlords include an itinerary of the property and its contents which are checked when you move in and cross-checked when you move out. Make sure you also check this yourself to make sure it is accurate.
If your landlord does not supply this, make notes on any existing damage and take photographs of the property when you move in. Keep copies and send the originals registered post to your landlord or vendor as a record.