Is your planned kitchen remodel worth the price? It used to be common knowledge that remodeling a kitchen was a surefire way of recouping much of the expense.
Startling facts reveal that this bit of folk wisdom might be on its way out. So what about the average cost to remodel a kitchen – How much does it cost to remodel a kitchen – go for it?
How Much does it Cost to Remodel a Kitchen?
Before evaluating if a kitchen remodel is worth the price, it pays to compare apples to apples. Replacing yellowing wallpaper, adding a new coat of paint, and perhaps adding some light fixtures or window treatments is a lot cheaper than the average kitchen remodel cost that involves the replacement of cabinets and appliances.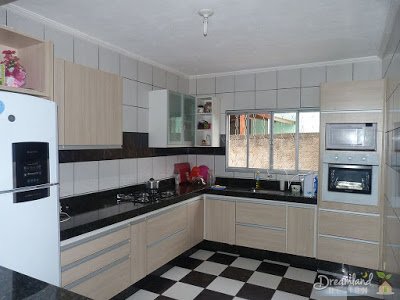 Even the size of the room matters. A small average kitchen remodel cost is a lot less labor-intensive and cheaper to furnish than a large model with perhaps enough room for a center island or two. For example, Remodeling.com, a site owned and operated by Hanley Wood, LLC., identifies a minor kitchen remodel as a job that costs only about $20,122.
Read: 5 Things To Expect and Remember When Remodeling Your Kitchen
Average Kitchen Remodel Cost vs. Return on Investment
Even though spending in excess of $20,000 sounds like a lot of money, it is spent surprisingly quickly in the kitchen. Appliances alone quickly appropriate a large chunk of the available funds. Add to this the potential need for plumbing, electric, and gas contractors' services, and it stands to reason that labor and materials costs may quickly hit the budgetary ceiling. The return on this size investment is only about 83.1 percent or $16,716.
A Major Average Kitchen Remodel Cost
Identified as a project that takes about $59,999 to complete from start to finish – only offers a 64.9 percent return (or $38,938). It is interesting to note that the ability to recoup on a average kitchen remodel cost is going down in the 2015 – 2016 reporting period.
For the Major Average Kitchen Remodel Cost
A complete gutting and do-over – that eats up to $119,909 in costs, the return on investment is even worse. Only 61.5 percent ($73,707) can be recovered during a sale of the property.
Change in the Real Estate Market?
Could it be that a standard home depot kitchen remodel or DIY project is the way to go? Should the home owner avoid the costly granite, cork flooring, the spiffy warming drawer, built-in wine rack and the imported Italian tile? In a word: yes. As outlined by Hanley Wood, LLC., the prime year for recouping the average kitchen remodel cost of a major kitchen remodel would have been 2004 or even 2005.
At that time the cost and value were perhaps the closest. The drop occurred in 2006 when the average kitchen remodel cost of a major kitchen remodel skyrocketed above $105,000 but the value only caught up to about $80,000. As costs increased, value dropped.
---
Read Also:
---
Average Kitchen Remodel Cost: Worth the Price?
At this point, a minor kitchen remodel (average kitchen remodel cost) worth the price is the most cost-effective method to receive the greatest return on investment. The homeowner, who might have a bit of extra money left over, will do well to look to up and coming home improvements that offer more advantages, such as an entry door replacement with a steel door or the basement remodel.
As always, individual figures differ from the average kitchen remodel cost available on a national average. The home owner should discuss an average kitchen remodel cost with a local realtor to get a feel for the local market and the preferences of home buyers in that state.
Resources for Average Kitchen Remodel Cost