Did you know that having a professional clean your home once a month can help lower your blood pressure?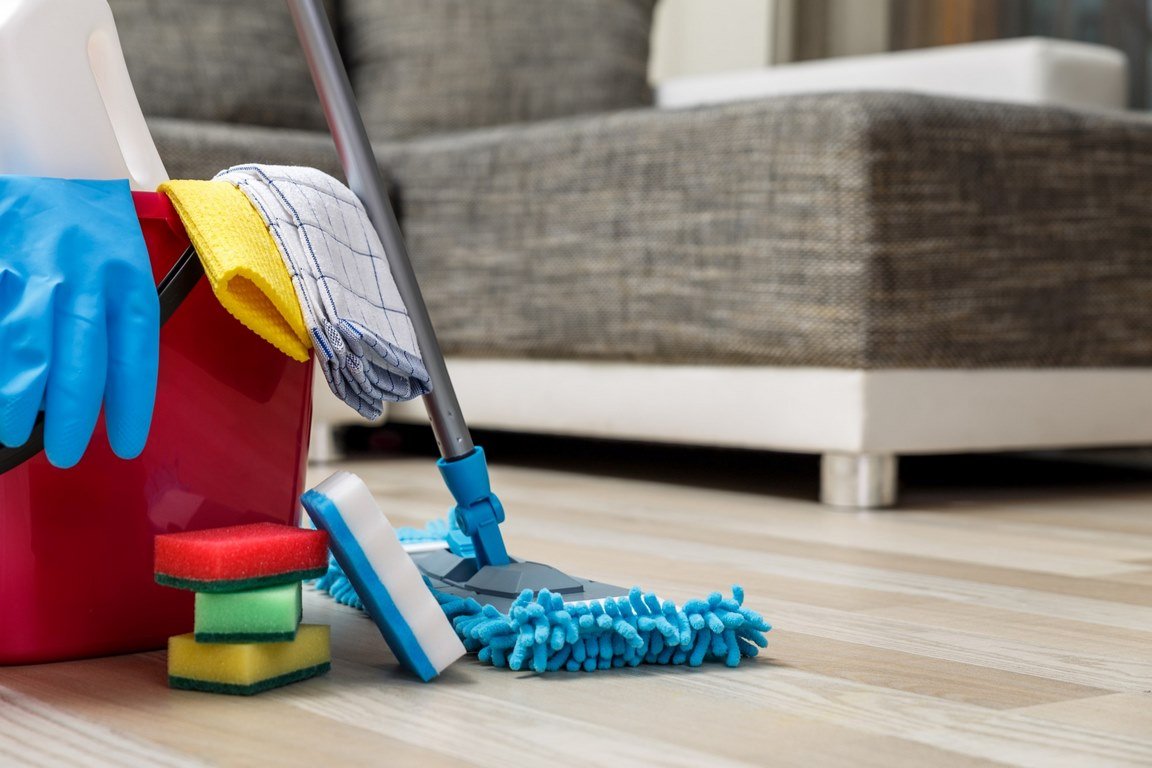 When you spend all your time at home, it can be tough to keep it clean. We know how difficult it is to keep things tidy and clean, and that is why we are going to show you how to clean your home like a pro. Keep reading to find out how to avoid common home cleaning mistakes.
1. Dusting with a Dry Rag
When wiping, always wipe in the direction of the grain to prevent any scratches or damage. Additionally, when wiping surfaces like windowsills, external facing windows, and other hard-to-reach areas, use a clean, soft-bristled brush to get into nooks and crannies.
Replace cloths and brushes often to prevent bacteria from thriving, and dispose of them properly. Finally, never forget to vacuum to help remove any dust particles so your home is always spick and span.
2. Not Cleaning Under the Sofa Cushions
It's important to regularly move your cushions and vacuum them. You may find pet fur or crumbs that you can easily vacuum, shake out the cushions, and replace them. It's also important to deep clean the underneath of the cushions as well.
Use a damp rag or cloth to wipe underneath the cushions, taking care to get into every crevice. Deep clean the sofa at least once a year, focusing on cleaning living rooms underneath the cushions as well.
---
Read Also:
---
3. Using the Same Cloth Throughout Your Home
Using one cloth throughout your house to clean can cause many issues, as dirt and bacteria accumulate. For example, use one cloth for sinks and another for wiping down surfaces, and use a separate mop for floors. Also, be sure to switch out cleaning kitchens and bedroom cloths depending on the materials they are used on.
Otherwise, abrasive particles in certain clothes can damage furniture and countertops. It is also important to wash the clothes regularly and store them in a place away from dirt and dust to prevent contamination.
4. Spraying Direct onto Surfaces
To avoid this mistake, always spray the cleaner onto a damp cloth or paper towel first and then use it to wipe down the surface. This will ensure that the surface is evenly and gently cleaned, plus it will help avoid concentrating the chemical in one particular spot.
When using chemicals like bleach, bleach-based cleaners, or other strong chemicals, it's important always to read the labels and the directions. If you want to hire a cleaning service, check out Sally's Maid Service and experience a team dedicated to excellent service.
5. Not Cleaning the Sink Regularly
Keeping a sink clean is important to maintain a healthy home environment, as the sink is frequently used for food preparation, washing hands, and brushing teeth.
The build-up of food particles, grease, and other debris in the sink can attract more bacteria, further increasing germs.
Start by scrubbing the sink with an all-purpose cleaner, paying special attention to the drain and faucet. Afterward, rinse and dry the sink with a clean cloth. Remove the drain and rinse it with hot soapy water for deeper cleaning.
Avoid Common Home Cleaning Mistakes
Cleaning mistakes in the home are easy to make, but with a bit of knowledge and its implementation, you can avoid those mistakes and make sure your home is well taken care of.
Educating yourself on the common mistakes to be aware of is key to having a clean and fresh home. Take action today and up your cleaning game! Visit our website for more articles like this one.