When was the last time you thought about a solution to a problem like your customer, the one facing the problem and using a software solution designed by you? When was the last time you kept constantly thinking about improving the user experience, coming up with multiple iterations? If it was ages ago or never, we have something for you in the sections below to help you create products that meet your customers' requirements.
Today's market leaders like Apple, Google, Samsung, or GE have embraced the idea of Design Thinking to bring in innovation in their products exceeding customer expectations.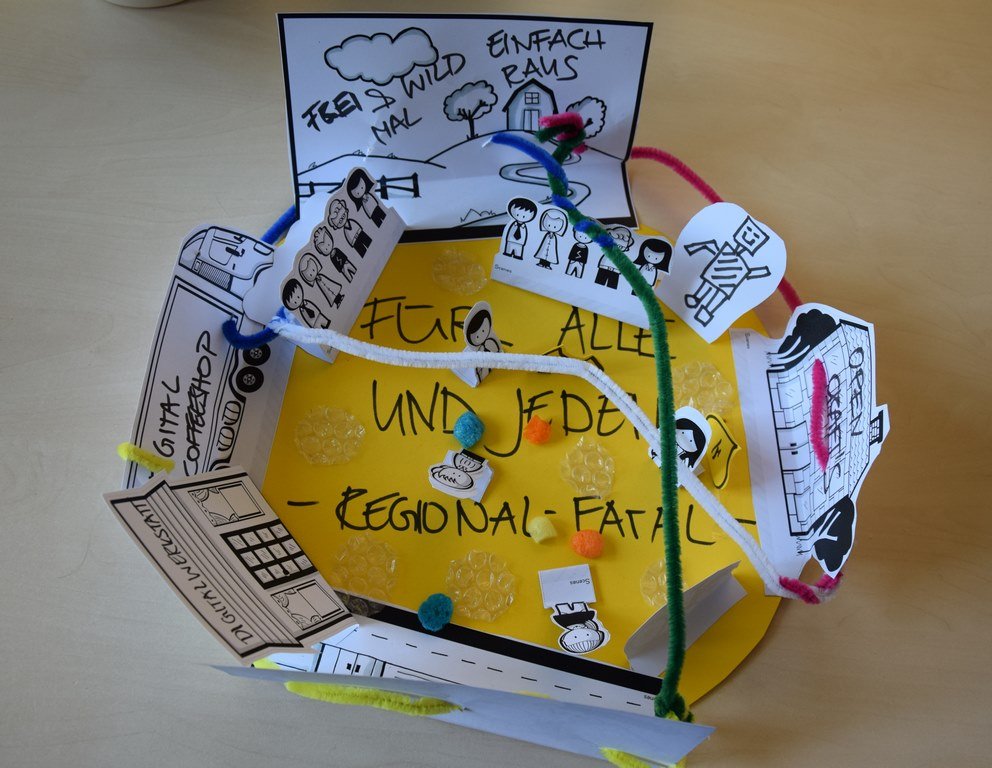 Design Thinking is one of the subjects being taught at renowned universities across the globe like Stanford, MIT, and Harvard.
In the sections that follow, we shall discuss how Design thinking helps improve creativity not only within you but across teams and businesses.
So, what is Design Thinking?
Design thinking is a customer-centric design process that seeks to understand the system from a customer perspective.
It is an iterative process that aims to question the status quo, identify alternative strategies that are not quickly apparent, provide a holistic solution, and resolve the problem for the customer entirely rather than just being a patch-in solution.
Design thinking stems from a deep interest in understanding the way the customer sees the business problem.
It allows us to question well-set assumptions, question perceived implications, and re-frame customer problem statements in a human-centric way.
Design thinking also promotes collective thinking using brainstorming sessions where all ideas are on board, no matter how good or bad anyone is.
Each idea will be assessed critically at a later stage, but driving the design thinking across the board is essential.
Design thinking also implies continuous and ongoing improvement through prototyping, testing, and experimentation,
Design thinking does not necessarily generate better ideas, but it for sure improves on the attempts at a solution.
Some problems are without any viable solution. The important thing is to reach that conclusion faster.
In design thinking, you get to test your ideas quickly and identify the best possible solution.
Creativity
Creative problem solving typically translates to solutions that are out of the box. Creativity is an incremental way of thinking with the goal of problem-solving.
Creative thinking also looks at solutions that are not obvious, prodding you to find better solutions to a given problem.
Does Design Thinking Generate Better Ideas?
Design thinking transforms the way we develop products, services, or even strategies. With design thinking, your horizon of solutions gets pushed further.
The most important aspect of design thinking is that it helps to generate ideas consistently.
Design thinking also allows solution developers to incorporate calculated trial and error processes while learning from each failure, refining on each iteration.
Design thinking is like reinventing the wheel, except that you put the existing design through critical questioning to get answers closer to what a customer need.
In many such ways, Design thinking does improve the creative process and drives innovation.
Driving Force Behind Design Thinking?
With the increased complexity driven by software-driven solutions and hastened by the accelerated rate of change in the marketplace, design thinking is being prompted more than ever at leading businesses in the world today.
Creativity is the fuel for disruptive innovation, and businesses need to find ways to push the scale of creativity higher up to impact the marketplace and be of relevance.
With Design Thinking, Anyone is Creative?
If design thinking is a structured way of thought process, then it should be possible for anyone who follows design thinking to be creative?
You can say creativity is a structured method of solving problems. If you are a booming business leader in an organization, it is apparent that you are a successful problem-solver. You can solve problems successfully because you are creative in your thinking.
Conclusion
Design Thinking is a paradigm shift in the way you look at problems or problem-solving.
This paradigm shift itself brings in the creativity to solve any given situation.
Thus, anybody can be creative, drive design thinking, and see the transformation taking place yourself.