When hiring an interior designer, there are many things to think about. You should not just go with the first person you meet because it will cost you a lot of money. Before you start looking for a design company, you need to consider what kind of services you need.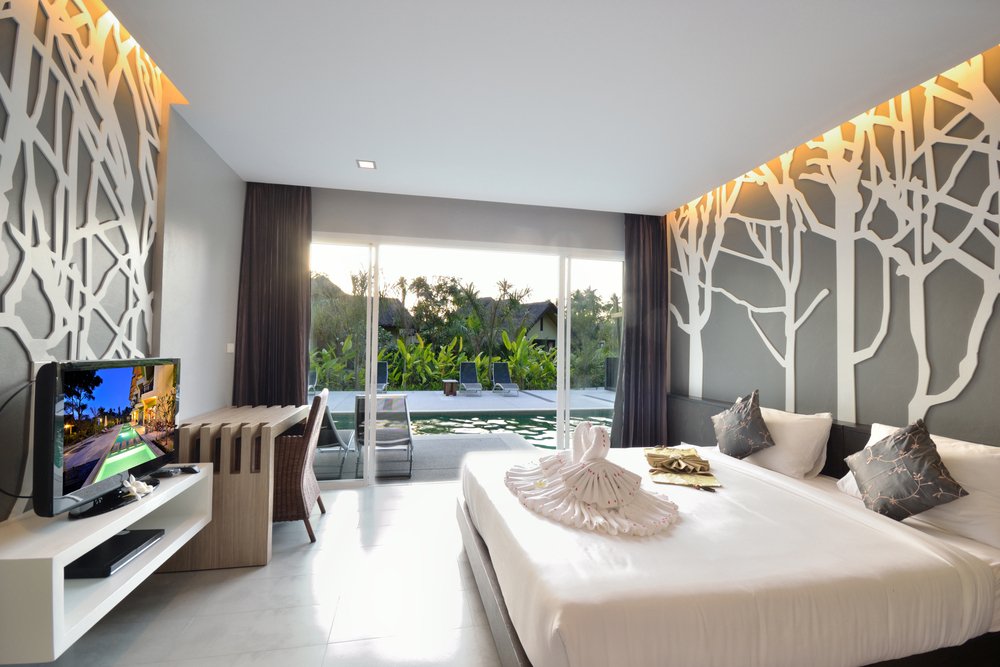 Are you looking for someone who can help you with remodeling? Or are you looking for someone who specializes in decorating? Once you figure out what services you need, then you can begin searching for a company that offers those services.
If you are looking for a designer who does both remodeling and decorating, then you should search for companies that offer both services.
Another thing you need to think about when choosing a company is whether or not the company will charge you per hour or if they charge a flat rate. Some companies will charge you per hour while others will charge a flat fee.
Finally, you need to make sure that the company you choose has experience in the industry. If they do not, then you may end up paying them more to get something done right.
Before hiring someone, here are a few questions that you should ask yourself and your potential candidate.
What Services do You Need?
There are many ways to define what constitutes a "designer". Some professionals consider themselves designers if they create a room layout plan and then execute the project.
Others see a designer as someone who creates a detailed design concept and then works with clients to bring the vision to life. Regardless of how you define a designer, there are several benefits to hiring one to help you with your next remodeling project.
A designer will provide advice on everything from choosing colors and fabrics to furniture placement and window treatments. An online review platform, such as RenoNerds, will have a list of quality interior design companies with experienced designers.
These designers will be able to provide guidance on how to maximize the value of your investment while making sure you are happy with the final result.
---
Read Also:
---
What Does an Interior Designer Do?
To hire a designer, you need to understand what you're getting yourself into. A designer is someone who creates spaces that suit your lifestyle and tastes. They will create furniture layout plans to maximize flow, lighting, and design while also keeping in mind budget, your style, and overall trends.
This may look like sketched drawings, presentations, 3d renderings, and mood boards that show how the space should look. They will recommend furniture, lighting, and decor items based on your budget and priorities.
They can buy furniture items on your behalf and arrange orders, delivery, and installation. If you're doing a large renovation project, they can coordinate with contractors and fabricators.
How Much Does It Cost to Hire An Interior Designer?
An interior designer will likely charge a flat fee of $2,000-$4,000 for their services, plus any additional charges for materials, furnishings, and other items. Depending on the level of service chosen, you may also be required to provide them with access to your home prior to their arrival.
For example, if you choose a high-end designer, they might require a week-long window of time during which they can walk through your space, making notes about what works and doesn't work.
If you choose a lower-priced designer, you may just need someone to come in and give you general ideas, or even a free quote. Either way, you should always ask about the level of service they offer before signing on the dotted line.
What's the Project Scope?
Do you want to revamp your living space with new paint colors and decor or to gut out your bathroom for a much-needed remodel? If you need more guidance than a few affordable interior decorating tips, being clear and honest about what can be done is important when deciding on an estimate.
There are different levels of cost and skill required depending on the scope of the project. A simple kitchen renovation may require just a few inexpensive materials and a weekend DIY project. However, if you're planning a major overhaul of your entire house, you'll likely need professional help and experience.
What's the Size of Your Space?
A larger house requires a greater amount of planning and preparation before the project begins. A large home also needs a bigger budget because there are more items to buy and install.
A designer will need to plan out all the furniture placement and layout first before starting any other projects. In addition, they will need to consider the size of each room and make sure everything fits. If you have multiple rooms that don't match up well, this could lead to problems later on.
What's Your budget?
The budgets provide the framework for the design. The design is then developed in detail by a team of designers and engineers, who are also responsible for the construction of the building.
In general, the budgeting process involves estimating costs, determining how much money will be needed to build the project, and then subtracting the estimated total from available funds.
Prioritize what is important and necessary for your space. You will then know what portion of your money goes towards each item. If you need to add something later, you can still afford it. Don't forget to allow for unexpected costs like shipping and repairs.
Conclusion
If you're looking for a professional interior designer please check out these online interior design review websites such as RenoNerds or Decorilla. These sites provide unbiased reviews of professionals in the field.
They will help you find the right person for the job at hand. Remember to do your research and take your time choosing the best interior designer for your needs. Good luck!