Home repairs and remodels are costly. While you can do small projects and keep them relatively affordable, any major repair or remodel will likely require you to consider some extra financing options.
There are a number of ways to finance home repair or remodel projects. Your home's equity may even be able to help if you know how to leverage it.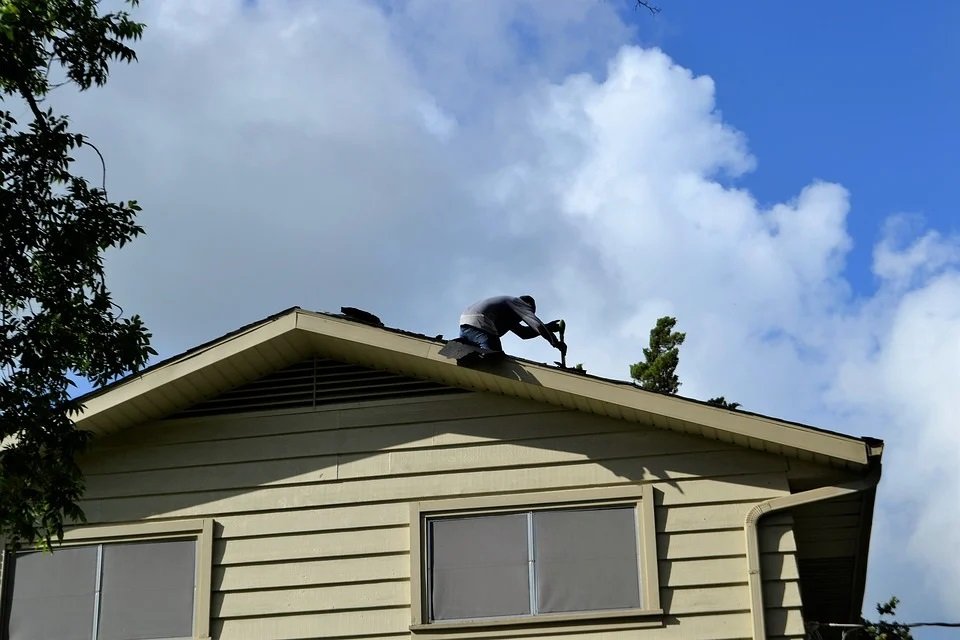 What is Equity?
Before you can look into using your equity to finance a home repair or remodel, you must first understand what equity is. Fortunately, it's fairly simple and can easily be calculated using online resources.
Equity is the difference between how much your house is worth and how much you owe on it. You'll need to take into account your mortgage and any recent repairs or remodels that have been done to increase your home's value. As the market changes, so will your home's worth which means your equity value will change over time.
Is Using Equity on Repairs and Remodels Worth It?
In some cases, you can earn back the equity you use to make repairs when you sell your home. Home improvements increase the value of your home and if using a bit of your equity enables you to make these improvements, then it's certainly worth doing. Especially if you intend on selling your home anytime in the future.
There are several loan options available for people interested in making home repairs through their equity. You can take out these loans in stages or all at once.
When you use your equity to finance repairs and remodels, you benefit from a few unique advantages. Whether you use your equity to obtain a HELOC or a regular loan, you'll be able to mark the interest you pay as tax-deductible.
On a similar subject, the interest rates on equity loans and HELOCs tend to be lower. Of course, this is because your home is put up as collateral, but as long as you are fully able to pay back the loan, this is still a big advantage.
---
Read Also:
---
How to Finance a Home Repair and Remodel with Your Equity
If you're interested in using your home's equity to finance your next repair or remodeling project, there are a few ways you can do so.
In general, you'll hear about two different types of loans in relation to your equity: HELOCs and home equity loans. They tend to be lumped together, but they aren't exactly the same.
HELOC stands for Home Equity Line of Credit. With HELOCs, your home is used as collateral and you'll pay a much lower interest rate.
You can borrow and repay the HELOC in any portion, but if you miss a payment, the lender may seize your home so it's important that you pay attention and read your contract before entering into one.
With HELOCs, you're able to withdraw for 10 years and spend 20 years repaying it. With home equity loans, you'll be given an agreed-upon amount of money one time. This can have its advantages as you aren't at risk of pulling out too much extra and is similar to a home mortgage.
Another option available to veterans is a cash-out VA loan. Although it technically isn't a home equity loan, it allows you to treat your home equity like cash and benefit from the VA's loan program.
A cash-out VA loan is great for refinancing any loan type into a VA loan. If you're interested in taking advantage of the benefits, you can test your eligibility here. The website provides a helpful guide on the filing process and finding a lender.
What to Consider When Financing Home Repairs and Remodels
Any repair or remodel expensive enough to require a loan is going to be a lot of work. The last thing you want is to get partway through the project and realize your finances aren't properly in order or run into a complication with your loan.
As with any type of loan, it's important to think about what you can afford. Even though you're using your home equity, you need to keep in mind the risks and be careful to avoid taking out a loan that's too big for you to repay. In the case of home equity loans, failure to pay can lead to the lender seizing your property.
While you can ask a lender for their advice on how big of a loan you can afford, you can also do some basic calculations on your own. This won't give you the final cost of a potential loan, but it can help steer you in the right direction and give you a better understanding of an affordable home equity loan for your repair project.
Another thing to consider is if you actually need a loan for your project. Many repairs or remodels are expensive, but if you're willing to wait an extra year or two and save the money instead, you won't need to take out a loan and risk losing your home.
You should always keep in mind your current financial situation. Do you have a stable job? Is your income reliable and will it likely stay that way as you repay the loan?
If you start a loan with stable finances, then you're much more likely to be able to pay back the loan in full without a problem. Even if something unexpected comes up, starting off prepared will set you up in a better position to deal with the unexpected and unwanted.
Know Your Needs
Financing a home repair or remodel can only be done by you. You know your financial situation best and you know what you can afford to pay each month. If you're able to calculate this in advance, you're less likely to choose the wrong loan.
Home improvements are great for increasing your home's value. If you're planning on selling your house sometime soon or think it's a possibility in the future, then taking the steps to increase your home's value now can pay off.
With good consideration of your finances and taking out the right loan, you may even make some money off of it in the end!