All jobs come with unique challenges, but business owners and managers face more than their share. This is particularly true for people who run large property management companies, but stressful days and sleepless nights don't have to become the norm.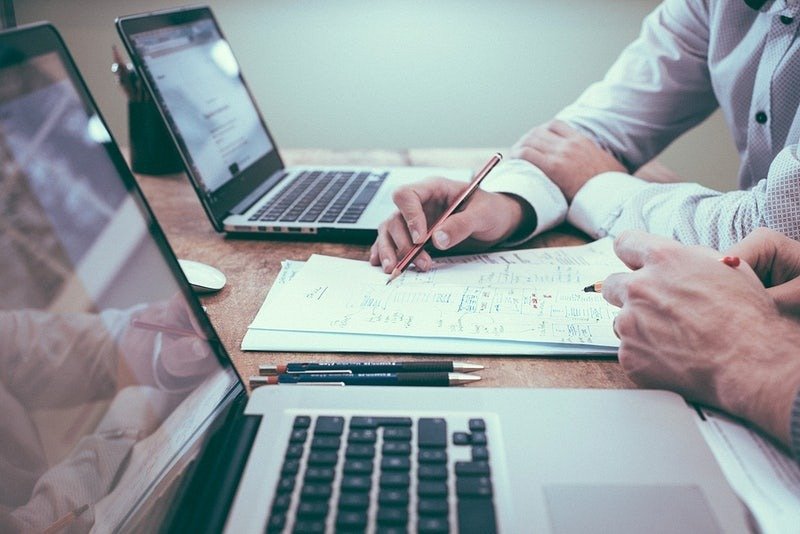 Learning about the greatest challenges of running a property management company can also offer insight into how to overcome those challenges.
1. Tenant Management
Most property managers report that finding and vetting new tenants is one of their biggest challenges. When apartments open up, managers need to market them, find the right people to rent, screen those people, and draft lease agreements.
This lengthy process can get even more complicated during disruptive events like the recent pandemic and fast market turnaround.
Just finding good tenants isn't enough, either. Property managers also need to do everything required to make sure good tenants want to stay, keep paying their rent on time, and abide by their rental contract terms.
The right property management software can make it easier to keep track of all these minor but important details no matter how many units a property manager has to fill.
2. Scaling Revenue
The past few years have brought inflation rates higher than any seen in years. Of course, high inflation can become a problem for the entirety of society, but it's particularly difficult for property managers that need to both stay competitive and grow their businesses.
Inflation, and particularly varying inflation rates, make it difficult to scale revenue. This, in turn, reduces the chances that property management companies will be able to take advantage of new opportunities when they come up such as acquiring new clients and funding potentially lucrative projects. In some cases, it can even make keeping on top of daily necessities feel like a challenge.
---
Read Also:
---
3. Keeping Project Costs Low
Project costs don't just come in the form of investments into new properties. If a building is damaged and requires unexpected maintenance, that can cut into a property management company's profits substantially. Even minor issues associated with property management projects can create headaches and lead to higher costs.
To those not in the know, it may seem like no big deal if one tenant out of a large apartment building is refusing to pay rent.
However, tenants that delay payments often leave property managers with no choice but to hire additional staff to handle evictions, and that leads to not just unpaid rent but also unoccupied units while the company finds new tenants that are more likely to pay on time. All of those costs can add up.
4. Lack of Time
Many business professionals feel like there just aren't enough hours in a day to get everything done, and those running property management companies are no exception. These kinds of multi-faceted jobs demand more time and attention than most.
There's always maintenance that must be done, new tenants to find, and paperwork to complete, and for those still working with legacy systems, all of that adds up to a lot of wasted time.
Automating processes by implementing a more effective property management software system can help to create some extra time not just for company leaders but also for average employees.
This, in turn, helps to improve efficiency and keep everything running smoothly, making it more likely that everyone will be able to go home on time at the end of long days without leaving essential projects unfinished.
5. Administrative Work
Administrative tasks often top the list when it comes to time-consuming busy work. From drafting invoices and agreements to managing payroll, these administrative tasks can wind up consuming valuable hours of every work week.
Unfortunately, administrative work may be tedious, but it's important. There's just no way to run a property management business efficiently without staying on top of these routine tasks. However, automating as many of them as possible can help company leaders reprioritize.
If they don't have to spend as much time worrying about tedious administrative duties, they can spend more of it performing more valuable, and often more enjoyable, tasks.
6. Keeping Up With Requests for Maintenance
A property management company's primary purpose is to keep buildings in a state of good repair, which means keeping up with both ongoing maintenance and specific requests from tenants. The fact that third-party property management companies must keep not just tenants but also landlords happy can complicate matters, as can finding the right contractors to tackle complex jobs.
There are some aspects of running a property management business that are as predictable as they are in any other industry. Hiring new staff, acquiring projects, and paying employees, for example, are all events that can be predicted well in advance.
However, there's no way to tell when a roof will fail or a water pipe will burst. As a result, property management firms need to maintain connections with multiple contractors in the area, from roofers to plumbers, to make sure all of their bases are covered.
7. Hiring the Right Staff
No business can succeed without a dedicated staff of reliable employees. Leaders of property management companies sometimes struggle to find the right candidates to fill open jobs, though, which can make it harder to grow an otherwise successful business.
Finding the right employees requires time and patience. Hiring managers must vet each applicant carefully and consider not just work experience and job proficiency but also the person's character and whether the candidate will be a good fit for the company culture, all of which takes up even more time.
Find Effective Solutions
While there's no way to eliminate 100% of the challenges that come along with running a property management company, business leaders can make their lives, and the lives of their staff, easier by implementing the right tools.
The right property management software solution will automate many routine tasks, provide insight into the company's overall operation, and make it easier to find ways to streamline processes and increase efficiency.
Every property management company should consider implementing this kind of effective solution, as it can help with mitigating not just one but most of the problems described above.