Are you looking for the best quality plywood but do not know how to buy a good one? Buying the right plywood might be daunting for a new construction project, but many contractors already know about plywood, its grades, and where to find the best plywood company in India.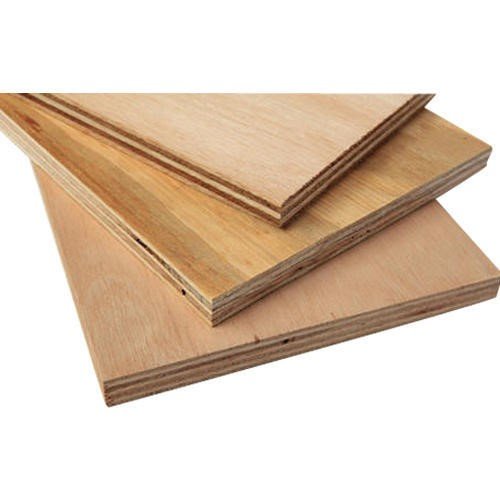 Whether it is for your home or office, make sure to buy the best plywood that would give an ultimate finish after the project.
There is a wide variety of plywood on offer. Find out the type of plywood needed and check where to use it and how to use it.
Role of Plywood
Plywood has a vital role to play in construction. It is an engineered timber and thin sheet of wood veneer glued together under high temperature to make an ultimate flexible sheet.
It is a versatile product, and some DIY lovers like to use plywood for their projects. There are many different ways to use plywood in the home the way one needs to.
It can have various uses as it is a cost-effective material for building furniture. It is available in various grades and a wide variety of thicknesses.
Plywood is a material type that can accommodate all kinds of load. It is good for taking short-term overload where the cyclonic activity or seismic activity is natural.
This property of plywood also makes it useful for flooring. The laminated construction of the plywood makes sure that plywood sheets remain constant under all temperatures.
Plywood is great for making floors where it comes in direct contact with water.
It is essential to buy the best plywood from a reputed company in India. Choose a company that has the latest and new equipment and CNC machines at their company.
This machine helps to adjust the size of panels and bond them with high-quality synthetic resins. There is a variety of plywood to choose from, and every manufacturer has something unique to offer today.
Look where to find best plywood company in India that sells plywood of top quality and strength.
Choose plywood that is ideal for making furniture, cupboards, floors, and slabs. It should resolve problems like leakage and rough surface during construction and offer resistance from harsh weather.
---
Read Also:
---
How to Select Plywood?
In India, the plywood market is an unorganized sector that comprises different types of plywood. On the one hand, there are branded plywood, and on the other hand, there are many local plywood brands available. Be careful while buying the plywood.
If you are buying plywood for making furniture for an area like a bedroom, living room, or study room, consider buying commercial or MR grades.
If you are buying plywood for furniture in the kitchen or bathroom, consider buying BWR Grade or Waterproof grade. Make a list of your plywood need as per your usage, and then order accordingly.
Check for ISI Certification
Best quality plywood is always ISI certified. Commercial, MR or BWR Grade Plywood is IS:303 and Marine, or Waterproof Plywood is IS:710.
Always look for the CML number underneath the ISI mark. Plywood Company has a unique CML number which helps to identify the plywood manufacturer.
Check Plywood Sheet Physically
Check whether the plywood face is proper. If the plywood has a recon face, then laminate will not easily be glued. You can put your nail on the face and try to remove it manually.
If the upper face comes out easily, then plywood is not good for application. See whether the surface of plywood is smooth or not.
Check all four corners of plywood and make sure that it has no thickness variation. Glance through a lot of plywood laying at the warehouse and see whether the sheets have a uniform thickness.
Check the plywood sides and ensure that core layers are visible as straight lines without core gaps and much overlapping. Also, check the weight of plywood by lifting from one side. Heavyweight plywood always has more density.
Get a Small Cut Piece Sample
Ask the plywood supplier to cut a small sample piece from the full sheet and give it. Don't rely on trade samples as they are always good.
Ask for the sample from an actual lot of plywood. Get the sample piece diagonally cut. Check that it should not have too many core gaps in between.
Some pinhole gaps (2mm – 3mm) are allowed, but too many of those should serve as a warning sign.
Know Your Product Material Before Buying
Let's say you ask for Marine plywood and are unaware of its quality. An unscrupulous shopkeeper will hand over commercial plywood in the name of Marine plywood.
This is where homeowners are cheated in three ways. Firstly, they get a plywood type which they don't want, and it can decay or get ruined at a faster rate.
Homeowners will either throw away the product or have to buy a new one. Secondly, they are paying double the price for standard plywood; thirdly, the cost involved in remaking the product can get quite expensive.
So, every homeowner needs to have a basic know-how about the plywood types and grades to avoid cheating.