Quilting is a craft that goes back hundreds of years. While people used to do it out of necessity, it has since become a fun craft that anyone can enjoy.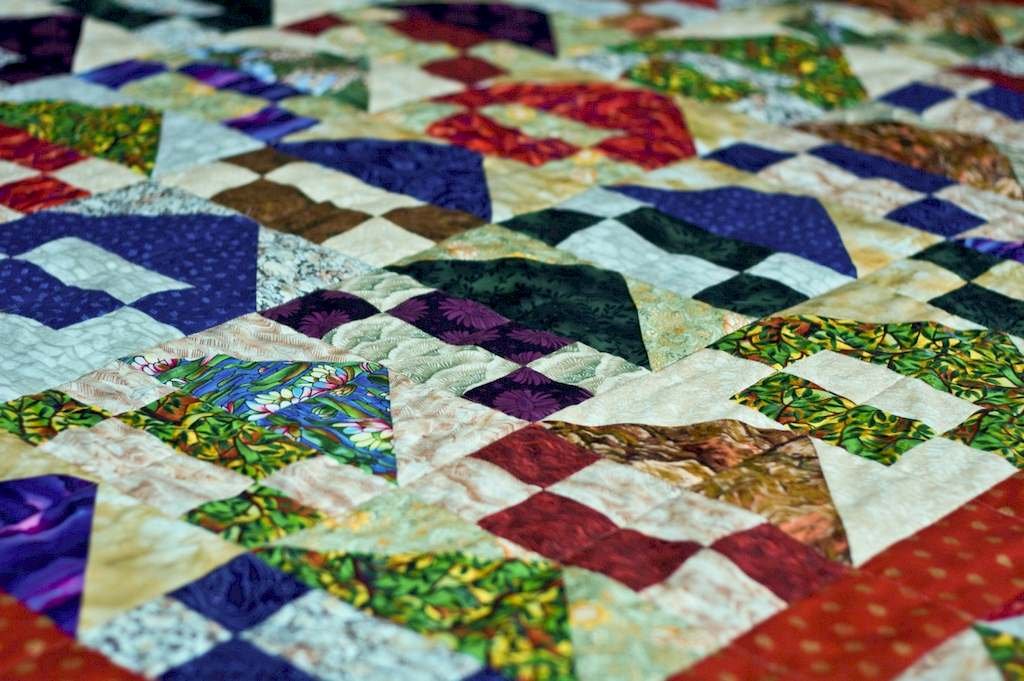 A patchwork quilt is the easiest type of quilt to make, which is why it's so popular with beginners. As long as you know how to sew or use a sewing machine, you can make a beautiful patchwork blanket.
Keep reading to learn how to make a patchwork quilt—even if you're completely new to sewing!
Gather Your Fabric
The first step is to select the fabric you're going to use for your quilt.
You can purchase it new, or use scraps you have laying around for a more "patchy" design.
Create a Pattern
Based on how much material you have of each pattern, draw out a pattern on paper. Count how many squares of each material you'll need and how big they'll be.
If it's going to be completely random, feel free to skip this step.
Measure and Cut Your Squares
Next, cut all the squares you need to complete your pattern and you'll be ready to go on.
For best results, you'll want to use a rotary cutter and a self-healing mat.
Sew It All Together
Lay out your squares the way you want them to be in the final quilt. Then, stack them by row.
Sew long strips of squares by placing the right sides of the squares together.
Once you complete all of the strips, iron the seams flat and sew the strips together longways.
Cut a Backing and Batting
Measure out the material you're going to use for the back of the quilt and the batting that will go in between your layers.
If you're using a special fabric along the edges, now is a good time to cut that out as well.
Quilt It
Quilting is the act of sewing these three layers together. This is typically done by hand as it's too difficult to do on the machine.
Pin your three layers together and start sewing. You can get fancy with your stitches if you want, or keep it simple. What matters is you create consistent stitches throughout the quilt.
Once you're done, your quilt is finished!
Make a Patchwork Quilt Set
If you want to take things to the next level, you can create a matching set like these quilt cover sets.
To do that, follow the first few steps to make a pair of pillowcases that match your quilt. With these, you'll just need to sew together the squares, then sew it on three sides to your backing and turn it right-side-out.
Learn More Design Tips and Tricks
Now you know how to make a patchwork quilt!
As you can see, all it takes is some basic skills and time. Once you finish one, you'll want to get started on another because the end result is so satisfying.
If you want to learn more ways you can improve the look of your home, keep reading our blog. It's packed with information you can use to take the look of your home to a whole new level.