Are you debating between mini split vs central air for your home or business?
It's a difficult decision in the best of circumstances, but now is not the time to make an uninformed choice. If the temperature and humidity levels in your buildings are not regulated, your employees or residents will suffer.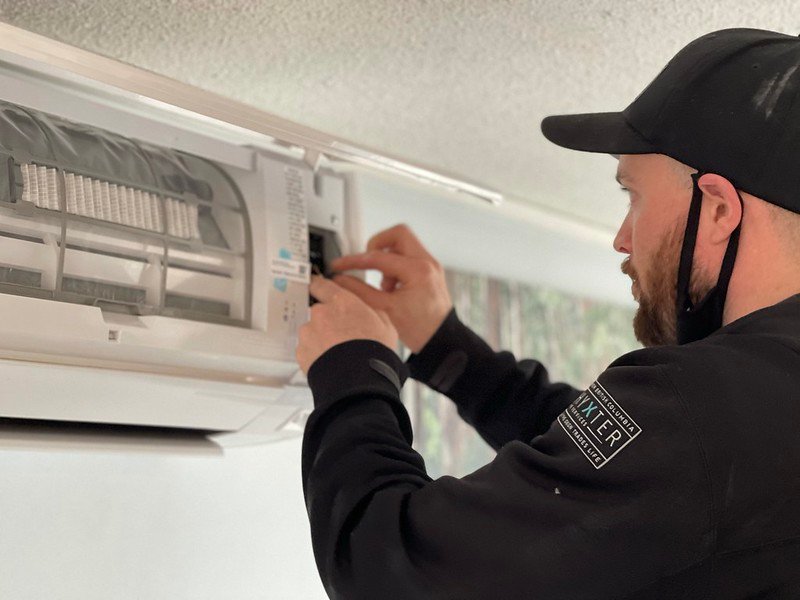 That could mean increased stress, fatigue, or even discomfort or illness. How do you decide what kind of air conditioning system is best for your buildings? These simple tips and facts will help you narrow down your choices.
Size and Space
Central air is the gold standard when it comes to cooling your home, but it can be bulky and take up a lot of space. If you have a large home, central air may be the better option. But if you're tight on space, a mini split AC system may be the way to go.
---
Read Also:
---
Maintenance
Central air is a great option for businesses because it is less expensive to maintain and can be used to cool many rooms at once. Yet, mini splits are a great option for homes because they are easier to maintain and can be used to cool a single room type.
Mini Split vs Central Air Efficiency
Another advantage of a mini-split is that they are much quieter than traditional air conditioners. The outdoor compressor unit of a mini-split system is located away from the indoor living space, so there is no noise inside the home or office.
A mini split is much more efficient than traditional central air conditioners because they don't need ductwork.
The lack of ductwork means there is no place for the air to leak out, so all the cool air produced by the mini split system is distributed throughout the space which also means less ac repair. So, if you're looking for an air conditioning system that is efficient and quiet, a mini-split is the way to go!
Cost
The air conditioning costs of a mini split are going to be more expensive upfront. A central air conditioning is going to be less expensive up front, but the cost of running it is going to be more over time. So, it depends on what your priorities are.
If you are looking for something that is going to be cheaper in the long run, then a mini split is the way to go. If you are looking for something that is going to be cheaper upfront, then a central air system is the way to go.
The Best AC
A mini-split is a great option for a small space or a space that is not well insulated. Central air systems have fewer moving parts and are easier to maintain. Mini-splits are the more efficient option, but they do have a higher initial cost.
Central air is more expensive to install than mini-split systems but they also do not have a warranty that covers parts and labor. Consider your budget, the size of your space, and efficiency when making your decision between mini split vs central air.
If this article was helpful, Read our other blogs today!