Successfully completing a home improvement project by yourself gives you a great sense of accomplishment. Anyone who loves DIY projects can attest to that.
Some of these projects can be done in a day or over the weekend, but the more complex ones take weeks to months. Nonetheless, the longer a project takes the bigger it is, not to mention the pride you'll get in the end.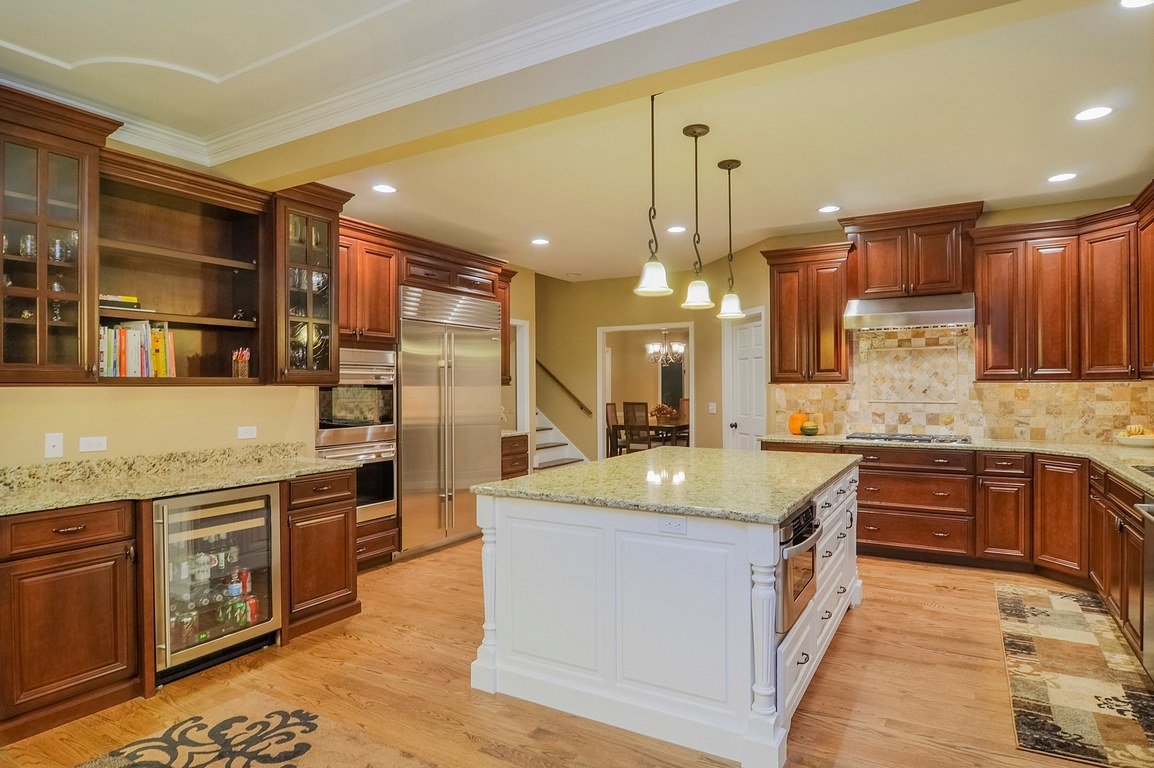 If you have a lot of free time and you are consistently working on the project it will be done in a short time, but there is nothing wrong with going at your own pace.
It helps, though, to plan ahead on the project time so that you can know how many hours you have to be dedicated to the project each day.
Here are some home remodeling projects that may take a lot longer than you expect:
Room Additions
This will typically take 6 weeks to 4 months to complete depending on the number of people working on the project and how skilled they are.
However, it is not a big deal when all the other rooms in the house are functional. Room additions are a lot like building a new home. There may delays, especially if you are building during winter or the rainy season. Delays in delivering essential materials and resources can also cause the project to drag.
There isn't much you can do about the weather but in terms of the construction materials and resources required you ought to acquire them before the start of the project.
Note that room additions require permits and you ought to obtain them before you start the project. Also, ensure you are skilled and knowledgeable enough to complete a project of such a magnitude.
Given that it will be a room that people live in, if it is not up to code it will be a safety hazard. In addition, you have to move at a reasonable pace because if you build too fast you are bound to make mistakes not to mention that there won't be enough time for the concrete to dry.
Kitchen Remodeling
If you are not happy with the state of your kitchen you can embark on a remodeling project. This can be anything from changing the layout of the kitchen to installing updates.
It can be system updates like adding new gas lines, electric outlets, or plumbing pipes. You can also update the key appliances in the kitchen.
The project takes 3 to 12 weeks. If you are installing custom cabinets the room has to be measured. You will have to wait for 2 to 4 weeks for the cabinets to be ready after the room measurements have been taken.
It will take longer if you want high-end countertops as well because base cabinets ought to be installed first. After this, the countertops will be measured using a laser.
For the countertops to be cut to size it will be quite a while which is why you need patience when completing this project.
Walls are never square and the laser measurement takes into account all the imperfections and indentation.
The countertops will be made with these in consideration so that no gaps will be left during the installation. Expect this remodeling project to take longer if you are working alone and you only have weekends to spare.
Building a Deck
This can take 4 to 10 weeks when you have someone to help. If you are alone then it will take double the time to complete this project. A new deck will not only add value to your property but also give you more living space.
Note that when the property value goes up so do the property taxes. Thus, get more information about this when you are planning for the project and not after.
On the same note, you ought to obtain the necessary permits and check with your insurance company whether the deck will be covered by the homeowner's policy.
Don't be in a rush to finish a home improvement project. The focus should be on following the right protocol and doing a quality job. Also, you won't be noticing mistakes when you are too far gone to fix them.
However, if you have to add a built-in whirlpool, stairs, wrap-around/multi-level decks, or have the deck attached to a house that doesn't have a ledger board installed then you will need even more time.
Roof Replacement
This project can take 3 to 8 weeks if it is a DIY project and you have no professional help. It also depends on the size of the roof you will be working on.
The roof is one of the most essential parts of the house. If it is not in a good condition then the whole house is in jeopardy.
Thus, roof replacement projects are sensitive. If not done right, it might compromise the condition of the house which not only affects the value of the property but may also void the homeowner's insurance policy.
Therefore, take your time when planning and executing the project. Besides, you have to be careful, especially when the roof is too high. In such a case, falls will be fatal and that is the last thing you want.
Renovating your basement is the easiest way to increase your living space without having to build an additional room. Plan for 3 to 12 weeks for this project depending on the help you have. Also, the timeline for this project will depend on the current condition of the basement.
If it is not that badly off then it will take less time to complete. If it is in shambles, it will take you months to convert it into a decent livable space.
Also, it depends on what you want it to be. If you plan to make it a bedroom or add a bathroom, the project will be more complex and also time-consuming. However, it will be worth it in the end when you see the finished project.
That's why the focus should be on the journey and the outcome and not how fast the project can be done. If everything in the house is running normally and you are doing it for fun you don't have to be working on the project night and day.
In Conclusion
No matter the home remodel project you have picked, it is essential to get the basics right before starting the project. If there are permits to be obtained you should do so early enough. On the same note, have a price and a plan.
Many projects stall due to a lack of enough funds. Not only will this affect the functionality of the room being remodeled but it will also have the house looking ugly for a long time. Ensure you have enough money to see the project to completion.
There are home improvement loans you can apply for if you don't have enough savings to fund the project. Even if you work on 4 to 6 home improvement projects every year, by the time you decide to sell the property the value will have skyrocketed and you will be thankful for undertaking the remodeling projects.