Hot tubs and spa products offer a great deal of relaxation, family fun on the holidays, physical therapy and more. However, to ensure that the optimal performance of the spa is maintained along with its longevity, periodic maintenance of the hot tubs is necessary.
Hot Tub Covers
Mostly people feel that the chemical treatment is the most efficient way of cleaning them. Now the question arises how can you protect your hot tub and spa when not in use? Quality of the spa can be preserved with the help of a good hot tub cover. If you have been wondering why you need a hot tub cover at this point of time, here are some more convincing reasons: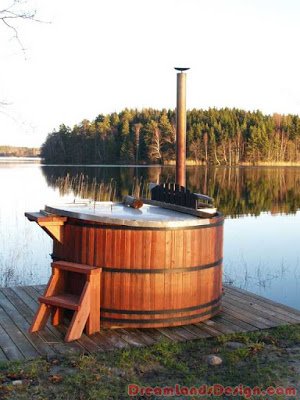 Hot Tub
Protection From Unwanted Stuff
Hot tub covers protect spa from various unwanted contaminants when it is not in use. Hot tubs are usually used in the winter and fall hence hot tub covers help create a strong barrier for snow, sticks, leaves and more.
They also successfully keep out the bugs, pests and rodents. Covering hot tubs with covers when not in use ensures that they are literally hidden and safe from uninvited guests.
Keeping the Right Stuff Within
Hot tub covers are an excellent seal and barrier for spa when not in use. A lot of people like keeping spa on forever since it offers the convenience by maintaining temperature on a constant basis. It also helps in saving money in the long run. Hot tubs are a great substitute to this kind of planning since they help in sustaining water temperature effectively.
Tub covers protect the spa from the cold weather that lies outside. Covers act as a protective seal for the warm water lying within. Hence it can be said that a hot tub cover not only provides that desired natural installation but also helps in lowering energy bills of the buyers.
Enhancing Appearances
When the spa is not in use, best hot tub covers make it look extremely stylish. They also perfectly blend with the overall look of the house by enhancing the appearance of the space.
Hot tub covers are available in different sizes, shapes and materials and each of them have their own functional charm. They can be either made to insulate or are available in aluminum so that spa remains new and safe as ever.
Author Bio: Emily Smith is a freelance architect and a home improvement analyst. She has been writing for many online publications since 2007. In her recent articles on affordable hot tubs, hot tub covers and more she shares some useful references and tips on Spa accessories. Emily takes inspirations from Polar Spas while drafting her piece of articles.