When an interior design expert talks about "Clean Lines" in a home it can confuse people, but it is a useful concept.
There are countless schools of thought about what makes a stylish home and the situation is complicated further since the idea of "style" is so subjective one man's understated elegance is another's an uninteresting snoozefest.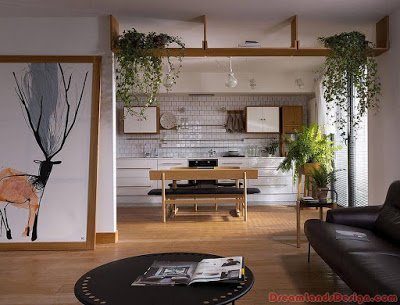 How To Achieve "Clean Lines" In Your Home
However, what does it mean to introduce clean lines to a room? Essentially it is all about having lots of right angles and uninterrupted straight lines.
One example of how to move towards this type of style philosophy would be to install plantation shutters instead of vintage, sagging curtains.
Clean lines may not be everyone's cup of tea, but they could introduce a sense of order into an otherwise chaotic room. So how do you do it?
Furniture And Decorations
As well as the aforementioned shutters, the key is to take a structured approach to your room.
This could mean buying new furniture in sets, rather than combining different retro or second-hand pieces. It is likely to take the price up somewhat, but the effect it can have on sprucing up a room makes it worth it.
A room can have a full set of furniture and still look a little busy though, so a vital part of this philosophy is to keep the place tidy with plenty of storage boxes. Rather than having your possessions on display, you should buy up lots of smart boxes, cupboards, and chests of drawers.
Colour Blocks
Arguably the most important part of the clean lines approach is the way that you use color in the room. You want to use color blocks as much as possible to maintain the sense of stylish order keeping to a limited color palette can make this easier and narrow down your search for new furniture, too.