There are numerous options available when purchasing a greenhouse. You might want to start with something modest and affordable if greenhouse gardening is new.
Maybe you already have a starter greenhouse and are ready to upgrade to something more significant. Whatever your reason for buying a greenhouse, you should think about it carefully before making a decision.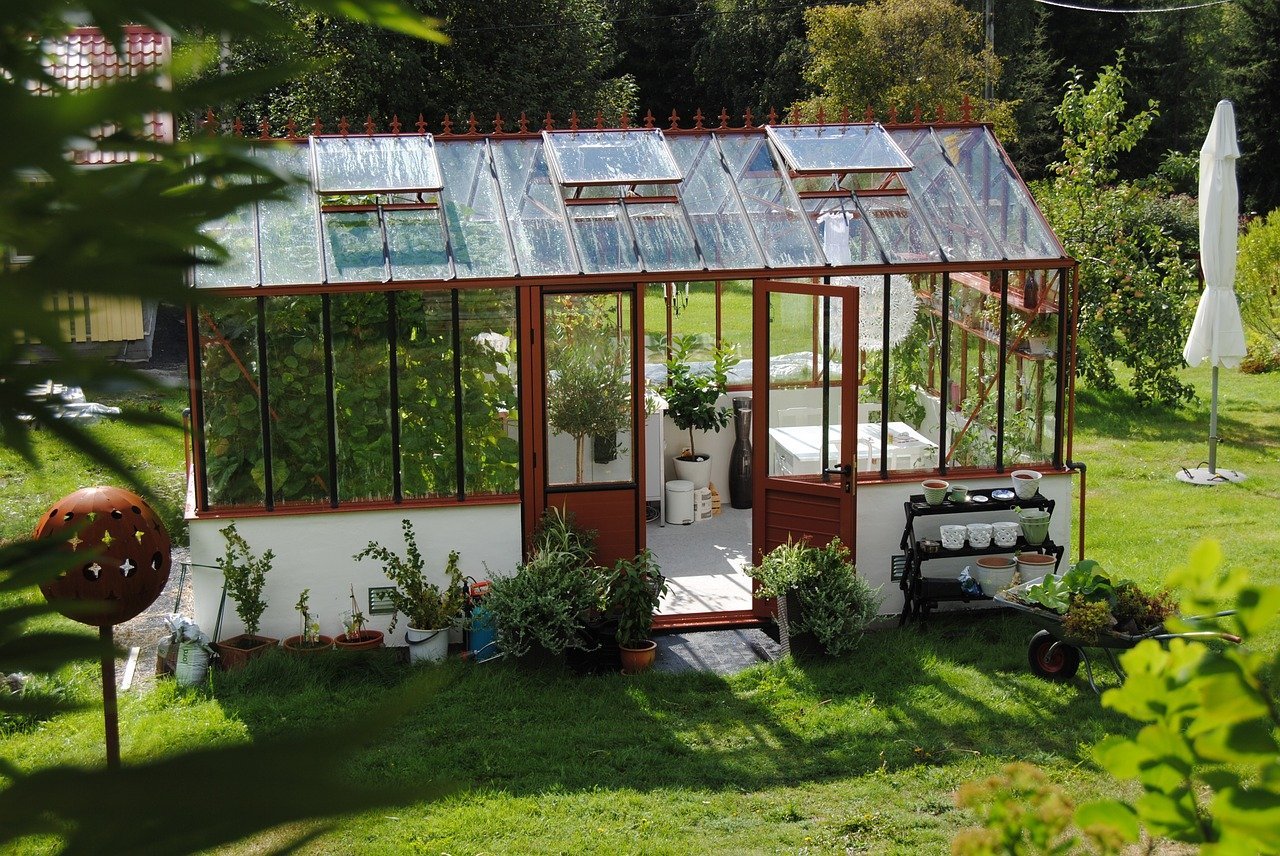 You might be thinking or planning on, "How do I choose a greenhouse kit?" with several hobby greenhouse kits to select from.
This article will outline some key elements to explore when shopping for a greenhouse and will assist you in choosing the right greenhouse equipment for your vegetation and living.
Factors to Evaluate While Choosing Greenhouse Kits:
1.  Select a Greenhouse Kits That Can Be Modified
It's difficult to stop yourself from getting hooked on greenhouse gardening! As your greenhouse hobby progresses, your demands are likely to vary as you learn more about how to build up the most of your greenhouse.
A decent greenhouse should be adaptable and customized to your personal preferences as well as your climate.
When choosing a greenhouse, make sure it can be easily customized, whether it's by adding more accessories to boost productivity or by installing an extension kit to provide you with even more growing space.
You can grow everything from succulents to tropical, herbs to flowers – all in the same greenhouse with the appropriate greenhouse!
2.  Choose a Greenhouse Kits that are Durable and Strength
An excellent greenhouse should be able to resist daily use as well as harsh weather without issue. Hazards to greenhouses include falling tree branches, boulders flung from lawnmowers, and wayward baseballs.
Severe weather, such as wind, snow, and hail, can also be a problem for greenhouses built improperly.
Search for greenhouses that have easy-to-maintain foundations. Ideally, you want to do something highly durable, like the robust composite structure featured on Solexx greenhouses. This guarantees that any virus or pests that enter your greenhouse are destroyed.
The greenhouse paneling should be just as long-lasting. It should be scratch-resistant and have high impact resistance. If you are living in a city or area where there is a chance of snow or other adverse weather, the greenhouse covering must be able to hold the additional weight.
3.  Ask about the UV Protection Materials
Your greenhouse should be simple to maintain. That is to say; you should not spend energy restoring the greenhouse over and over again. Greenhouses must withstand the intense direct sunlight, so they must be built to last.
The greenhouse framework and glazing should be UV-treated for the best longevity. Look for greenhouses and their kits at https://mygardenandpatio.com/collections/best-greenhouse-kits that come with a UV-protection warranty. Also, find out how much substitute components would cost and whether they are even offered.
4.  Check the Performance
Your ideal greenhouse should accommodate both your space and your plants. But it doesn't matter what size greenhouse you purchase now; you will most certainly fill it up within a year. You'll need to make sure you have plenty of areas to expand when you first start.
The size of the greenhouse you'll require is also determined by the amount of growing space you have. Built-in bench frames in Solexx greenhouses allow you to grow vertically and maximize your area. Suspension rods are another useful feature, as they provide a place to store all of your lovely hanging baskets throughout the winter.
5.  Select a Kit that is Easily Maintained
It will be simple to clean and maintain your greenhouse. Look for greenhouse materials that don't scrape, mold or mildew, or etch when exposed to water.
Also, keep in mind that some greenhouse covers have a UV coating on the outside, which you must be careful not to harm. Find out what goes into greenhouse maintenance. You want to maintain your greenhouse for a long time, so make sure it looks and functions well.
Also Read: Introduction: what are greenhouse kits?
Final Verdict
Greenhouses have made an important contribution to the agricultural economy and environment in the United States. Greenhouse kits have found a home in today's fast-paced farming world, and they're here to stay.
Farmers today use wholesale greenhouse kits in a variety of ways, from small-scale household gardening to large-scale plantations. The greatest greenhouse kit can be set up in even the tiniest of spaces.
Your plants can survive in a townhouse or city home if you choose a compact greenhouse so click here for more updates. Mini greenhouse designs ease space problems while also allowing you to avoid less-than-ideal weather and climate conditions.