The COVID-19 pandemic has been an unprecedented event, but it has opened up new opportunities for working youth, especially people with disabilities. With digital jobs opening up new work options in developing countries, people with disabilities are enjoying the flexibility, inclusion, and ease of working from remote locations.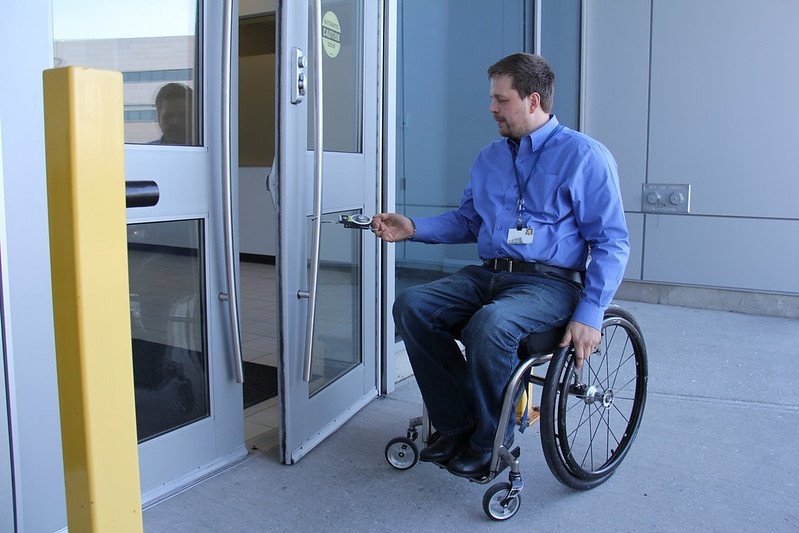 The digital economy is reveling in technological advances, creating new forms of work through flexible and remote digital job opportunities that are suitable for youth with disabilities, sans the mobility constraints of office environments.
The remote work opportunities that are available now were not as prevalent in the past. Offshore/remote digital work has been included in a business-led approach to provide work to people with disabilities.
Online work can offer the experience and skill set to help people with disabilities establish a work history and enhance a professional network for future job prospects.
Evidently, with the pandemic era bringing online work to the fore, people with disabilities have experienced a sense of self-worth and empowerment that is amplified by technological advances and innovation.
Utilizing Tech for Disability Inclusion
Historically, people with disabilities have faced systemic economic and social exclusion. However, as digital transformation increasingly blurs the lines between work and life, opportunities for remote working and networking are opening up new possibilities for applying technology for disability inclusion.
In turn, this not only improves productivity and increases innovation for organizations employing people with disabilities, but also has the potential to create a more inclusive society.
As many businesses and platforms have embraced e-conferencing technologies and flexible work hours during the pandemic, people with disabilities are bringing the untapped potential to the table. This shift in the working section has provided an excellent opportunity to include people with disabilities in businesses.
---
Read Also:
---
People with Disabilities Are an Untapped Workforce
One in six people across the planet has some kind of disability, which causes economic exclusion. Out of this, merely two percent are employed by companies, while a large percentage work as freelancers or are underemployed, which makes people with disabilities an untapped workforce. Hiring people with disabilities can bring new outlooks and strength to your diverse team.
With the added capacity to support employees with disabilities through remote work, employers can utilize the diverse and creative perspectives this untapped workforce will bring to their peers.
Moreover, this workforce has shown greater loyalty to their employer, who have made adequate adjustments at the workplace to make them feel included and supported.
Another advantage of including people with disabilities in a workplace is to get in touch with a larger consumer base. The benefits of this workforce include better collaboration, a welcoming environment, improved reliability, strong connections with customers, improved branding, a morale boost, and a well-rounded team.
How Businesses Can Support Accessibility in the Post-Pandemic World?
There are several ways businesses can support accessibility in the post-pandemic world:
Listening and understanding the unique needs of your employees. Your employees know their abilities better than anyone else and can help you make the workplace a better place for them.
You must make sure that remote meeting technologies support all employees. Businesses must offer assets to support navigating technologies like auto-captioning, live transcription or other access needs to make the most of the tasks.
There are many governmental policies to help you make your business friendlier and supportive of your employees with disabilities. Aside from following those policies, businesses can make disability a detailed part of inclusion strategies.
Remote work, flexibility, and extended leave as long-term benefits strategies can make a workplace system more appealing and comfortable for people with disabilities. Allowing for more work from remote locations and flexible or shifted schedules is also another way to go.
Making adjustments at workplaces to make people with disabilities feel more comfortable and safe.
For example, installing portable wheelchair ramps at the stairs and the parking lot and implementing digital accessibility tools on the company's online resources and website.