These options for cleaning hardwood floors are easily accomplished by all who try them. Quick and easy, these methods will keep your hardwood floors looking good without professional help.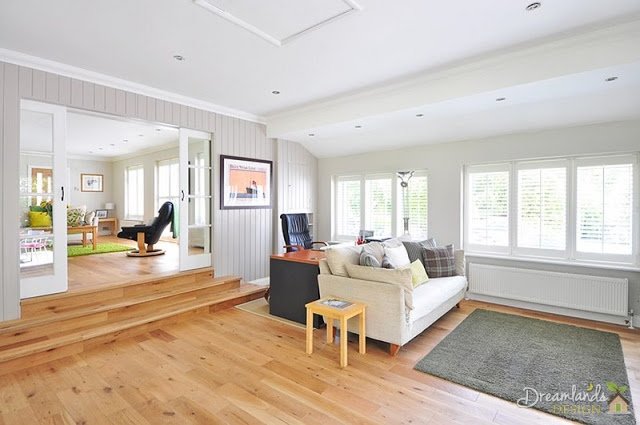 Cleaning Hardwood Floors – What Are Your Options?
The Argument for Hardwood Floors
While discussing the options to clean hardwood floors, the discussion of
"why"
may come to the forefront. Why do persons choose to use floors which cannot be traditionally mopped or vacuumed? The answer typically lies in the classic appearance and durability of the flooring. Versatility is also a reason that many hardwood floor owners have fallen in love with the style.
Hardwood floors offer a neutral and natural appearance to a home. Done in wood tones, the floors will match or compliment almost any wall color choice and allow for rugs or other floor decorations to take center stage.
Whatever the reason for the installation of hardwood floors, the care of the product becomes important from the first day. Water and many commercial products used for cleaning tile or linoleum can damage the wood based floor. Always use prescribed methods to keep the hardwood floor scratch and damage free.
Sweeping – How to Clean Hardwood Floors
One of the best options to clean hardwood floors is dry sweeping on a regular basis. Select a soft bristle broom or a traditional dust mop. Hard or straw bristle brooms may actually cause scratching on hardwood floors. The stiffness can drag dirt particles and actually push them into the finish of the wood. Avoid this by investing in a cotton dust mop. The dust mop defies its own name by acting as a broom for the floor.
Sweep daily if possible. Keeping the dust, dirt and debris off the floor at all times will help prevent ground-in areas. High traffic areas such as hallways or entry ways especially need diligence. Get all the way into the corners and along floorboards. A quick once-over daily prevents having to deep clean or mop frequently.
Natural Mopping – Best Way to Keep Hardwood Floors Clean
Hardwood flooring and water do not mix. Traditional mopping with a bucket full of water and a soaked mop may lead to water damaged areas on the wood. Water can seep between the slats or leave water spots on the clear coat finish.
Mopping is one of the options to clean hardwood floors. The technique is not however, traditional. Instead, mopping a hardwood floor involves almost no liquid.
One mopping option is to use green household cleaners to complete the job. Mix a cup of white vinegar into two cups of warm water. Barely dampen a clean cotton rag mop with the mixture. Lightly clean the floor, going over the area evenly making sure to not leave any wet marks. The floor should be dry within minutes using this technique. The vinegar will leave behind a shine on the floor, giving a like-new appearance to even aging hardwoods.
If excess water or spotting occurs, wipe up with a towel and air dry as quickly as possible
Other Options – How Clean Wood Floor
Modern commercial cleaning devices are available for cleaning hardwood floors.
"Sweepers"
equipped with dry cloths designed to attract dust and dirt work well on hardwood floors. Using this type of device is similar to using the traditional dust mop. Daily or frequent use is required for the best possible maintenance for hardwood floors.
Be very careful using modern floor steaming devices on wood floors. Some leave water residue behind which can damage the area. Do not use oil soaps or polishes designed for wood furniture.
References
Alpine Flooring: Using Vinegar to Clean Hardwood Floors; http://www.denver-hardwood-flooring.com/vinegar-to-clean-hardwood-floors.html
World Floor Covering Association: How To Clean Hardwood Flooring; http://www.wfca.org/Pages/How-To-Clean-Hardwood-Floors.aspx