Are you looking forward to entering your first apartment?
Everyone looks forward to having a place to call their own. People often look at moving to an apartment to live by themselves as a milestone. This is often what people consider being the first step towards becoming an adult.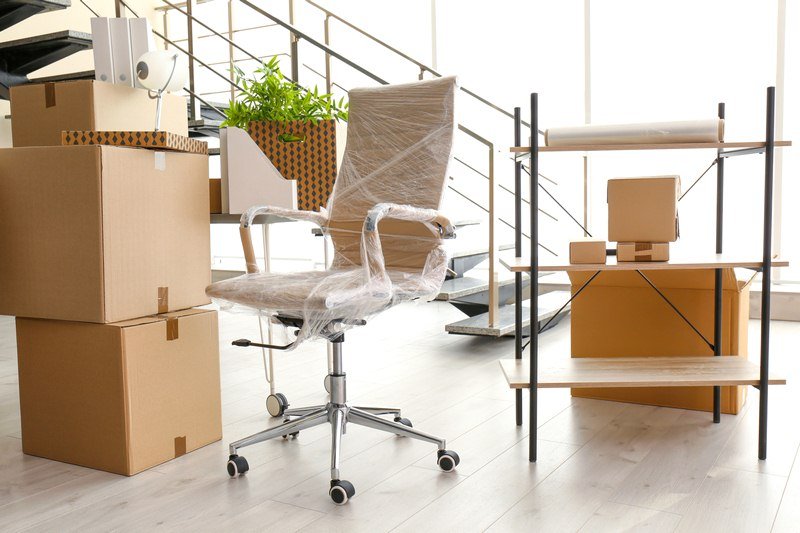 While there's no shame in renting a place to live since 36% of homeowners do so, you must do everything you can to make the place look appealing to your guests.
Learning how to decorate your first apartment well will help you look mature to the eyes of whoever goes past the threshold.
Read on below to impress your guests and make a good first impression in your first apartment.
---
Read Also:
---
1. Decorate Your Home with the Essentials
The first step to knowing how to decorate your first apartment is to know what you have to work with. Renting an apartment often means you have limited funds to go around. This means you should only get the essentials for each room.
When you're thinking about the entryway, there's little for you to use as decoration. You can make it easier for you and your guests to become comfortable once you enter by having a coat rack in this area. You can also add a small table to carry smaller decorations to brighten the area.
In the kitchen, you can make cooking utensils into aesthetic elements. Hanging them along the sink or stove will add some variety to your kitchen. Using clear containers to store your ingredients and lining them along an open shelf also adds a touch of modern style to the area.
Decorating your living room is the most important task when moving in. This is because you and your guests will spend most of your time here. Having a limited budget can make it hard to decorate the living room, though.
Consider going minimalistic in the living room. All you need is a floor lamp and a sofa to make your living room look simple yet aesthetic. You can add a complementing coffee table if you can spare the space for it.
2. Customize Inexpensive Furniture
There are a lot of inexpensive furniture for you to pick out from if you're moving into your new place. The only problem with these is that they're generic and don't stand out. Your guests will recognize it if most of their other friends also have the same furniture in their homes.
You can make these inexpensive pieces of furniture unique by customizing them to your liking. Use this opportunity to mix your personality into the furniture. You can go as simple as repainting them to adding extensions to make them look different.
There's no stopping you from doing what you want to make your furniture unique. All you need to do is make sure these customized furnishings will follow a theme and not clash with other pieces of furniture.
Transporting these pieces of furniture can also be hard. Contact this moving company to help you with the task.
3. Invest in Plants
Plants are great for your apartment for many reasons. They improve the air quality by filtering the impurities in the space that surrounds them. They also make the apartment look larger and have more space.
Decorating your apartment with small plants makes the surrounding space look larger. These plants help combat negative space and make it so it looks like you have more space than you do. They also have a calming effect for anyone they surround.
Larger plants also give an optical illusion to the apartment. Despite being bigger, they still give the illusion that you have more space in your apartment. This is because people think they occupy more space than they do.
If you don't think you have the time to take care of plants, use artificial ones instead. These have the same impact on the eyes as live ones do. The only difference is that they don't improve the air quality of your home.
4. Hang Simple Gallery Art Along the Walls
Apartments always have bare walls when you first move in. This neutral space often makes your home look bland and boring if you do nothing about it. The best way to get rid of neutral space is by hanging gallery-style art along the walls.
These simple paintings are often inexpensive and will bring a lot of personality to your apartment. These also don't take up much space, giving you freedom in decorating them with more of what you want.
What's great about these is that they're all unique. Gallery-style art can be anything, not only paintings, as long as it goes on the walls. This means you can use old posters and decals to break the neutral space in the apartment.
5. Store Objects in Open Storage Elements
You can improve simple factors like your storage elements to enhance your apartment. Instead of using closed elements like cabinets, use open ones to add a modern touch to your apartment.
These storage elements also make your apartment feel more spacious. This is because the open design makes it easier to access your belongings.
Not having to open anything means that you won't feel restricted when the door swings open to take more space.
These are also great at keeping things organized in the apartment. You'll find and store your belongings faster with open elements.
Use a Simple and Light Color Palette
Using too many colors in a small space can make your apartment feel smaller and suffocating. This is a great reason for you to stick to a simple color palette for your apartment. Using light colors is also great because they reflect light around the apartment.
This makes it so you don't need that much light to illuminate the apartment. Doing this means you save on overall energy expenses. You can add to the effect and add a light-colored carpet or rug to help the light bounce around the apartment.
Learn How to Decorate Your First Apartment Today
Impress your guests as soon as they walk through your door. Knowing how to decorate your first apartment will help you improve your image to your guests. Start decorating your apartment today!
Want to learn more about interior design? Learn all you can learn about designing a space by checking out our additional guides! Learn all you need to know to look like a seasoned designer today!