On average, homeowners in the United States spent an extra $6,649 in the last one year on home improvement projects.
In most cases, these renovations focus on the interiors, such as kitchen remodeling. However, there are other parts of your home that should matter as much.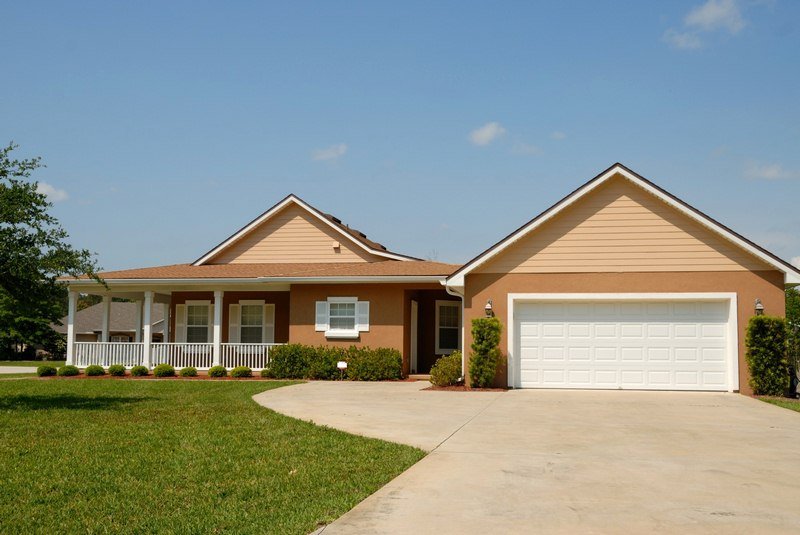 The driveway is among such areas of your home's exterior that add considerable value. Driveways not only make your entrance attractive but they also increase your home's curb appeal and its overall value, and can also secure your property by installing driveway alarms.
Driveway resurfacing should, therefore, be considered part of your budget when planning for home improvements.
So, is your driveway an eyesore to an otherwise beautiful home? It doesn't have to be. See how driveway resurfacing is a great solution here.
---
Read Also:
---
The Benefits of Driveway Resurfacing
Most homeowners dread the thought of incurring renovation costs. You may consider your driveway to be an inconsequential part of your home when deciding on the scope of your home's repairs.
However, driveway concrete resurfacing has numerous additional benefits you should never underestimate.
Safety
Your home should naturally be the epitome of safety. But many hazards may compromise this inherent assumption of homeliness. One such risk is the existence of potholes and cracks in a driveway.
Such damages to your driveway may increase the risk of unintended accidents, which pose a threat to you and your family.
Ankle injuries and sprains may be common safety concerns when your driveway is rundown. Resurfacing your entrance may help reduce these concerns significantly.
Concrete driveway resurfacing can help seal off the patches and damaged spots. This would make your entrance as good as new while reducing the threat to safety.
Reduce Damages to Your Car
Nothing causes more harm to a car than potholes. Imagine driving home to a bumpy entrance every day.
You will not only experience recurrent abdominal pains when navigating the potholed driveway, but your car will also incur extensive damage in the long-term.
These car-related troubles include flat tires, bends on your rims, and wheel alignment concerns. If you are keen on reducing those annoying trips to the garage, you may need to consider resurfacing your driveway.
Extend your Driveway's Life
Most driveways survive for long before requiring a refinish. Investing in driveway refinishing can be an essential step towards extending your driveway's service for much longer.
You'll marvel at the extent of newness that such a resurface of the driveway has on your outdoors.
Concrete resurfacing can be used when introducing crack fillers, which makes your driveway to last longer.
Improve the Curb Appeal and Home Value
While American homeowners are staying for more than 13 years in their homes currently, before considering resale, reselling that home is eventually a common consideration. But you need to enhance your home's value before putting that residence on the market.
Curb appeal is the only thing that entices your potential buyers. Consequently, driveway resurfacing can provide that first impression you need to ensure you have the bargaining leverage.
You should consider injecting some money to repair your residence as a value addition strategy for the future.
To Avoid Over Sealing
Most of the repairs on the driveways tend to focus on the reduction of costs. You may consider using over sealing as a feasible option when dealing with driveway renovations. But this may result in massive cracks on your surface.
If you resurface the concrete driveway, such issues ought to be the least of your concerns. The outcome is as good as new, making your driveway to last longer.
Things to Consider During Driveway Resurface
You now understand the benefits of investing in that driveway's resurfacing project. But what are the things you need to have in mind when taking up activity?
Cost
Repairs can be expensive, especially if you do not have a well-laid down budget. You need to understand the cost implications before beginning the project. On average, most driveway resurfacing projects cost between $3- $6 per square foot.
Depending on the size of your driveway and the extent of damage, you may pay more or less than this average national cost. But other factors also determine the budget for your driveway makeover.
Concrete vs. Asphalt
Most of the homeowners use either concrete or asphalt when making renovations to their entrances. The decision rests on the extent of damage to the surface. Depending on your choice, the cost implications may vary.
Asphalt is much cheaper, because you may end up spending between $2- $ 5 per square foot when putting up a brand new driveway.
With cement, you may end up spending double, which makes the option more expensive. If you are keen on low spending, then you may consider asphalt. This is because even when embarking on resurfacing, you'll spend around $1.75 per square foot on the driveway.
Concrete driveway resurfacing will cost you $3-$20 per square foot. Premade concrete pavers are often more expensive because they come with a range of colors and styles. Everything you may need to know about the different styles, designs, and cost of concrete driveways is explained here.
Longevity
No one wants to spend recurrent costs of repairing the same part of the home. Longevity should, therefore, be part of your driveway resurfacing decision making.  Asphalt may need to be serviced every 2-5 years due to excessive wear and tear.
Concrete, on the other hand, is durable and may last longer than the average asphalt resurfaced driveway. If you use concrete to resurface your entrance, you will have limited concerns related to cracks or chippings.
Concrete also has, to a notable extent, the ease of repair, which is essential when the time comes for another round of refinishing. Concrete also presents the ease of replacement since specific sections are removable and replaceable without having to redo the entire driveway.
Don't Let Your Dilapidated Driveway Dent Your Otherwise Homely Image
The image is everything. Your driveway is what everyone sees when they first arrive at your residence. Driveway resurfacing will not only improve your home's image, but it will also reduce your auto repair costs.
Explore our site for more insightful topics.