In the fast-paced world of warehouses and industrial facilities, proper lighting is crucial for ensuring safety, productivity, and energy efficiency.
LED warehouse lighting has emerged as a game-changer, providing a wide range of benefits over traditional lighting systems. In this article, we will explore the advantages of LED warehouse lighting and its impact on the working environment.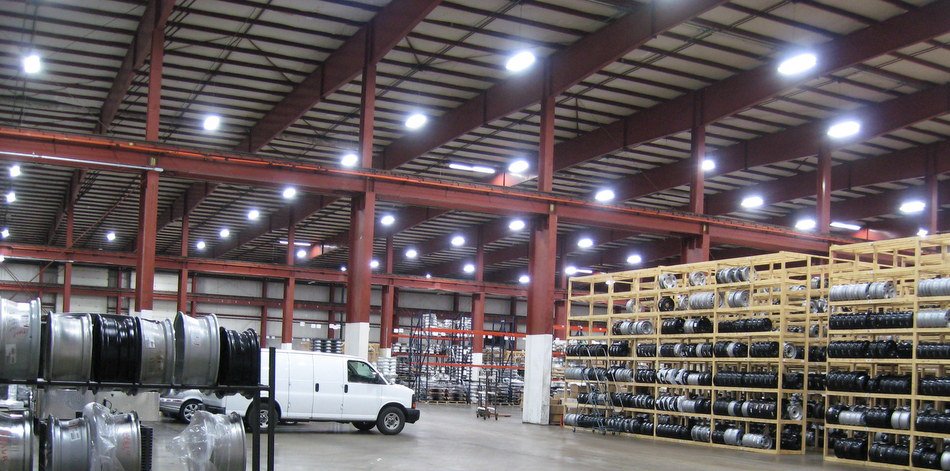 Energy Efficiency
One of the primary advantages of LED warehouse lighting is its energy efficiency. LED (Light Emitting Diode) lights consume significantly less energy compared to traditional lighting systems such as fluorescent or incandescent bulbs.
LEDs convert most of the energy they consume into light, minimizing wastage. This energy efficiency not only reduces electricity bills but also contributes to sustainability efforts by reducing carbon emissions.
Longevity and Durability
LED lights have an exceptionally long lifespan, making them ideal for warehouse environments. LED warehouse lighting fixtures can last up to 50,000 to 100,000 hours or more, depending on the specific product.
This longevity reduces maintenance and replacement costs, as LED lights require less frequent bulb changes.
Additionally, LEDs are highly durable and resistant to shock, vibrations, and temperature fluctuations, ensuring reliability in challenging warehouse conditions.
---
Read Also:
---
Improved Visibility
Warehouse operations rely on adequate lighting to ensure safety and productivity. LED warehouse lighting provides enhanced visibility due to its high-quality, directional light output.
LED lights can be customized to emit a specific beam angle, illuminating specific areas with precision.
This focused lighting minimizes shadows, reduces glare, and ensures a uniform distribution of light, creating a safer working environment and reducing the risk of accidents.
Instant On/Off and Dimming Capabilities
Traditional lighting systems don't need a warm-up since because LED lights provide quick illumination. This feature is particularly beneficial in warehouses where immediate lighting is necessary for tasks, such as loading and unloading goods or operating machinery.
Additionally, LED warehouse lighting can be easily dimmed or controlled, allowing for greater flexibility in adjusting lighting levels based on specific needs, saving energy, and creating a comfortable working environment.
Cost Savings
While the initial investment in LED warehouse lighting may be higher than traditional lighting options, the long-term cost savings outweigh the upfront expenses.
LED lights consume less energy, resulting in reduced electricity bills. Moreover, their longevity and durability minimize maintenance and replacement costs.
Additionally, the reduced heat output of LED lights contributes to lower cooling costs, especially in large warehouse spaces where temperature control is essential.
Enhanced Safety and Security
LED warehouse lighting not only improves visibility but also enhances safety and security. Bright and consistent lighting helps employees navigate the warehouse space more efficiently, reducing the risk of accidents and injuries.
Furthermore, LED lights have the ability to be integrated with smart systems, such as motion sensors and security cameras, providing enhanced surveillance and ensuring a secure environment.
Conclusion
LED warehouse lighting offers numerous advantages over traditional lighting systems. Its energy efficiency, longevity, durability, improved visibility, instant on/off capabilities, cost savings, and enhanced safety make it an ideal choice for warehouses and industrial facilities.
With the growing emphasis on sustainability and energy conservation, LED lighting is not only a practical solution but also a significant step towards a greener future.
By investing in LED warehouse lighting, businesses can create a well-lit, efficient, and sustainable working environment that positively impacts productivity, safety, and the bottom line.