With each new year, you see changing trends when it comes to home renovation projects. For 2020, it seems more homeowners are opting to go with custom renovations.
Many creative custom renovation ideas may inspire you if you're looking to undergo renovations this year.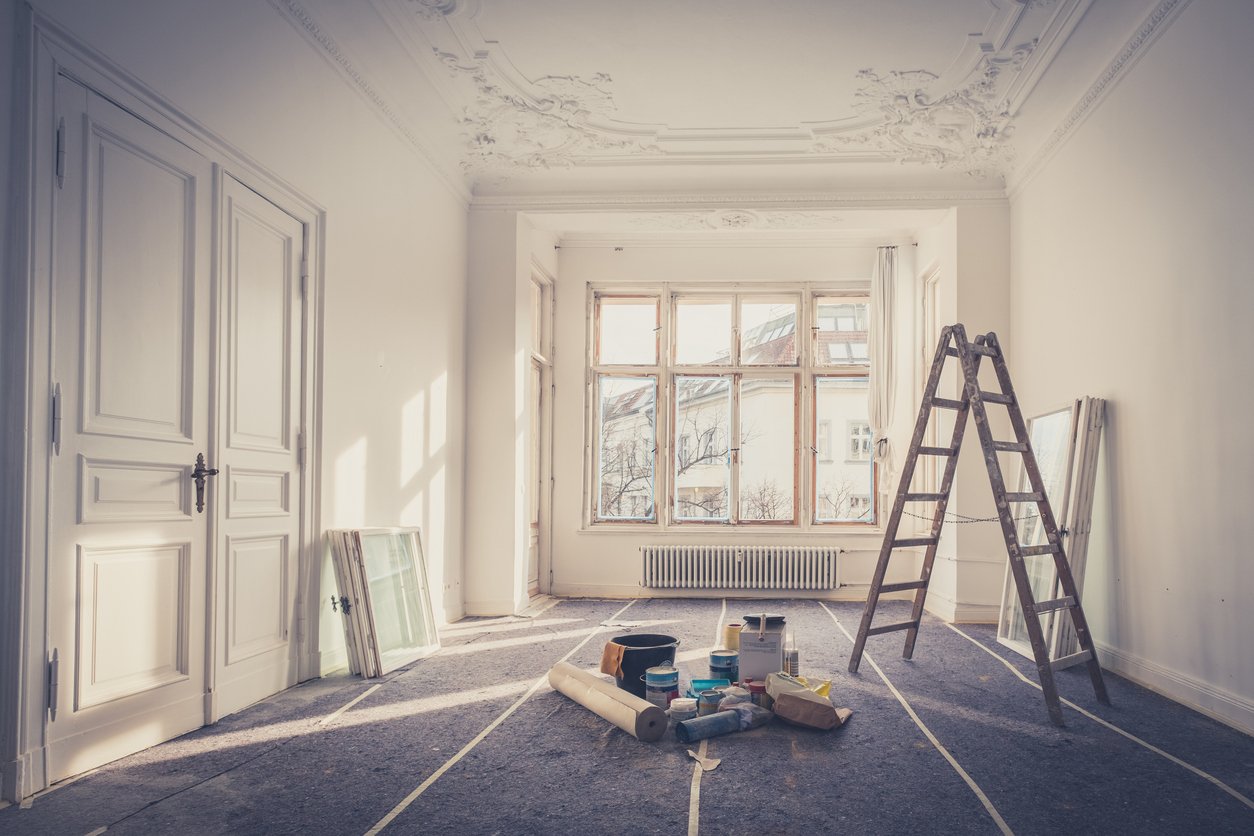 Here are a few exciting ideas to consider:
---
Read Also:
---
Integrating Technology
Most homes these days have some technology installed to make your life more convenient. Automated homes are becoming more common these days. But more homeowners are opting to undergo home renovations where the technology is integrated.
For instance, homeowners are installing speakers inside of their walls so that they appear seamless. They have large flat-screen fold out of their ceilings or entertainment system.
The goal is to create a more minimalist look so that the tech options are still available, but don't distract from the rooms' look and feel.
Modular Furniture
Being able to make your home your own helps when there's a lot of flexibility to work with. That's why modular furniture is becoming more popular.
There are many different types of modular furniture homeowners can take advantage of. This includes chairs, cabinetry, shelves, and storage space.
The best part is that a lot of modular furniture is very affordable and stylish.
Modular is really about customization. You can rearrange different parts to accustom to your needs rather than work with what you're given. A lot of modular furniture is space-saving.
This is great if you're looking for a more minimalist setup or working with a limited amount of space
Mixing and Matching More Colors
Most homeowners have stuck to one or two predominant color schemes for a very long time for their rooms. They are going with custom choices that they love rather than feeling like they have to choose based on manufacturers' colors.
They mix and match different colored pieces and even undergo paint jobs to get the look they want.
For example, homeowners are painting the cabinets in their kitchens with different colors. And with colors, the traditional gray, blacks, and whites in various tones are being disregarded for warm natural colors.
The result is an attractive palette of colors that you won't get bored of.
Mixing Classic with Contemporary
With most home renovations, homeowners usually go with a classic or antique look or a contemporary look. But more homeowners are now opting to mix and match the two. This creates a dynamic style that really stands out.
You see antique rugs mixed in with contemporary chairs and tables. Contemporary art mixed in with antique furniture. It creates a look that you won't find in most home decor magazines.
It's really about personalizing your home with what makes you feel good rather than being forced into a style.
More Custom Kitchen Upgrades
Homeowners are looking for more options when it comes to their kitchen. Double islands are an example of a custom upgrade if you have a large kitchen. It allows you to have another island for a completely different function, such as grilling, additional sinks, or a prep area.
You also see more layering for kitchens. You see a brick or tiled wall on parts of the kitchen, more wood accents, additional lighting, and tech upgrades for functionality.
These are all great custom upgrade options that add more style and function to the kitchen at an affordable budget.
2020 is definitely the year of customer home renovations. Many more options are becoming available as more homeowners are looking to go beyond the cookie-cutter home decor and setups.
It's a good idea to look at different custom projects for inspiration before making any big decisions about your upcoming renovations.