Lower My Electricity Bill in Summer — In just a few months, it's already going to be summer, which means hotter days and nights for all of us. It also means increased use of our fans and air conditioners which, unfortunately, will ultimately lead to an increased electricity bill.
While higher electricity consumption during this season cannot be avoided, there are ways that you can lessen your usage, which in turn, might help in decreasing the amount that will show up on your electric bill.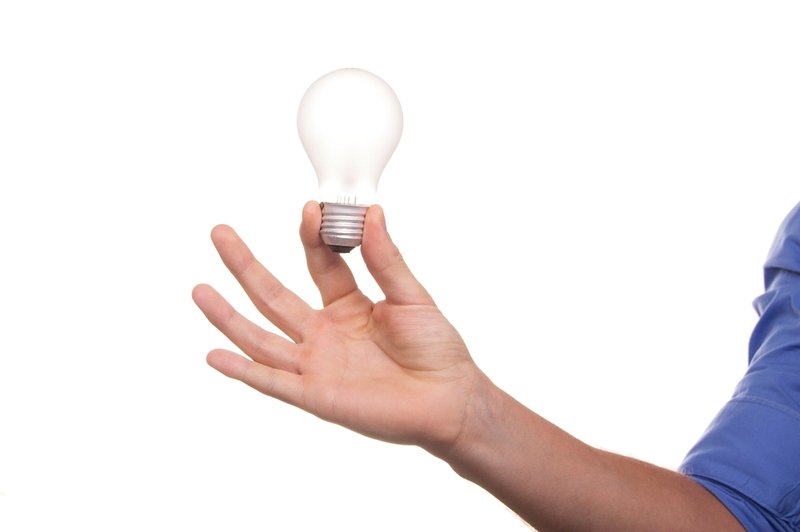 How to Lower My Electric Bill in the Summer
If you're constantly asking yourself "How can I lower my electricity bill in the summer?" then read and follow this home energy saving tips we've listed below and who knows: maybe you'll find the answer to the question that's constantly been escaping your lips.
1. Only Set a Specific Period of Time for Your Air Conditioner Usage
On hot days, air conditioners are our best friends. But when the electric bill comes, you'll find that they are also our worst enemies because our AC takes up a huge amount of our total bill. Before you worry about "How can I lower my electric bill in the summer?", you must worry about how to save money on your AC bill first.
One of the ways to do that is by lessening your AC usage. To do that, you must make a schedule. While it may be tempting to leave your AC on for the entire day, doing so will make some serious damage to your electricity bill. What you need to do is set specific times when you can turn on your air conditioner and specific times when you can turn it off.
Learn how to limit your usage. In the morning, just open the AC after you're done showering and while you're doing your makeup, so you can stay fresh before going to work. Don't forget to turn it off before you go. And in the evening, only turn it on when you're going to bed. And set an alarm on your phone or on the AC itself to turn it off at dawn.
2. Pull the Plugs of the Appliances That You're Not Using
Of course, your air conditioner is not the only thing that contributes to your average summer electric bill. Once you're set with number one, it's time to reconsider your usage of all the other appliances at your home.
This tip is a simple matter of turning off all the appliances that you're not using. Whether they're small ones like the hairdryer or bigger ones like the TV, make sure to keep them unplugged when not in use. It's also a great way to keep yourself safe from danger. There have been lots of cases of explosions from phone chargers and even other appliances that have been left plugged by homeowners, which resulted in burns on their bodies, and even worse, death.
So to save yourself from the horrors of high electricity bills and danger, make sure to practice unplugging. This goes for your lights as well. If you're done eating in the kitchen, turn off the lights before going to bed.
3. Insulate Your Home
We'd like to enjoy as much fresh air as we can so it's highly important that you fix your windows, roof, and all the other places where air can escape. While it may seem costly now, insulating a home is also a good investment in the long run and will help lower your electricity cost. There are some cheap ways on how to insulate a house, you just have to research.
4. Buy Portable Chargers
Portable chargers such as power banks and wireless chargers are not only useful when you're on the go; using these are also some of the tricks that help you on how to reduce your electricity bill. All it takes is one charge of this device and you can enjoy using your gadgets like your smartphone and tablets for the entire day. Make sure to buy one with a big milliampere so it offers more and longer charge.
---
Read Also:
---
5. Go Out of  Your House
We're not being sarcastic. If you don't want to consume electricity at your home, you might as well do it elsewhere. Especially on weekends when you're not at work, it's important to go out and unwind if you don't want to get stuck in the heat of your house.
Whether it's enjoying the free air conditioning and WiFi connection at the mall (even if you're not buying anything) or breathing in the fresh air at your local park (while enjoying the shade of the trees, of course, there are many ways to cool off that won't require you to use any electricity at all. Spending some time outdoors might even do some good for your health, as well.
One of the many problems that struggling adults are facing is paying the bills. Just as well, one of the utility fees that are cutting a hole in our pocket is our electricity, especially during the summer season when the heat can be overwhelming that all we want to do is lock ourselves in our room, turn up the air conditioner, and curl up on our beds.
If you live in the Houston area, there are many Houston electricity companies serving customers. You can save on your current electricity bill by choosing the right providers known for having competitive electric rates and outstanding customer service.
But hopefully, with our helpful tips above, you'll be able to cut back on your electrical fees. All you need to do is be responsible for the amount of energy that you consume, and everything follows then.