When it comes to remodeling, renovating, or simply redesigning an area in your home, it is pretty complicated and tricky to do it all alone, especially when you don't have sufficient knowledge of what to do and where to start.
In this kind of dilemma, seeking help from professionals such as home planners or designers is recommended to achieve your goal.
Home designers are skilled and knowledgeable in making houses more homey, safe, and comfortable for the people living in them. They gather your ideas, insights, and requests to make your dreams a reality.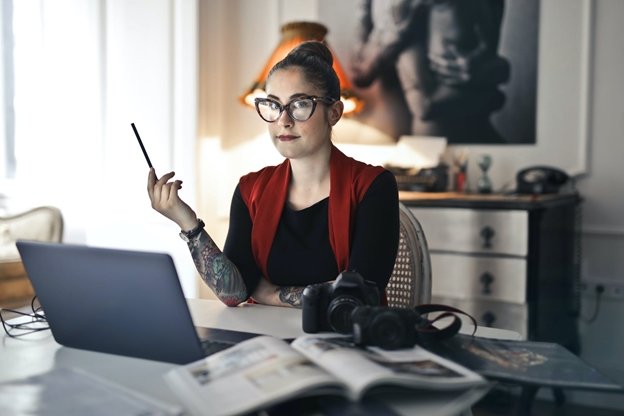 But first, for you to achieve your goals, you need an excellent designer to guide you throughout the whole process.
You don't need to worry about everything not going your way when you pick the right and best home designer that could cater to your needs. Without further ado, here are the five helpful tips on how you can find the best home design for you and your home.
Do Your Research
This tip might be the most basic way to learn and know everything you need to find a trustworthy and excellent home designer. It is vital to know at least the basic information before hiring someone to design or remodel your home.
Many home designers put a lot of effort and do great in their field. If you're in Newcastle or somewhere nearby, it's best to get the help of professionals nearby.
The best building designers Newcastle has to offer are easily within reach. With these people, you're sure to have a smooth process throughout your build.
You may want to choose a known and trusted home designer to ensure that you only get what's best for you and your home and also worth every cent of your hard-earned money.
It is also recommended to list your ideas of how you want your home to look and feel. Ideally, you can browse the web for inspirations and insights that suit your style and preferences.
Doing your research before you indulge in something that requires extensive time and effort to create is one of the keys to preventing mishaps and regrets in the future.
Searching for the best home designer surely needs a little bit of patience. You can thank yourself later for doing some research before hiring someone you're unsure of.
---
Read Also:
---
Examine the Portfolio
Each designer has a portfolio of ideas, including samples from their previous project, home designs, and color palettes that they usually create and integrate.
In examining a designer's portfolio, please take note of the designs they have made from their previous works. This could help you oversee the style and technique they usually offer to their clients.
A good portfolio is diverse and unique, meaning, it can adapt and adjust well depending on the client's preferences and lifestyle.
If a home designer's portfolio is full of gorgeous samples, but you noticed that they have similar designs at some point, then you might want to reconsider your decision.
There's a big chance that your dream home would look like a close copy of all the previous designs, and you don't want that to happen.
Home designers' portfolios are like the windows to their soul, so make sure to examine them closely to have a feel and vision of how they do their work.
Consider Your Budget
You might be curious why you need to consider your budget allocation in finding the best home designer in town.
The answer is relatively easy; the higher your budget, the more benefits, and advantages you could get. You are also at a high chance of finding the best home designer to help you achieve your goals and dreams for your home.
But it doesn't mean that if you are low on budget, you won't be able to find an excellent home designer. Many home designers are flexible and can work just as well by adjusting to your home's demands and wants.
It is essential to consider your budget and stay within your budget limit to avoid overspending.
Ask For Recommendations
If you are still doubtful, then a way to solve this is to ask for recommendations from relatives, friends, and even coworkers and acquaintances if they know someone who could help you with the job.
Advice and comments from the person who experienced it firsthand can help you decide what to do next.
Trust Your Gut
Above anything else, always consider your gut feel. If you're feeling suspicious and uncomfortable around your candidate, you may want to skip them or do more research about them, such as reading feedback and comments from their previous clients.
Usually, your gut feel can be either right or wrong, but it is better to be prepared and ready than never. It is your home you're dealing with, and it is essential to have someone who can help you without feeling awkward, suspicious, and uncomfortable when working with them.
Takeaway
Many individuals devote their time and effort to having a home that could give them comfort and relaxation. Searching for the best home designer can indeed be a tiring process.
But as soon as you've had your pick, everything will follow, and all you need to do is relax and watch your dreams come into a reality.