Parking lots and pavements degrade as time goes by due to the breaking down of the binding cement.
High traffic, snow, rain, and the sun also cause this breakdown, leading to crumbling surfaces that quickly fade and stain.
When these factors affect pavers, sealcoating them is the most efficient and effective solution to restore a good look.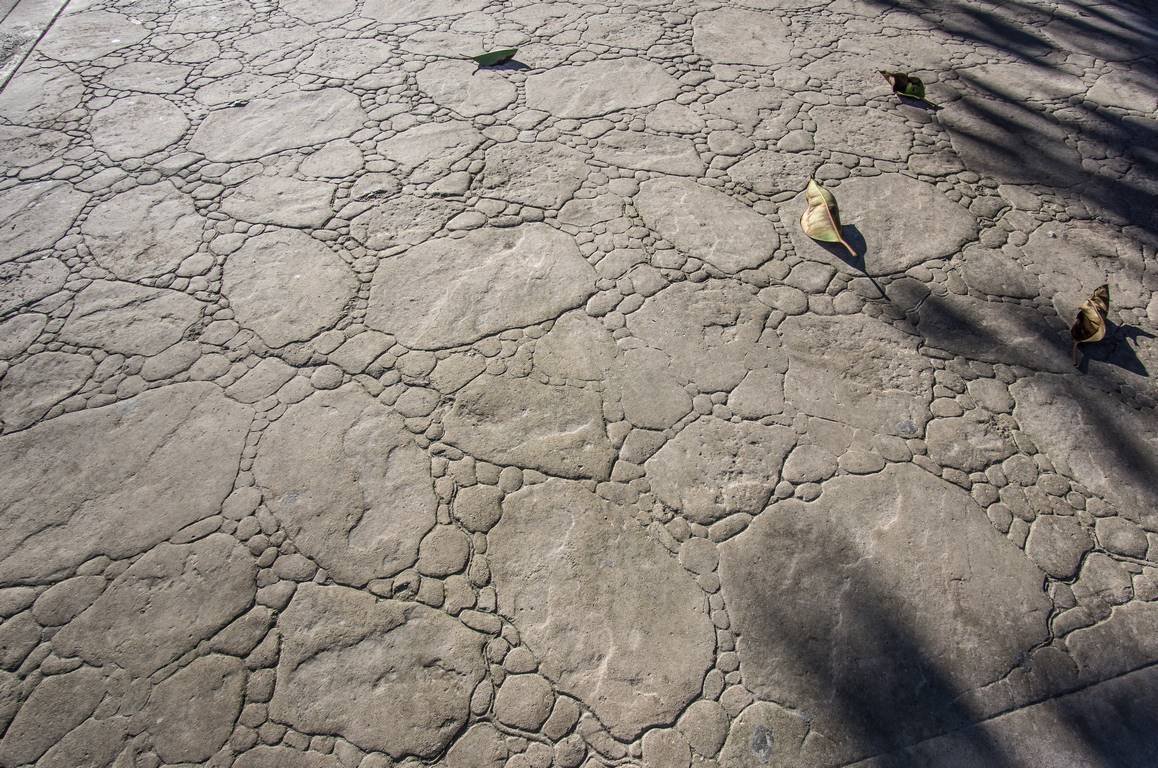 What is Sealcoating?
Sealcoating refers to the process of applying a solution to the existing pavers. This solution enhances your parking lot's color and integrity as it solidifies areas that start to crumble.
Coating your pavers also hinders water from penetrating the surface, preventing damage.
However, it's important to engage with a paver sealing company for the sealcoating process to end successfully and attain the desired results. These contractors are experienced and understand a lot related to paver sealing.
They also have access to sealing tools and machinery, making the work easier and quicker. If you're still figuring out reasons to hire a paver sealing company, continue reading the list below.
1. Deliver High-Quality Results
The first reason for hiring a paver sealing company is that they deliver high-quality results. These contractors are trained and have access to the materials and equipment required for the job.
They also know which weather condition is the best when working on your paper and the right material and machinery suitable for the job.
Since reputable paver sealing companies use high-quality materials, they get the job done faster and better. If you use low-quality material, the paver won't last long.
If professionally sealed, pavers can last decades as they're well protected. On the other hand, poorly sealed pavers are vulnerable to stains, grime, ultraviolet rays, among other things.
When your pavement isn't sealed correctly, you might end up paying extra for its repair unless sealed and maintained professionally. Consider hiring a paver sealing company to ensure your paver lasts long and prevents it from being damaged easily.
2. Saves You Time and Money
If you don't have construction experience, it might not be a good idea to seal your paver. If you opt to do it yourself, you're likely to waste a lot of time researching the suitable sealer, purchasing the necessary tools, and figuring out what else you may need.
This will also create a substandard paper that will not endure the test of time for too long. Thus, you might need to replace it more often compared to when you hire a professional paver sealing company.
Suppose you begin the project and can't complete it or do it correctly, you'll end up hiring professionals to complete the task.  Hence, using lots of money and time. It would be best to spend more on their services and reap their benefits in the long run.
---
Read Also:
---
3. Assess The Nature of Your Paver
Before commencing on sealing your paver, paver sealing contractors assess the nature of your paver. They'll check if it requires cleaning or pretreating before applying sealers.
Your paver might have some stains that require special attention before sealing. Professional pavers sealers will ensure that all stains and other substances that might interfere with the sealing process are dealt with in the right way for better results.
4. Reduce Liability
Professional paver sealers are very thorough in whatever they do to satisfy their customers and maintain their reputations. They are keen on each detail to reduce the risks of injuries and accidents on their customers' property.
5. They Are Experienced
Paver sealing companies have years of experience. Therefore, they'll ensure that minimal to no mistake is made when sealing your paver.
It's not always easy to get the job done, especially when working in a large area where uniformity is required. Fortunately, a reputable paver sealing company can get it done without much hassle.
6. Know What to Do for Different Types of Pavers
Different types of pavers require different attention. Fortunately, paver sealing companies are well aware of this fact.
If your pavers experience high traffic, the contractors will apply a protective layer on the interior surface to ensure durability, prevent damage, and increase resistance to stains.
7. They Are Insured
Accidents sometimes happen. However, you shouldn't be liable for that as most paver sealing companies are insured.  Hence, you don't have to cater for medical bills or machinery malfunction in the event of an accident.
Insured companies take full responsibility for any damage or accident. If a worker is hurt, the company pays for their treatment and covers all damage.
8. Help You Choose the Best Sealer
It's essential to understand that not all sealers are suitable for your job. If you're unsure which sealer to use on your pavement, you should work with a professional paver sealing company to help you choose the best one.
In some cases, these experts might recommend a combination of different sealers if there's no perfect solution for your paver.
9, You Get a Wide Range of Services
Besides paver sealing and cleaning, paver sealing companies offer a wide range of services such as installing brick pavers, pool tile, ledger stone, and travertine. They also give design ideas for pool decks and driveways.
Therefore, you can take advantage of these professionals' ideas to enhance the look of your driveways or pool decks.
Conclusion
Most people consider applying sealing treatment themselves to avoid spending money. However, this might not be the best idea. While most individuals might think it's cheap to seal their pavers by themselves, it attracts other costs in the long run.
For instance, when you opt to do it yourself, you first need to purchase or rent equipment. Also, the process might not go as planned, and you might end up hiring professionals.
Instead of doing it yourself, it's advisable to hire professionals since they have suitable tools and are experienced.
They will also get the job done within no time as they give your pavers a professional touch that's worth the investment. Remember, some activities are done better when left to professionals.