"Every person dreams of owning a house once in a lifetime."
It is great to hear that you have finally made the choice to purchase a house. But, the one thing that still needs to be decided is whether you wish to purchase an existing, resale home, or go for new construction.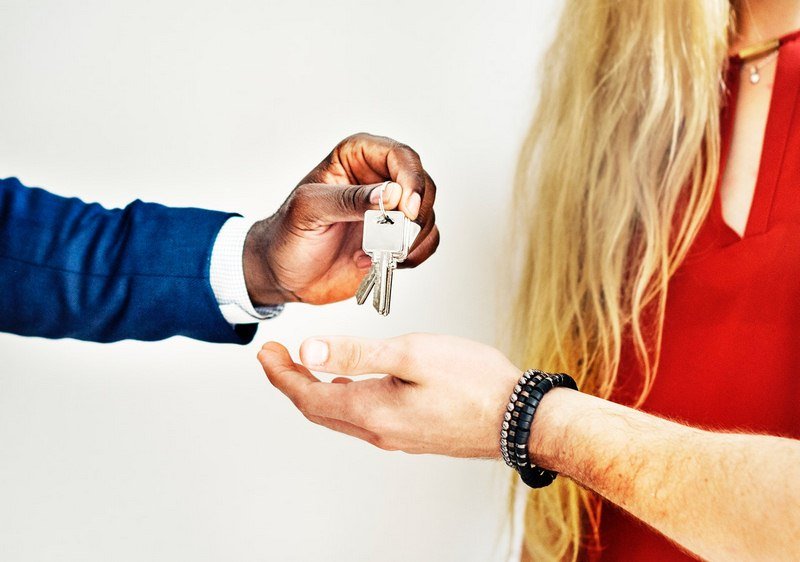 In today's fiercely competitive real estate market, due to a shortage of inventory, more and more buyers are resorting to new construction. Once you have zeroed in on getting a new property, the next thing that you need to determine is whether or not, you would like to opt for a real estate agent to represent you through the sale.
A real estate agent can do a world of good when you are looking to purchase a new house. By affiliating with a reputed real estate agent, you can get relieved from the burden of selecting the best houses. The fantastic thing is, that your real estate agent will help you in several ways.
You will not need to look endlessly online for properties or need to call every advertisement you see. Plus, a Realtor can get useful information about property taxes, home inspectors, and many others.
For example, if you have ever looked online at homes for rent on Craigslist, then you know the difficulty of finding the right one. Moreover, new construction homes for sale online are everywhere these days and, it can be hard to navigate through all of them successfully. A Realtor will do all of the hard legwork for you and allow you to actually enjoy the process.
5 Reasons to Hire a Realtor While Purchasing a New House
---
Read Also:
---
1. Provides Representation that can be Extremely Critical
Several buyers believe that having a real estate agent is a waste of time and money. Instead of that, they go for the builder representative to save money. But, this is where they go very wrong. In real estate transactions, the seller pays for the buyer's agent. In the case of new construction, the seller is the builder.
The problem is, that the buyer is not aware of the fact that the person they are working with is someone who is representing the builder and not them. Most of the time, people forget that the agent in the model home represents the builder.
There are two parties in the real estate transaction, the buyer and the seller. The agent at the model home represents the builder (seller). Someone should also represent you.
It is therefore essential to hire a realtor who represents you during the purchase of the new construction home. Avail the services of an experienced real estate agent because he/she would have adequate knowledge of the new construction.
Here are some of the questions that you should ask the realtor while purchasing new construction.
Do you know everything about the new construction process?
Do you know any lenders who can provide new construction loans?
Is it essential to purchase new construction?
Tell me the number of construction homes that you have sold in the recent past.
2. Negotiate on Your Behalf
Everyone knows that it is quite expensive to buy new construction. Most of the time, builders will advertise the base price of their homes, and most of the time, it will be for the primary "plain" home.
When you opt for new construction, it gives you the ability to customize it according to your requirements. But, with the option to customize the price increases. The role of a real estate agent starts here. He/she can negotiate on your behalf.
Most of the builders have a variety of prices depending on the upgrades and alternatives depending on the floor plans. An experienced real estate agent can negotiate the costs of these new upgrades and help you find communities that include upgrades in their pricing, thereby saving you money.
Therefore, it's imperative to visit website, so that you can discover numerous options that are accessible to you.
3. Contract Contingencies & Inspections
There are lots of reasons that make it is essential to have a home inspection while purchasing an existing house. But, it is equally important to have a home inspection while purchasing new construction.
Certain people are buying a new home for the very first time to have the perception that a brand new house does not require inspection. But, this is where they go wrong.
An excellent real estate agent knows the different types of inspections that need to be recommended by a buyer. For example, if a building has a septic system, it would be recommended to carry out a contract contingent on a septic inspection.
The last thing a buyer needs is to purchase a new home and find out about a severe plumbing issue due to a faulty septic system.
This is just one example of a real estate contingency, that a real estate agent can recommend to a buyer while purchasing new construction. It is equally important to conduct different inspections on the new building before you make the final call.
4. Provide Recommendations on Enhancements & Upgrades
Buyers usually are given an allotment of things like carpet choices, lighting fixtures, countertops, cabinetry, and other home features. The home features need to be according to recent trends that are taken care of by a professional realtor.
One of the worst things that you can ever do is to purchase a new house and then spend lots of money on enhancements and upgrades that can make you lose out on money when the time comes to sell off the property.
Another benefit of a real estate broker is the fact that they can recommend a quality lender. Remember, the financing for a new house is a bit different than getting a mortgage for an existing home. All lenders do not offer to finance new construction.
Here, a local lender can be of great help. Your real estate broker can recommend to you some people who can provide a loan for new developments. They can even assist you in getting through secure down payment options after availing of the loan.
5. Keep the Transaction & Build on Schedule
Everyone knows that buying new construction is not an easy task. There are several moving parts. Many times the build process can go off-track. This very reason makes it very imperative to avail of the services of a real estate broker.
By having a middleman, you can rest assured that the broker will do the hard work to keep the transaction and build the new construction on track. Real estate closings get delayed for existing and new constructions due to multiple reasons. You do not want to be amongst those, do you?
Concluding Thoughts
As you can see from this write-up, there are many reasons to hire a realtor while purchasing a new house. Always opt for a professional realtor that can represent you on your behalf. This way, you will end up saving lots of time and money.