Room dividers make the space arrangement flexible and it is the smartest tool to save you from space-related inconveniences.
The multi-functionality of a room divider makes it a problem solver. They can be used in homes, offices, and to change the look of the space.
Room dividers and
folding partitions
are available in a wide range of designs and colors.
They are cost-efficient, stylish and practical. Some room dividers are moveable, and you can change the room setting if you want a change.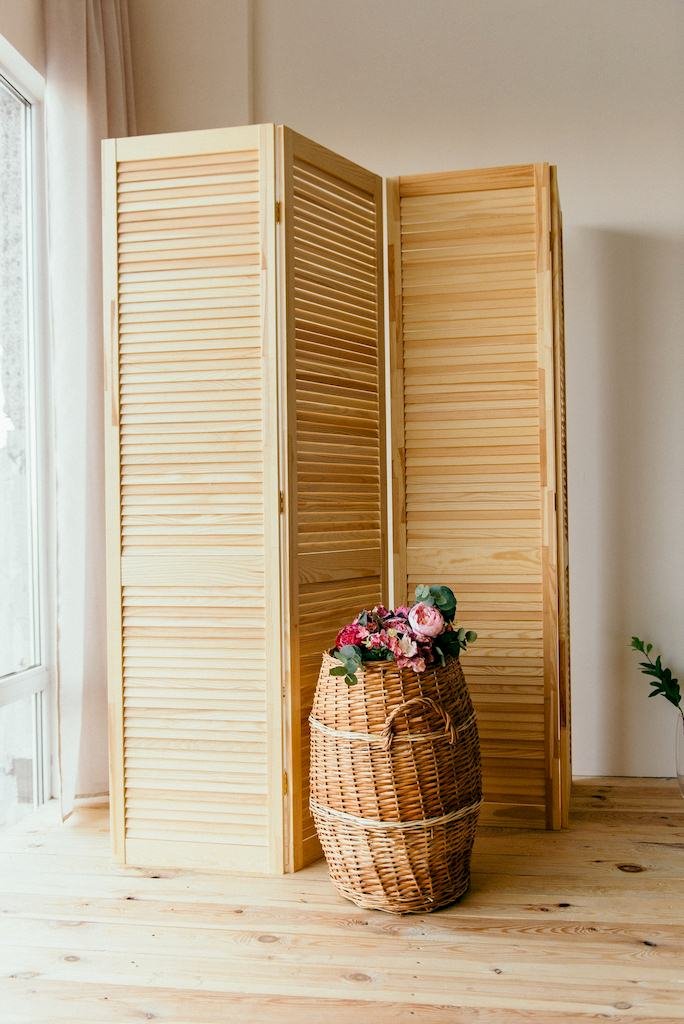 Here are 7 reasons that explain why you need a room divider to multi-function your space.
---
Read Also:
---
Maintain Privacy
If you are sharing a space with someone and need privacy, then room divider is the best option.
Everyone wants to enjoy their own space and maintain privacy. These room dividers can also be used in living rooms to block the view of a certain area.
In restaurants, these room dividers are placed around the washroom doors to provide a sense of privacy to the customers. The visibility of room dividers depends upon the kind of material used in it.
Easy Assembling
Room dividers are easy to set up some of them have small parts that can be put together without any effort.
They are made from lightweight materials that make them easy to move. The portability of these dividers is another plus point.
The manuals attached to these room dividers give a brief description of the set-up steps. You can also find online tutorials for setting up the room dividers.
These dividers are easy to maintain, and you can personalize your dividers too. Changing the screen is equally easy as long as your frame is in good shape.
This feature is very convenient if you want to move it another space in your house. Their practicality cannot be denied and folding room dividers are a great help.
Sustain a Balanced Room Light
Sometimes you want to block and filter the sunlight or indoors lights in an area. Room dividers are very helpful in achieving this objective.
If you want to block the sunlight from reaching your bed you can place it accordingly. The placement of room dividers also adds a new dimension to space.
This is the easiest way of reducing light in a room. It brings a relaxing and lively feel to your space by filtering the light.
To stop your room from appearing too confining you can select the room divider fabric or screen by yourself.
Cost-Effective
Room dividers are cost-effective that makes them a realistic choice. Along with affordability, the good quality of these dividers is undeniable.
Room dividers are the perfect choice for people who have a limited budget and want to add some changes to your space. They are durable and you can benefit from it in the long run.
Save Your Walls
If you do not own the property you are living in, then it takes a lot of thinking before making changes to that space. To save the walls from getting unnecessary drill holes and you can buy a room divider.
They are also feasible for spaces that need to partition some of the time. You can fold the dividers and store it until you want it next time.
Clutter Hideout
In offices and at homes there are spaces with unwanted clutter. To stay more organized and clean you can use these home dividers to hide the mess.it also provides you the option to be arranged in a variety of ways.
You can measure your space first and then get a divider that suits your room well.
Increases the Aesthetic Sense of a Space
The addition of a room divider creates deep to space it becomes visually attractive. The different materials, patterns, and colors of these dividers add a nice feel to space.
They are also a great way of adding minimalism to space. They delimit the space and add interest to your interior.
Some room dividers have storage spaces in them where you can keep your books or other important stuff. You can add plants, books, souvenirs, and other decoration items on the room dividers placed in your living room.
If you also place it near your dining table to separate it from the living room. Space arrangement becomes easy by using room dividers.
The Final Word
Room dividers are a great option to bring a change to your space. If you have a roommate and want some privacy these dividers are the best option. They are affordable and if you are on a budget then these might be helpful.
Hiding the unwanted clutter in your home or office can be challenging. Room dividers block the view of the cluttered area and make the rest of the room appear clean.
These dividers are also good for filtering light, if you want you to want to define the light reaching your bed then these dividers are a great help. They also bring a nice aesthetic to your home by delimiting the space.