The sudden death of a tree is heartbreaking for any tree owner. You might be in such a situation where one day your tree is green and healthy, and the next day it is on the verge of dying.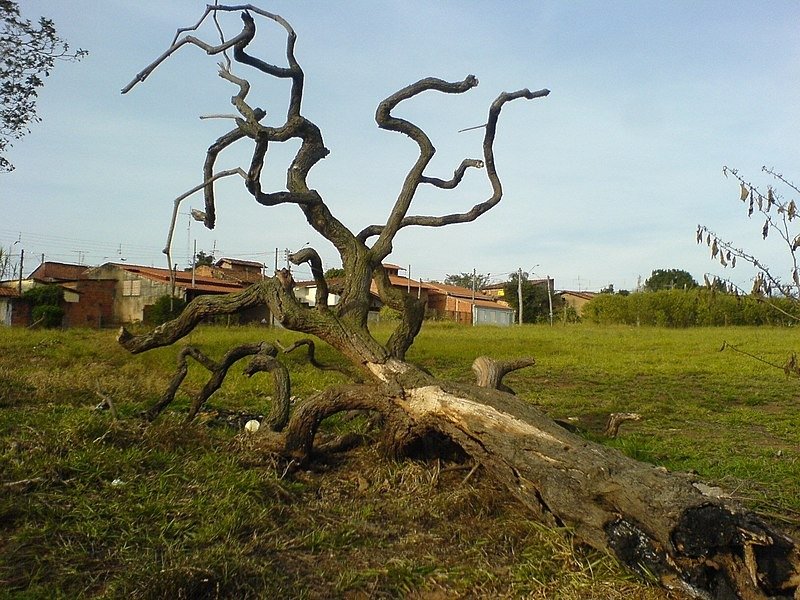 Even after taking Olathe Tree Service to ensure your tree's longevity, there may be underlying causes that will lead to the death of your tree.
In this article, we will explore 10 different reasons why your tree may die. You will also find valuable information on how to detect symptoms of diseases in trees, and how you can keep your garden safe from such threats.
The Causes Behind a Tree's Death
Generally, trees will show one or more symptoms before they die. The symptoms include rotten roots, browning or yellowing of leaves, curled leaves, losing branches, etc. In rare cases, however, trees can die all of a sudden. Below, you will find all the reasons why your tree may die, either slowly or at once.
1. End of Lifespan
Not all trees have the same lifespan. Some may last for a few years only, and some may continue to live for hundreds of years. Generally, the trees that grow up the fastest have the least lifespan.
So, when a tree dies, the first thing you need to find out is its lifespan. There is a great possibility that your tree might have died simply because its lifespan has ended.
2. Environment Conditions
The environment in which the tree is thriving plays a major role in its overall health. The type and moisture of soil, air conditions, nutrients found in the soil, and weather conditions altogether determine the longevity of a tree.
Therefore, before planting a tree, it is crucial to know if the environment is suitable for its growth. For example, a plant that requires moist soil will not survive in a dry area, unless you regularly water it. Some common environmental conditions that can gradually kill your tree are-
Too much salt in the soil
Lack of drainage in the soil
Drought conditions
Polluted air
Polluted soil
Harsh sunlight
Extreme coldness etc.
3. Diseases
Some diseases like chestnut blight are so intimidating that they can wither entire forests overnight. But the good news is that such cases are extremely rare, and most diseases will show detectable symptoms way before it becomes deadly for your tree. Yet, these diseases are just as alarming since they can spread throughout your entire garden.
4. Insects
Insects tend to infect trees that are already weaker, either because of environmental or man-made conditions. Harmful insects like borers, pine beetles, and moths can potentially kill your tree.
To save your tree from such infections, regularly check the trunks and leaves to see if there are any holes or bites in them. If you find any, make sure to use pesticides.
5. Wild Animals
Hungry animals like wild goats or deer often chew or gnaw the barks of your tree and make the trunk more prone to insect attacks. This can gradually lead to the death of a tree.
---
Read Also:
---
6. Natural Calamities
Even if your tree seems fine after a massive storm, there is always a chance of its roots becoming loose, which ultimately causes the breakage of your tree.
Snowfall can also cause a similar reaction. Sometimes people damage the twigs or branches of their trees while trying to remove ice.
On the other hand, drought makes your tree unable to suck up water from the soil, and long floods cause the oxygen level of the roots to diminish quickly. All these can deteriorate the health of your tree and even make it die.
7. Overwatering
This is one of the most common reasons behind the death of houseplants. Plants that sit in overflown water for too long will sooner or later develop rotten roots. So, only water your plants when the top half of the soil has completely dried up, and don't pour an excessive amount of water.
8. Overuse of Fertilizers or Pesticides
While your tree does need moderate amounts of fertilizers for proper nourishment, too many fertilizers can negatively affect it.
Excessive fertilizer works as a barrier between the water and the tree's roots, and thus, the tree cannot get a sufficient amount of water. The overuse of fertilizers shows symptoms like wilting or yellowing of leaves.
Too many chemical pesticides can lead to the soil becoming toxic for your tree. So, moderately use fertilizers and avoid chemical pesticides unless they are absolutely necessary.
9. Lack of Water
As I have mentioned earlier, dried soil messes with the tree's growth. Excessive drought can gradually weaken your tree and cause it to die out of nowhere. That is why make sure to water your plants regularly.
10. Physical Damage
You won't believe how often people end up killing their tree while simply attempting to take care of it. You may damage your tree when trying to remove a dead branch, or you may mulch your tree too close to the trunk.
It is always better to let professional arborists handle these tasks, as experimenting may lead to the death of your tree.