Although hiring a good contractor may seem like a piece of cake, know that hiring an experienced and reliable one requires a lot of research.
Only an experienced contractor can help you deal with complicated plumbing problems. Since there are a lot of plumbers out there, it may not be easy for you to separate a good plumbing contractor from a bad one.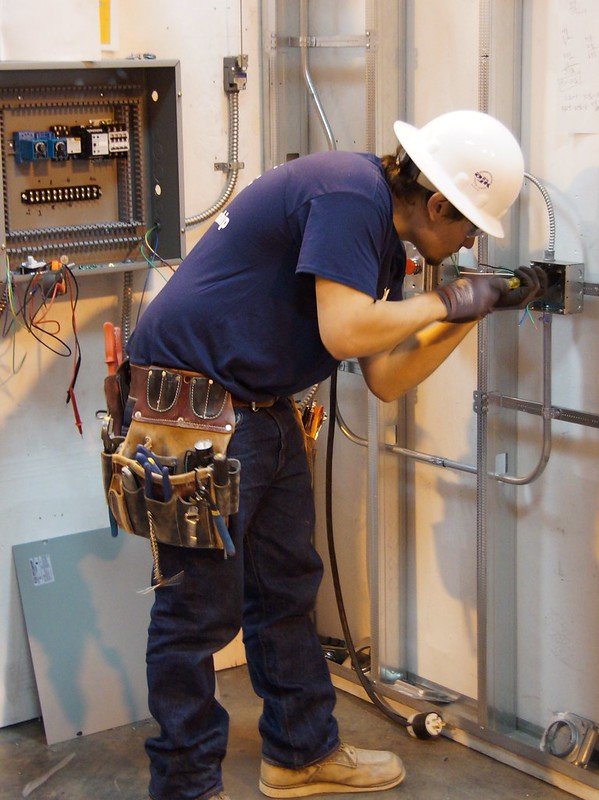 In this article, we are going to talk about 4 signs of a reliable and trustworthy plumbing contractor. Read on to find out more.
Good Plumbers are Licensed
First of all, you need to make sure that the plumber is qualified. An easy way to make sure that the plumber qualifies for the type of plumbing problem you have is to ask for their licensing information.
If they are licensed, they can get the job done in a timely manner. For instance, they have a lot of experience in fixing leaky pipes.
Therefore, they can fix the problem faster than a homeowner who decided to go the DIY route. Even if they end up making a mistake or two, they have the experience to reverse the damages.
Apart from this, another benefit of a licensed contractor is that their services come with a warranty.
So, you can have the peace of mind that your appliances and all other equipment will be in good hands.
Licensed professionals are aware of local rules and regulations too. So, they will work and make sure they follow certain protocols.
On the other hand, an unlicensed professional may ignore these rules and regulations.
---
Read Also:
---
Good Plumbers Show Up on Time
At times, homeowners have to call plumbers when there is an emergency. In this situation, they want the plumber to show up as soon as possible.
Today, nobody can wait for ages for plumbers to arrive and fix their plumbing issues.
So, good plumbers will give you an estimate of how long you will have to wait before they can show up at your doorstep.
In fact, experienced plumbers will inform you a few hours or days ahead if they can't come to your place due to some reason.
In other words, good plumbers will respect your time. They have a great reputation for beating deadlines and delivering outstanding work.
So, this is another great sign of a trustworthy and reliable plumber.
Good Plumbers Take All Possible Precautions
Plumbing is a dirty business as it involves toilet repairs, slab leak repairs, and a lot of other assignments that create a lot of mess. In other words, plumbing is mentally and physically taxing work.
The sign of a good plumber is that they can get a job done without causing any damage to your property.
Even if they cause some damage, it will be minimal. Safety is the number one concern of good plumbers, which is why they put on special protective gear to prevent the spread of dirt and grime across your home.
Also, they use the best tools to ensure all of the plumbing work is done right away. Without proper tools, there is a risk of pipeline or property damage, which may add to the cost of repairs.
So, don't forget to ask the plumber about the type of tools and protective gear they use to do their work.
Good Plumbers are Well-Prepared
Since different plumbing jobs require different solutions, chances of mishaps are always there.
The good thing is that experienced plumbers have the right set of tools for all types of jobs whether they are simple or complex.
Based on their experience, they will give you the most accurate estimates and use the best methods and tools.
In any plumbing job, there is a likelihood of complications, which can only be handled by a well-prepared plumber.
Even if the plumber doesn't have the parts for the repair, they will inform you so you can wait for a while or get the parts for them.
So, good professional contractors like San-Del Plumbing show up at the job side with all the required tools and parts.
In short, these are 4 signs of a reliable and trustworthy plumbing contractor. If you are going to hire a good plumber, we suggest that you look for these signs when making a list of reputable local contractors.