A whole-house renovation can significantly add value to your house, but there are ways to upgrade your home without spending a fortune.
For instance, small renovations won't require a big budget but can add value while improving your home's overall curb appeal.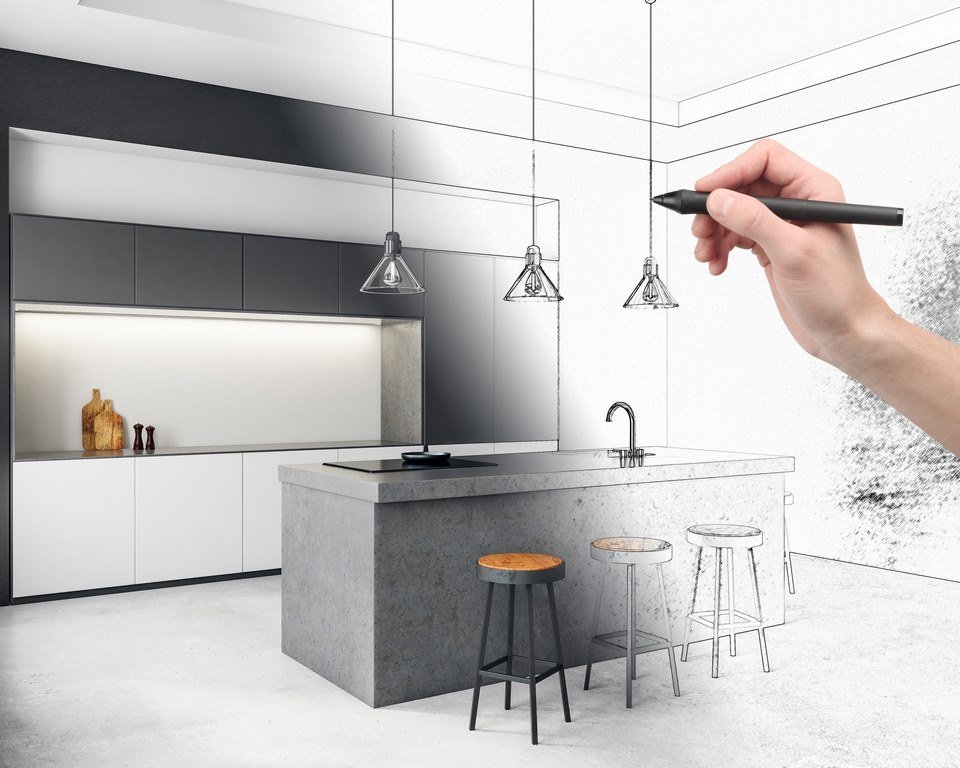 Here are some small renovation projects that can improve your home:
1. Fresh Paint
If the walls in your home seem to have scratches or become dull or dirty, a painting job might be the ideal solution.
With minimal effort on your part and having to spend a few cans of paint and supplies, it'll impart your home with a new, fresh look.
As a tip, it might be best to choose a neutral color scheme that can unify the entire house, making it more spacious and inviting.
2. Kitchen Remodeling
Once you decide to improve your kitchen, you might want to work with one of the providers of home renovation Mississauga to get the most out of your budget.
A good starting point is no other than the walls. Fresh paint of modern colors can provide your kitchen with an updated look.
You can also paint or stain the kitchen cabinets with white. White cabinets can effectively brighten the space and won't go out of style.
Aside from the new stain or color, you can achieve a different look with new knobs and drawer handles. Although minor, upgrading the hardware can provide the kitchen with a facelift.
Replacing the old appliances with energy-efficient variants might also be a good idea. Aside from helping you save on the utility bill, the appliances with the energy star rating are environmentally friendly in the long run.
---
Read Also:
---
3. Improve Window Treatments
If you have inexpensive paper shades, vertical plastic blinds, or aluminum blinds, it might be time to upgrade your window treatment to make your house attractive while also adding value at the same time.
Today, you can find various designs to choose from, such as drapes, shutters, or wooden blinds. Depending on the theme you want to achieve, upgrading the window treatments can make a big difference.
4. Install Crown Molding
The installation of crown molding is a simple task that can add a touch of character to your rooms. You can find a wide selection of molding in any home improvement store.
Once you find the right one, cut it up to fit the space, then attach them by using a nail gun.
Today, you can even find these decorative strips already painted. Although the installation of crown molding requires essential woodworking skills and the right tools, it's a simple renovation task that you can do yourself.
5. Restore Hardwood Floor
Older houses are likely to have hardwood flooring under the carpet. If the floor is squeaky, it's an indication that you have wooden floors. In case you're in doubt, all you have to do is pull up the carpet in a concealed corner to check.
When you have wooden flooring beneath, it's possible to refinish them so you can restore their original beauty. This option is more affordable than installing new flooring from scratch.
6. Bathroom Renovation
It might come as a surprise that several inexpensive yet quality products can help improve your bathroom. In case you don't have plans to install new items, you can improve your bathroom's appearance by applying a new paint color, changing the cabinet colors, and fixing elements that require attention.
When you're on a budget, a small project to boost your bathroom is to reglaze the tub and apply fresh caulk as a touch-up.
You can even get a new shower door for an updated look. If you're eager to do renovations yourself, you can save money on a floor installation. As a tip, it might be best to go for tiles in neutral colors.
If the bathroom fixtures seem out of style, it might be time to replace them with the latest, customized versions to bring out the beauty of your bathroom.
Even minor elements such as the towel bars can make a difference in the room's overall appeal. Additionally, you can go for an energy-efficient upgrade that'll boost the room's aesthetics.
Conclusion
If you want to improve your home, do note that there are several small renovations you can work on without breaking the bank.
These renovation ideas will boost your home's overall appeal while making it a lovely space for you and your family.