As summer draws near and temperatures increase, you might be already feeling the heat. When you set the thermostat and turn on the air conditioner you may see your electric bill begin to increase.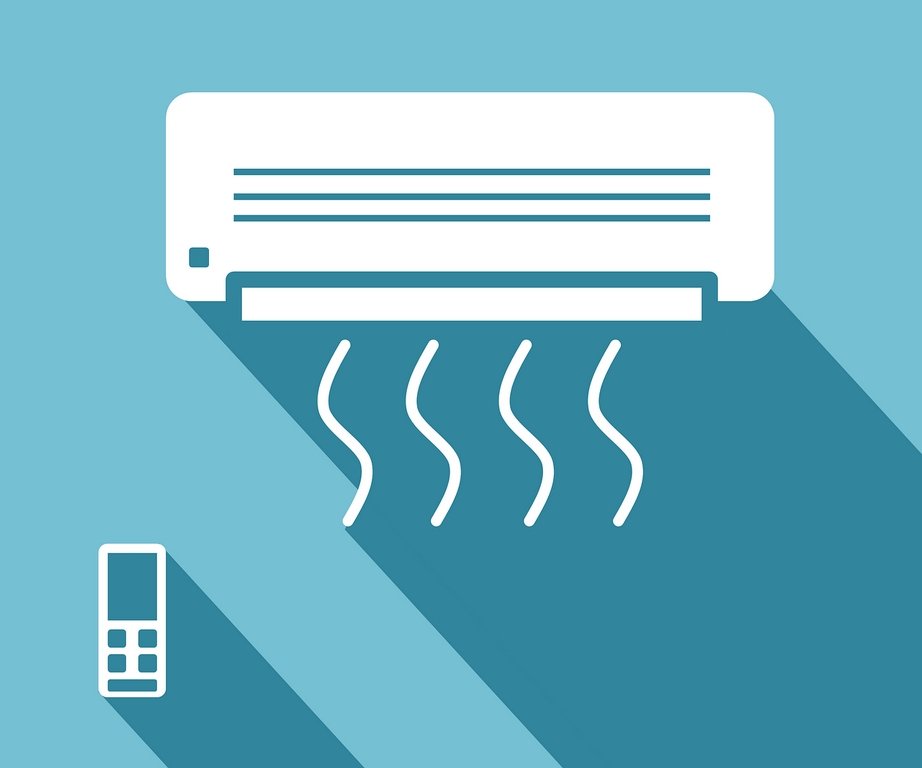 It's certainly not easy to cut costs on AC expenses, especially in the scorching summer temperatures. However, some strategies can assist you in keeping your expenses as low as possible without impacting the cooling.
We have a few money-saving tips for you to make your home as cozy as it can be while reducing the amount of energy you consume and the amount you pay on your utility bill.
A simple thing such as switching on an air conditioner or shutting the curtains in the daytime can make a huge impact. Here are 5 smart ways to stay cool and cost-effective this summer:
1. Use a Smart Temperature Control System
Smart devices aren't only popular for their features that provide comfort and convenience, they are also famous for all the savings in energy they can bring.
Smart HVAC systems lead to energy savings through automation in reducing waste and keeping the comfort of the lowest temperature.
Ensuring you have smart AC controllers for an a-frame, mini-split, or portable AC as well as smart thermostats that are compatible with central ACs could aid in saving as much as 25% of your power costs.
---
Read Also:
---
2. Cover Your Windows
In the summer, approximately 76 % of the sunlight that hits windows is converted into heat, as per the DOE reports. Solar screens, also known as mesh-like window screens, can stop the energy before it reaches the interior of the house.
If you can install them on the outside, then that is the way you should do it. This will prevent the solar heat before it was able to pass across the glass. It's far better than anything else you could do inside of your home to improve the AC performance and save money.
3. Use Ceiling Fans
If possible, install ceiling fans in your home's upper level, and then let the windows open on the lower levels. If you reside in a one-story home or an apartment, shut windows near the fan.
You should also open the windows in rooms that are far in the direction of the fan and preferably on the windward side of your home. The most important thing is to circulate air within the home.
4. Keep the AC Temperature Low
In the evening, the temperature is generally lower than during the daytime. Make sure to keep your AC's temperature at a lower level in the evening to cut down on the costs in summer. This will allow you to keep the temperature within a predetermined limit for a peaceful sleep.
In the middle of the daytime, you can maintain your air conditioner at full speed or keep your temperature at a moderate level all day. The best method to reduce the cost of air conditioning is to operate your AC moderately throughout the day and during the night.
5. Go For Regular AC Repair & Maintenance
Even if you own the most sophisticated HVAC system, it will not reduce your cooling costs if you do not take care of your equipment. Dirty filters will quickly hinder airflow and cause units to struggle for cooling your residence.
Cleaning and replacing filters each month can reduce energy use by between 5% and 15 percent. Make sure the floor registers aren't blocked by dust or furniture.
You have a large HVAC system that needs regular cleaning and maintenance. Cleaning air filters is time-consuming, and you don't know if your current filter will fit the new unit.
Try bulk custom air filters to save time, money, and effort! They are designed to fit any unit, and you can ship them anywhere in the world!
Outside, the AC units must also be free of dirt, branches, leaves, and grass. Be sure that both outdoor and indoor units are clean and free to allow your system the space it requires to function at its peak.
Wrapping Up
In the heat of summer and spring, you'll want to do what you can to keep your home cool, without spending a lot of money. Take a look at these suggestions for a couple of months to see the impact they bring about.
These simple and cheap actions will yield the most savings over the year. If you have questions about how to save for your next AC bill, please feel free to contact us.