Designing an HDB home can be a challenging and interesting job where you can have so many different design themes and options to choose from.
An HDB flat may limit your design choices but that does not mean that your HDB home cannot look amazing and appealing. HDB interior design can be so much fun and interesting if you know what you are doing.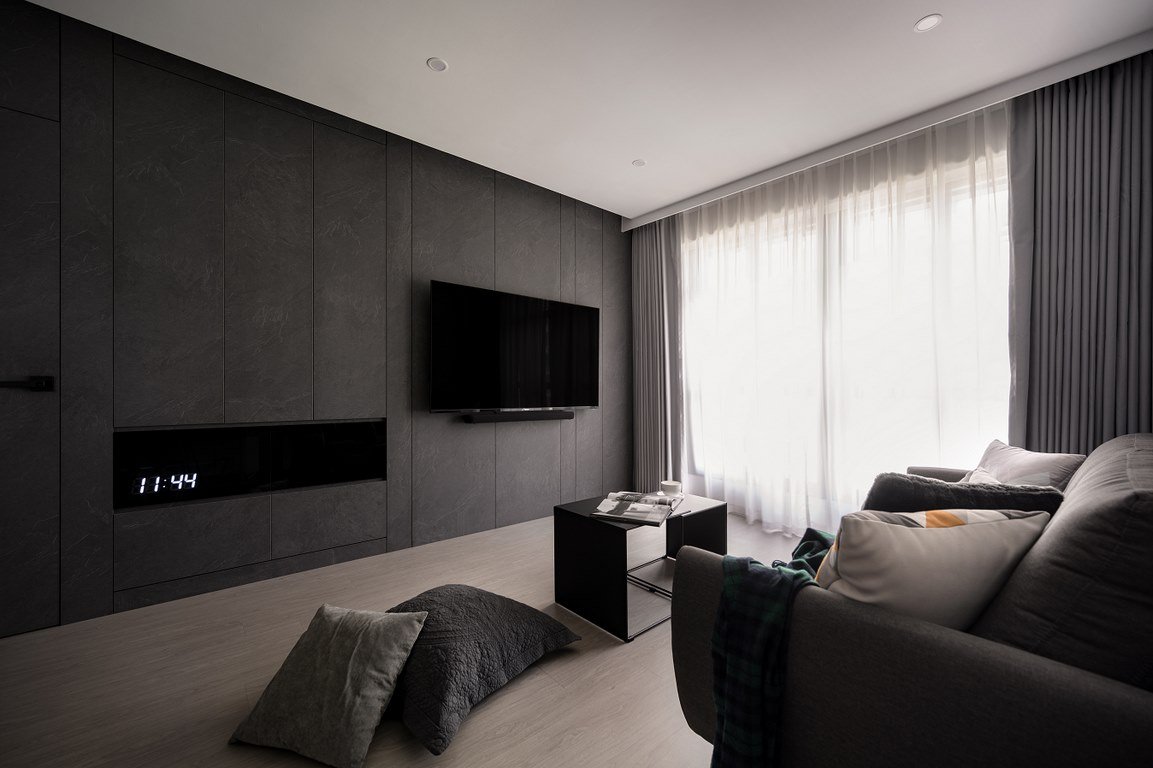 One of the ways in which you can achieve an amazing HDB interior design is to select a particular color as the main theme of the design and then choose and place other elements according to that. And what better color can there be than to use the Pantone color of the year 2021: Ultimate grey!
Grey may be considered as a boring and mellow color but that is definitely not true. If you use it properly, it can immediately transform the appearance of your home.
Here we will describe some of the ways in which you can incorporate this ultimate grey color into your HDB interior design to make it look jaw-droppingly gorgeous.
Use in Furniture
One of the easiest ways in which you can incorporate this color into interior design is to use grey-colored furniture. This can be done by using grey-colored cabinets and countertops in the kitchen and bathrooms.
Grey furniture in the form of dining chairs, tables, and other furniture pieces gives a clean and sleek appearance to any room. This shade helps uplift the appearance of your home which is not possible if we are using white or cream colors.
Grey creates a spacious yet functional space that looks modern. Grey also helps to create a minimalistic look that looks simple yet trendy.
Use As Feature Walls
Another way in which you can incorporate grey into your HDB home is to use it in feature walls. Grey is a beautiful color to use as a backdrop for various other design elements.
When used in such a way, grey can create dynamic spaces which are not only appealing to the eye but also enhance other elements.
You can use a lighter shade of grey to create a backdrop for your living room and complement it with neutral-colored furniture. When used in the bedroom, this grey feature wall can help you relax and stay comfortable after a long day at work.
---
Read Also:
---
Use Different Shades of Grey
Another trick to use grey in your HDB interior design without making it look boring is to layer different shades of grey on top of each other. Using a single shade of grey may make the room look flat and unappealing; however, using varying shades of grey will bring character to the space.
For example, you can paint a light-colored feature wall in the living room and complement it with a darker shade of grey for the doors. Similarly, choose dark grey colored furniture and complement it with a lighter grey shade in curtains or rug.
Using Grey in Curtains and Upholstery
If you do not want your furniture or walls to be grey, then use this color in textiles and upholstery. You can use grey curtains, grey upholstery on sofas, grey bed sheets in the bedroom, or grey carpets and rugs.
Again, the idea is the same: do not use the same shade of grey for all these items. Use different shades of grey so that they complement each other instead of looking dull and flat.
Adding green leafy plants to shades of grey immediately uplifts the room's appearance and gives a new life to such a space.
Contrasting Other Shades with Ultimate Grey
Since grey on its own may make the house appear dull and flat, try using contrasting colors with it to create a pop of color.
One shade that goes amazingly well with grey is the other Pantone color of the year 2021: yellow! Grey and yellow beautifully complement each other and bring about a fun and trendy improvement into the interior design.
You can also use shades of orange or cool blue tones to create a versatile look. Patterns of black-white also go really well with grey furniture and backdrops. The possibilities are endless!
If you are hiring an interior designer for your HDB home, you can give your opinion as to using this Pantone color of the year in various forms.
Space Factor is a premium HDB renovation company in Singapore that can help you transform your HDB design in the best possible ways. Check out their dozens of top-rated HDB home and condominium portfolios and get inspired today!