Hardwood floors are a popular choice for many houses in Brisbane. They are durable and add an aesthetic aura to your room.
Although they have an eye-catching beauty, with time, this beauty will fade, and it will lose its color. It will lose its bright glossy look and appear dull. But fear not, because that can be solved.
By refinishing the hardwood floor, you can bring it back to its former glory. It will shine once more and give you the elegance it did before.
But before you refinish your hardwood floor, you need to know a few factors that might impact the refinishing of the hardwood floor. The things that you should know are as follows.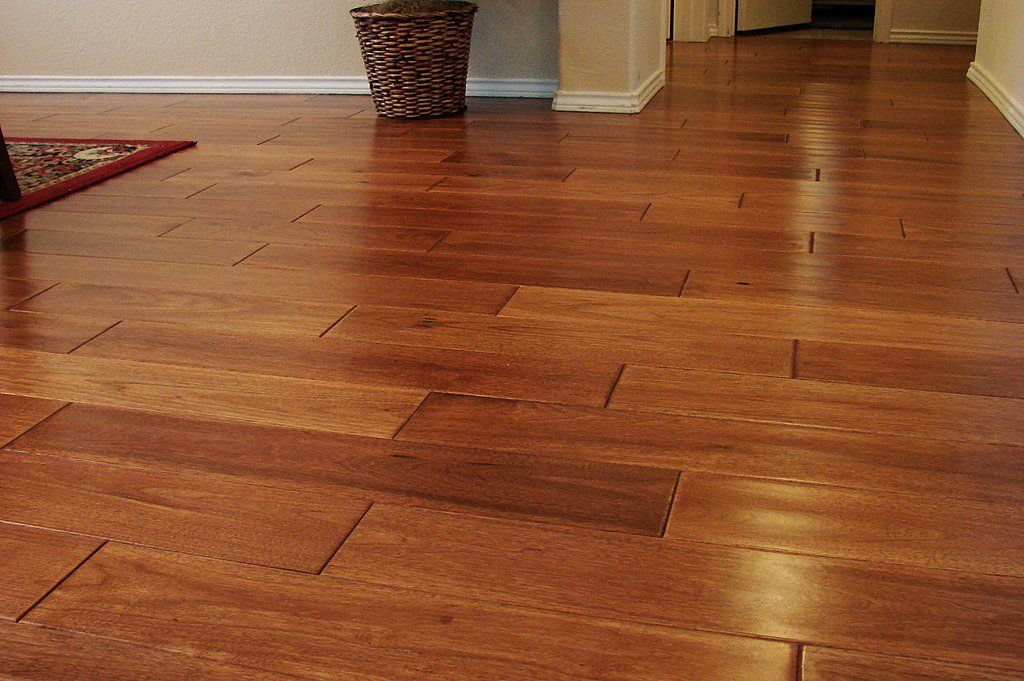 1. The Type of Finishing
There are three types of finishing that you can do on your Hardwood floor. These three types include-
Polyurethane
This is an oil or water-based finishing. This is a plastic-looking finish that is very popular in areas that are humid areas or has high moisture. But one downside is it can darken the wood over time.
Varnish
This is a matte-glossy finishing. You can choose a high gloss finish or a more matte looking finish, however, the glossy finish is much more durable. Although it turns the wood dark over time, it occurs at a much slower pace.
Penetrating Sealer
This is a natural-looking finish that brings out the rich texture of wood. Although it is the least durable of all the finishing, it is very easily repairable.
So, although there are three different types, for Brisbane, an area with high humidity and moist air, varnish should be a safe choice.
Although Polyurethane seems tempting, it fades away fast and is very difficult to repair.
2. Brisbane Floor Sanding: The Right Professionals
Brisbane Floor Sanding has been in the industry for a long time and is quite famous in Brisbane for its timely service.
Although refinishing a floor can be done by you, it will be a big hassle and without proper knowledge, the floor can get damaged even more. So it is best to hire a professional who can do the work for you.
If you are in Brisbane then contact Brisbane floor sanding to get the best professionals near you.
But if you are living somewhere else and want to hire the right people for the job then consider the following-
The professional should have a license provided by QBCC and is a member of the Australian Timber Flooring Association.
Check the portfolio and testimonials of the professionals
Shortlist the professionals by checking the market
Contact them to know about their working procedure
3. How Much Time It Takes for Refinishing
Another point to take into account is that you cannot just refinish whenever you want. There is a time and place for everything and refinishing has a time too.
If you refinish in a wet season, the air will be humid. This will cause the finishing to dry slowly. But if you do so in a dry season, then it can dry fast.
Therefore, it is best to refinish in dry seasons, mostly in winter. And it is also advised to avoid the summer or rainy seasons for refinishing.
4. How to Prepare the Room Before Refinishing
Before you refinish your hardwood floor, first you need to prepare the whole room. These are the actions that should be taken while the refinishing work is about to be done.
The room must be cleared of all furniture. Furniture can block some places and hinder the work.
As the room will be wet with the finishing, you need to make sure you do not enter the room till everything is dry. You need to have a plan ready.
The floor will have a lot of nails punched through and after that, the professional will sand the whole floor.
After sanding, all the dust particles will be removed. This can be done either with a broom or vacuum cleaner.
To prevent any damage to the floor, you can use rugs and mats that are rubberized and have no-slip bottoms.
5. How to Deep Clean Hardwood Floors
To make sure that your hardwood floor remains clean, sturdy, and in top condition, you need to clean it properly. Deep cleaning can help you in this regard. Here are the ways of how to deep clean your hardwood floors-
First, sweep the hardwood floor thoroughly. Use a broom that has soft bristles on it. Hard or rough bristles can damage the floor and create scratch marks.
After the initial sweep, use a vacuum cleaner to clean off hard to reach dust.
Lastly, mop the whole floor with a piece of cloth and a cleaner specifically made for hardwood floors.
Follow these steps, and you will have a clean and shiny floor for your room.
6. How Often You Should Clean
The next thing you should know is how often you should clean your hardwood floors. Well, for a normal cleaning like a quick sweep with a broom or a mop, you can do it three times a week.
And as for deep cleaning, do it once a month. Be sure not to overdo it as cleaning it too will often make the floor lose its color.
7. How to Keep Oil Off of Your Floor
This is an important thing you should know. While using a cleaner to deep clean the floor, be sure to use cleaners made for hardwood floors. Using normal oil-based soaps for cleaning can create more issues.
If by any chance you use oil-based cleaners, first you need to sweep the oil using ammonia and water mixture.
Final Thoughts
Hardwood flooring can be an elegant touch to your house. It can make your rooms look even more eye-catching. But as it increases the beauty of your house, you also need to take care of it, so it can continue to look so.
No one admires a faded or dull-looking hardwood floor. And this article has provided you the fact you need to know before refinishing your hardwood floor.