There is nothing like running a sewing company if you enjoy it. A tailoring shop sewing or modifying clothing yourself or managing other people to do it for you is a wonderful business idea for anyone who wants to start their own business. It allows them to continue doing something they enjoy working with clothes and textiles.
Every month, over a hundred thousand individuals search Google for cloth adjustments and approximately one million for a tailor; someone in your region must be looking for a good tailor.
You have the potential to be that person. Generalized as well as specialist tailoring businesses that concentrate on bridal clothing, tailored suits, party dresses, or just dress costumes are all possibilities for a sewing shop.
You might specialize in producing exquisite embroidered bridal gowns or custom-fit men's trousers. For now, you can check this guide to know what you should be taking note of before starting a sewing or tailoring shop.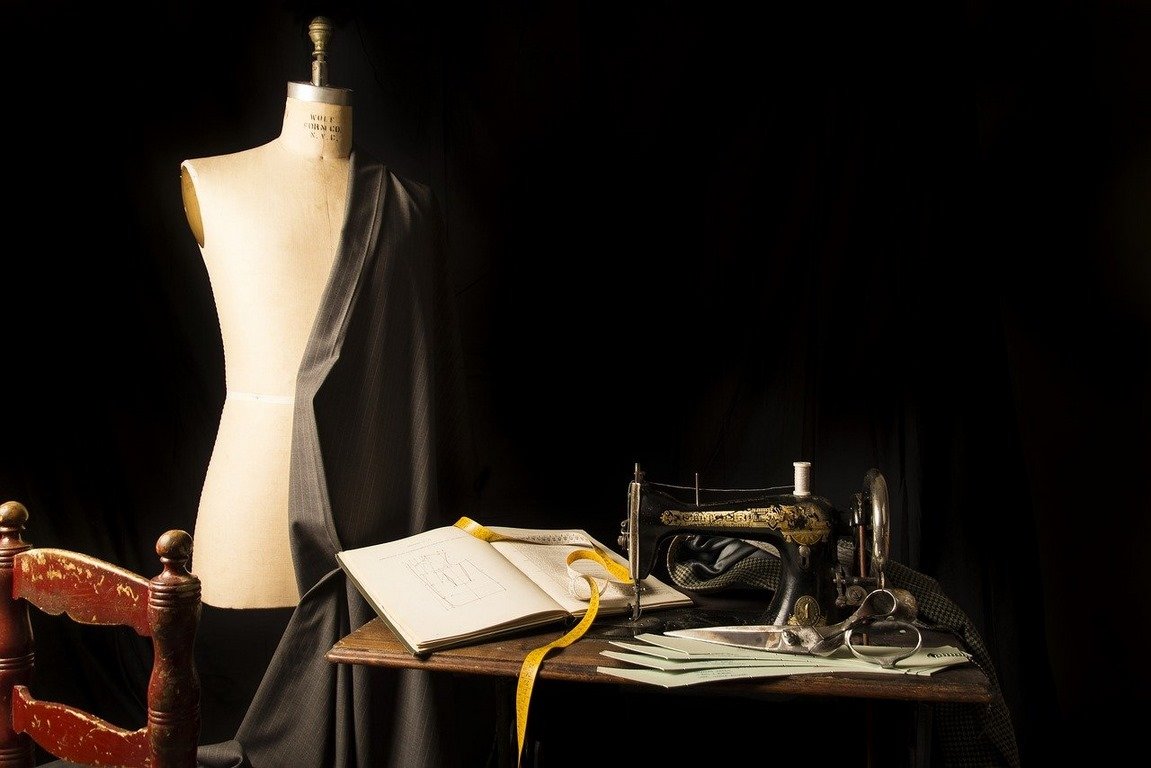 1. Start with a Great Cutting Table
You may have now the sewing machine, the needles, and other sewing tools but, you must still not neglect the consequences of not having a perfect fabric cutting table. You should have the sewing machine, needles, and the automatic fabric cutter, along with other sewing tools, Also you must still not neglect the consequences of not having a perfect fabric cutting table.
One of the most important aspects of sewing is cutting. If you're familiar with the craft, you're aware that numerous elements play a role in what appears to be a straightforward operation.
On choosing the best one, make sure your fabric cutting table came from the Storables company. Look for a cutting table that suits your tastes here if you're searching for anything to help you with your sewing company or increase your mastery of sewing, embroidery, and other crafts.
A cutting table does not have to be rectangular, especially if you want it to be as convenient as possible. Their cutting table models are equipped with everything you'll need to produce your next work of art. You will have an extra area to work on your items with two fold-outs on the side and other comparable features.
Their table also has numerous drawers, some of which are minimalist and give more than enough storage for your stitching needs. Surely, you will find the best one through exploring their products more.
2. Acquire the Basic Skills
This might be in the form of business or sewing instruction. Even if you've been sewing for a long time, you won't be aware of some of the insider secrets and techniques used by the pros. This may be taught by working for an established company that does the same type of work as you.
If they don't want to recruit you as a supervisor or a tailor, you may work as an assistant or even a volunteer the experience, not the money, is what you need at this point. If you are unsure about your sewing skills, a good tailoring school near you may provide you with the essential instruction.
You may become an expert after only a few months of guidance. Even if you do not intend to sew in your firm, a business owner who understands the technical elements of sewing cannot go wrong in operating it properly.
3. Have a Strategic Business Plan?
One of the initial steps in starting any business is to write a business plan. A business plan will outline the majority of the activities you will undertake six months, one year, and even ten years after the launch of your company.
But first, you must choose the sort of clothing you will manufacture or change, as well as your area of expertise. You could be staying in a location where people like to wear primarily ready-to-wear clothing and are unconcerned with the fit.
In this situation, you must concentrate on cloth modifications. In such a scenario, you will need to be sure the scope of the changes is large enough to justify renting a separate location.
Having a strategic business plan could also attract lenders and creditors that might you in your startup sewing business.
Investors or other external stakeholders may take an unfavorable opinion of your firm if you don't do a thorough industry study. Sector studies are essential for situating your business inside a certain industry.
4. Get a Perfect Business Location
One of the most important factors in a company's success is its location. The optimum location for a tailoring or garment alterations shop is in a residential neighborhood. If you are located in areas mostly with office buildings you may experience difficulties getting customers.
If you have a mall with massive foot traffic of women, this could be the greatest spot though the lease may be substantial, and you may end up with a significant loss.
Starting this company in a tiny space in a residential complex may be the finest option. This business has the advantage of being able to be started in a very narrow area.
5. Be a Legitimate Business
Consult someone familiar with the legalities of starting a small business in your area. Register your enterprise.
Open a bank account. You will need a checking account with a credit facility. Your registered documents and tax number may be requested by the bank.
You'll need to keep track of the necessary books, such as a cash disbursement journal, cash receipts journal, and a check register, as well as files for advertising, office supplies, and other operations. You may need to consult an accountant for nitty-gritty details like this that are above your head.
6. Name your Business
It's time to name your new tailoring shop! This is a personal matter. It's like naming your child. Many people name their business after themselves.
Tailor Swift, for example. Butterfly design tailors are another option if they're looking for anything they like. Find a catchy name and have your friends and family try it out.
Conclusion
Tailoring is one of the earliest business occupations on the planet. Today's leading tailor startup entrepreneurs, on the other hand, are astute and forward-thinking business experts who are eager to accept changes in their industry and small company ownership. Hence, you need to be well-prepared. Start your preparation with this blog, and have a great business endeavor!