Upgrading your windows is a great way to improve your home's energy efficiency, increase comfort, and boost its overall value. If you're experiencing drafts or high energy bills or want to enhance your home's aesthetic, it may be time to upgrade your windows.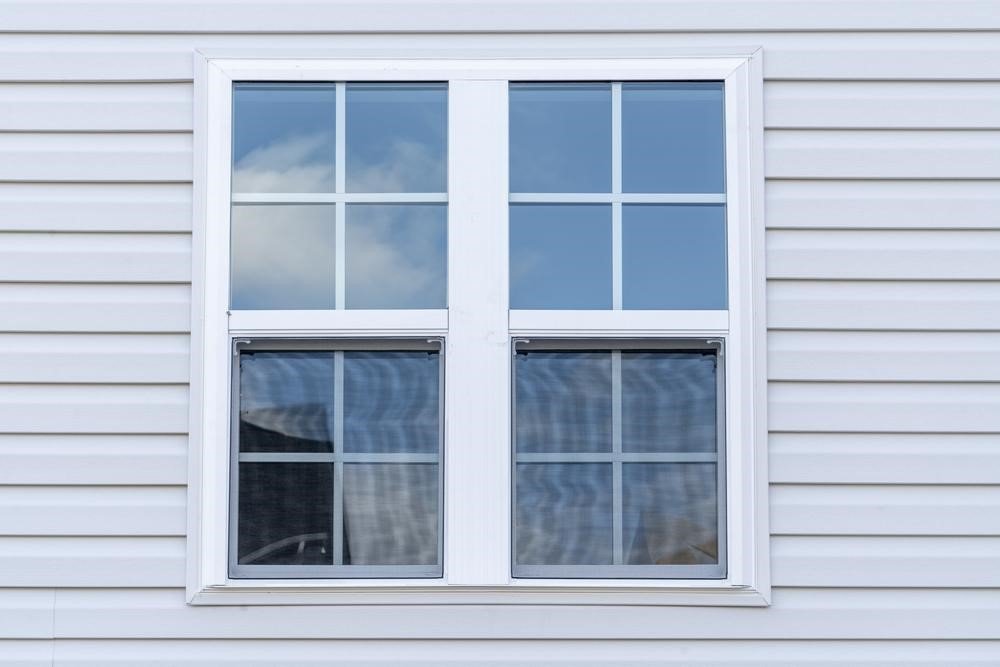 With a wide range of options available in the market, it may take some time to determine where to start. That's why we're here to present you with the top features to look for in replacement windows.
From energy efficiency and durability to aesthetics and ease of maintenance, we'll cover everything you need to know to upgrade your windows and enhance your home. So, let's dive in!
Energy Efficiency
Energy efficiency should be a top priority when considering replacing your windows. Energy-efficient windows can provide numerous benefits, including lower energy bills and a reduced carbon footprint.
When shopping for replacement windows, there are a few key features to look for to ensure maximum energy efficiency.
One crucial feature is low-E coatings, which reflect heat and UV rays away from your home. This can aid in keeping your home cooler during summer and warmer during winter, reducing energy usage and costs.
Another feature to look for is gas fills, which fill the space between panes with an insulating gas, such as argon or krypton. This can improve the window's insulation and energy efficiency.
Lastly, multiple panes can improve energy efficiency by providing an extra insulation layer. Double or triple-pane windows are an excellent option for energy efficiency and can also help with noise reduction.
By prioritizing energy efficiency when shopping for replacement windows, you can save money on your energy bills and do your part in reducing your carbon footprint.
Durability
Durability is a crucial factor when selecting replacement windows for your home. Windows built to last can withstand the elements and protect your home from damage.
This is especially important if you live in an area with harsh weather conditions or are concerned about the potential for impact, such as from flying debris during a storm.
One of the most critical features of durable windows is high-quality frames. Look for frames made from sturdy materials, such as vinyl, fiberglass, or aluminum that can resist wear and tear over time. Frames should be adequately sealed to prevent drafts and moisture from entering your home.
Another key feature of durable windows is strong glass. Look for windows with double or triple panes, as these can provide added insulation and resistance to impact. Laminated glass can also offer additional protection and prevent shattering upon impact.
Weatherstripping is also an essential component of durable windows. This feature ensures a tight seal around the window, preventing air and moisture from entering your home.
Look for windows with high-quality weatherstripping that can withstand years of use. When shopping for replacement windows, prioritize durability to ensure your investment will provide long-lasting protection for your home.
By selecting windows with high-quality frames, strong glass, and effective weatherstripping, you can enjoy peace of mind and comfortable home for years.
Aesthetics
When selecting replacement windows, it's important to consider the aesthetics of your home. The right window can complement your home's style and architecture, adding to its curb appeal. There are a variety of window styles to choose from, including double-hung, casement, and sliding windows.
Double-hung windows are a popular option that offers a classic look. These windows feature two sashes that slide vertically within the frame and can be opened from the top or bottom. Double-hung windows work well with traditional and colonial-style homes, adding a timeless look to your property.
Casement windows, on the other hand, offer a more modern aesthetic. They are hinged on the side and open outward with the help of a crank handle. Casement windows work well with contemporary or mid-century modern homes, offering a sleek and simple design.
Sliding windows are another popular option that can work well with many home styles. They slide horizontally within the frame and can be a good option if you're looking to maximize your view. They're often used in modern and minimalist homes but also work well with other styles.
When selecting replacement windows, it's essential to consider the overall aesthetic of your home and choose a style that will complement it. The right windows can enhance your home's beauty and value while providing energy efficiency and other benefits.
Security
Regarding replacement windows, security should be a top priority for homeowners. Not only do windows play a vital role in allowing natural light and fresh air into a home, but they also act as a barrier between the outside world and your most valuable possessions.
As such, investing in replacement windows designed to provide optimal security and protect your home from intruders is essential.
One of the most critical features to look for in replacement windows is sturdy locks. A lock that can withstand forceful entry attempts is essential to secure your home.
It's best to choose windows with multiple locking points, as this makes it more challenging for intruders to break in. Window locks that can be operated easily from the inside, but are not easily accessible from the outside, are also ideal.
Another vital feature to look for in replacement windows is reinforced frames. The window frame is just as important as the glass regarding security.
A sturdy structure resistant to tampering makes it harder for intruders to access your home. A frame made from reinforced materials such as fiberglass or vinyl is a good choice, as they are known for their stability and durability.
Finally, consider choosing replacement windows with impact-resistant glass. This type of glass is designed to withstand extreme force, making it much harder to break through.
Impact-resistant glass is ideal for homes prone to severe weather conditions, as it provides additional protection against flying debris.
Investing in replacement windows with these security features can provide peace of mind and ensure your home is adequately protected. Remember that securing your windows is as important as securing your doors, so take notice of this essential aspect of home security.
If you need help deciding which replacement windows to choose, consult a reputable window professional to help you make an informed decision.
Conclusion
In summary, the top features to look for in replacement windows include energy efficiency, durability, security, and aesthetics. Energy-efficient windows can help reduce heating and cooling costs, while durable windows can withstand harsh weather conditions.
Security features like sturdy locks and laminated glass can also help keep your home safe. Finally, choosing windows with the right design and color can enhance the overall look of your home. Consider upgrading your windows with these features for a better window experience.