Low-poly and High-poly 3D Modeling
A 3D version of a product for different digital usages.
Lifestyle 3D Visualization
A photorealistic 3D image with a product on a suitable background.
360° Product View
An engaging CG tool to examine any item from all angles.
Product 3D Animation
An immersive and entertaining video to demonstrate a product in action.
3D Configurator
An interactive CG tool to customize products online.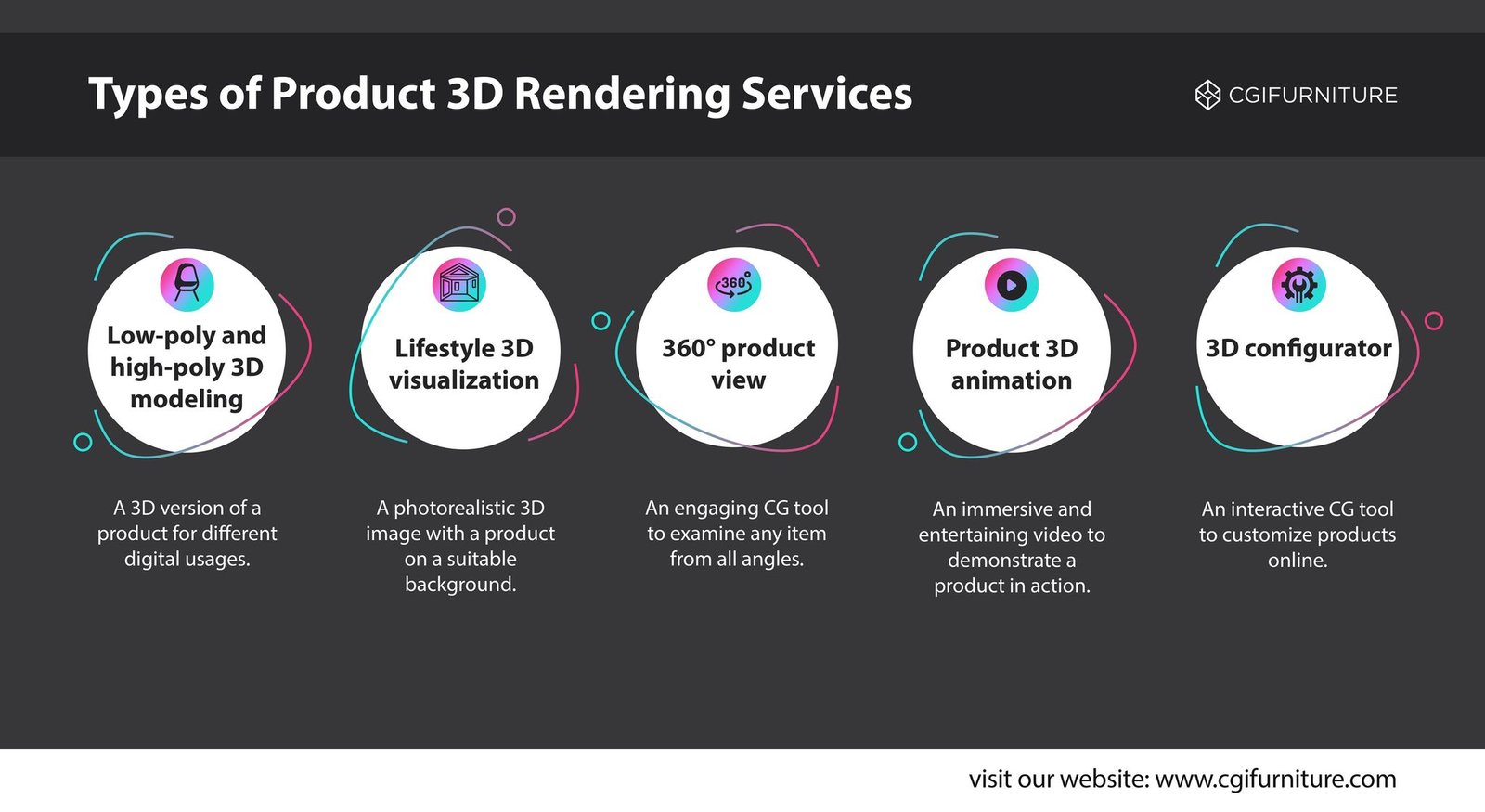 Types of Product 3D Rendering Services
Low-poly 3D modeling is used for AR apps, games, and other fast rendering tools. High-poly 3D modeling is required for photorealistic 3D renders you can use for any marketing material.
Lifestyle furniture 3D visualization is the digital placing of a product 3D model in a 3D scene. You can choose any background for a furniture piece and change it at any time. A 3D configurator is very helpful in this regard.
A 360° product view which is a digital model that users can rotate with just a click. This engaging CG tool allows examining any furniture item from all angles within a few seconds.
Product 3D animation is a service for those manufacturers who want more immersive and entertaining visuals for their ads and product listings. Using this, you can demonstrate your furniture in action.
3D configurator is the most interactive CG tool that allows users to customize products as per liking – change the design of the item to see how it looks in different colors, shapes, sizes, textures, backgrounds, and so on.